WILBERT FUNERAL SERVICES, INC. ANNOUNCES LETTER OF INTENT TO ACQUIRE THE PIERCE FAMILY OF COMPANIES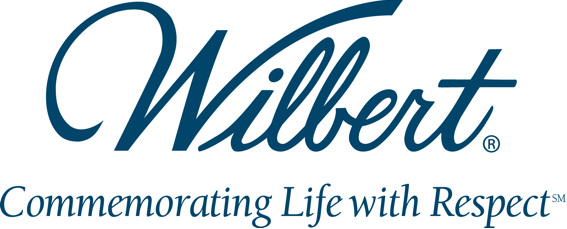 Wilbert Funeral Services, Inc. is pleased to announce the signing of a Letter of Intent to acquire The Pierce Companies, based in Dallas, Texas.  This transaction will include Pierce Chemicals Royal Bond Company, Professional Training Schools Incorporated and Pierce Mortuary Colleges.
Pierce Chemicals is a leading provider of chemicals, cosmetics, prep room supplies and equipment, and personal protection products.  In addition, Pierce offers memorial products, cremation urns and chapel supplies.  Pierce Mortuary Colleges include the Dallas Institute of Funeral Service, Dallas, TX; Gupton-Jones College of Funeral Service, Decatur, GA; and Mid-America College of Funeral Service, Jeffersonville, IN.
This supports Wilbert Funeral Services' strategy to grow their business through complementary product and service offerings that benefit funeral professionals and the families they serve.  Wilbert Funeral Services and Pierce Companies share similar business values with a driving focus on the needs of funeral professionals.  This commitment on solutions for the myriad challenges faced by their customers will continue to be the compass for the combined enterprises.
"Pierce Companies has a proud, family-owned heritage dating back to 1935," said John W. Firestone, Chairman of the Board and CEO, Pierce Companies. "Both Pierce and Wilbert have earned a reputation for developing innovative products to benefit funeral professionals.  This will be a great blending of two iconic brands."
Nancy Pierce Barber, Vice Chairman of the Board, Pierce Companies, added, "My father, William H. Pierce, founded the company with the motto of 'total customer service'.  I know that Wilbert Funeral Services will further grow the business on this same principle."
As the leading provider of burial vaults and cremation-related products, Wilbert Funeral Services will strengthen their offerings to the funeral industry through this transaction.
"Merging the operations of Wilbert Funeral Services and Pierce Companies will bring a diverse yet synergistic family of products to funeral professionals," stated Joseph Suhor, Chairman of the Board, Wilbert Funeral Services. "The quality of Pierce products is second-to-none and we are impressed with the dedication exemplified by Pierce employees.  These are the same things we point to when describing Wilbert.  This will be an excellent union of resources, products and employees."
It is anticipated that the Pierce Companies and the three mortuary colleges will continue to operate under their respective names with day-to-day operations being maintained by a combination of existing Pierce management and Wilbert Funeral Services.  As the companies come together, overall strategic direction will be provided under the leadership of Dennis Welzenbach, President of Wilbert Funeral Services, and the Wilbert management team.
Pending completion of the transaction, Wilbert Funeral Services and Pierce Companies will partner together for a smooth transition that will retain exemplary service to their customers.
For more information, call (708) 865-1600.
ConnectingDirectors.com is the leading online daily publication for funeral professionals with a reader base of over 45,000 of the most elite and forward-thinking professionals in the profession. With ConnectingDirectors.com we have created a global community through an online platform allowing funeral professionals to Stay Current. Stay Informed and Stay Elite.
Latest posts by CDFuneralNews (see all)
You may be interested
Marketing
144 views
4 Social Media Mistakes Death Care Companies Are Making (and How to Fix Them)
Ryan Thogmartin
-
August 22, 2017
On one hand, there's always something new to learn and try. However, not everything makes sense when it comes to marketing death care companies. We've watched many funeral organizations lose focus on strategy due to the bright and shiny nature of the new tactics that pop up. Tactics come in all shapes, sizes and value levels. Some are new features that are useful and others can be 'shortcuts' that ultimately lead us in the wrong direction. Recent conversations got us thinking, so we wanted to talk about some social media marketing mistakes we see death care companies make, and how they can fix them.
Death Discussions
22 views
Death Discussions
22 views
August 31 is International Overdose Awareness Day (IOAD)
Ryan Thogmartin
-
August 21, 2017
Unfortunately, the opioid epidemic isn't much of a headline anymore. With over 100 overdose-related deaths everyday, we, as a country, have become desensitized to death and drugs. Funeral homes are charged with taking care of the final arrangements for those who have been taken from this earth too soon.
Jobs
7 views
Director of Support – Western US
CDFuneralNews
-
August 21, 2017
At Carriage Services, we believe in the concept of "First Who, Then What." We have learned that leaders, who attract and surround…
Comments