Assignment Funding! Fad or the Future?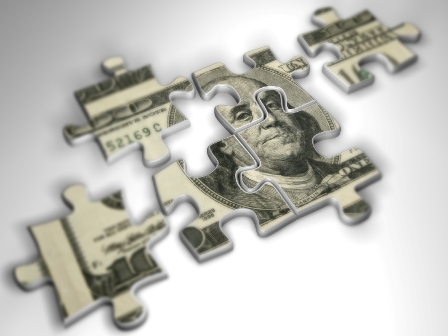 With the IPO of Facebook making headlines this past month and all of the discussion about it being a fad made me start to think about assignment funding.  Is assignment funding a fad or is it the future of funeral service when it comes to dealing with insurance policies? After reviewing the pro's and con's of assignment funding I came to the conclusion that insurance assignment funding is the future of funeral service and will be utilized by many more firms in the coming years.  Thus, making funding an instrumental part in helping firms reduce collections and bad debt along with providing a much needed service to clients they serve.

Some would ask how did you come to that conclusion!  If you sit back and review the articles published over the past several months it is safe to say that account receivables are an issue with many firms.  To reduce receivables, firms are faced with making a choice of how to get funds faster to fulfill commitments they have made.  In order to reduce receivables funeral homes must change their policy.  Processing insurance in-house is a great example of how they may elect to change their policy.  With the challenges facing insurance assignments today many funeral homes financially are not in a place to give a 30, 60, or 90 day interest free loan for those using insurance.  If you review the NFDA Survey in the February 2012 Edition of the Director it shows that 15.9% of all families have elected to use insurance as a form of payment.  This was the second highest preferred payment method only to be topped by families that elected to write a check for the funeral.  According to the Federal Reserve, US Census Bureau, and IRS the average American family has a savings of only $3,800.  What kind of funeral will a family be able to have if they are required to pay by cash or check?  If we do not accept insurance because of the delay in payment then we as a profession will force many families to conduct a service themselves and do limited services with a funeral home or cemetery.
The American Council of Life Insurance & LIMRA International, has found that the 2009 life insurance death benefits topped $59 billion and that 70% of American families own a life insurance policy of some type meant to help cover final expenses and help with family expenses after they have died.  In 2010, the average face amount of life insurance purchased was $165,000 with $18.4 trillion of insurance policies in force.  So if we look at the numbers today, I feel it is easy to say that with the baby boomer decline in the early 2020's the majority of funeral homes will have a large amount of outstanding insurance claims and a larger amount of account receivables.   I hear all of the time that "we handle insurance in-house and it works well for us" or "our families won't want to pay that fee and I can't eat the fee for insurance processing".  In both of those cases you may be correct.  However, you have to decide can you as a funeral home afford to fund funerals with so many life insurance claims where you will have a delay in getting paid?  Death certificates are taking longer in many states to receive and insurance companies are being more diligent on paperwork required to process a claim.
I encourage everyone to look at insurance assignment funding as a tool to help the funeral home and families you have the honor of serving.   Ask your funeral home friends about insurance assignment funding.  I am confident you will be surprised with how many firms are using the services to handle the needs they are faced with today.  So if I ask the question again is assignment funding a fad or the future, I hope you see it as the future as well.
About Author
Scott Payne is a licensed funeral director and the Midwest Regional Director for C&J Financial, one of the leading providers of insurance assignment funding in the nation. During his 15 year career as a funeral director he had the privilege of personally making arrangements for over 2000 families and conducting thousands of services. You can email Scott at [email protected]securitynational.com or reach him by phone at 636.940.8071.

ConnectingDirectors.com is the leading online daily publication for funeral professionals with a reader base of over 45,000 of the most elite and forward-thinking professionals in the profession. With ConnectingDirectors.com we have created a global community through an online platform allowing funeral professionals to Stay Current. Stay Informed and Stay Elite.

Latest posts by CDFuneralNews (see all)
You may be interested
Funeral Industry News
1075 views
Funeral Industry News
286 views
Funeral Industry News
286 views
RELEASE THE FN CRAKN! | FUNERAL nation 114
CDFuneralNews
-
June 18, 2018
It's a barn burner... The Commander is moving his Command Post!!! Besides the Commander on the move, the boys speak…
Frontrunner Professional
3 views
Comments