7 Small Business Steps into Social Media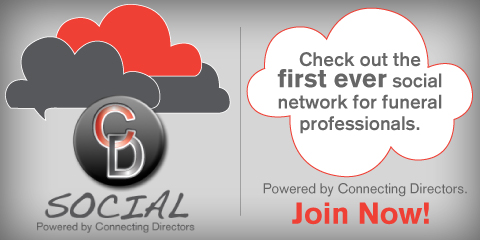 By Marc LeVine, Director of Social Media, RiaEnjolie, Inc.
I am often asked for my opinion on what a small business should be doing ? initially – to establish a reasonably effective online presence. My company, RiaEnjolie, Inc. designs websites for more than seventy unique business categories. Still, my advice remains the same regardless of whom I am speaking with. The first thing any business owner should do before engaging in any form of social media activity is to deal with the website issue ? do they or don?t they need a website?
Not every business needs a website. Nor does every business need to engage in social media. Sound a bit odd coming from a Social Media professional employed by a web design company? Perhaps, but it is sound advice for anyone with a laundry list of business survival concerns that must be carefully prioritized. Wrong turns often lead to dead ends, so strategic thinking based on accurate information and solid business advice is critical to obtain chief objectives.
Let?s face it; the very best way to determine whether or not something is a real benefit is to smoke out all of the reasons why it may not be. The decision is not only made easier by doing this, but it is also comes with a higher level of confidence, whichever road you decide to take.
What possible reasons might exist for not wanting or needing a business website?
Suppose you have been in business for a very long time; work alone; and have a loyal clientele following with some terrific word of mouth advertising? You may have more business than you can handle and anymore might require you to further complicate your business model. Do you really want to hire more people, take on larger office space and purchase more equipment? If you do all this, you may very well gain more business, but might it come at the very costly expense of losing your edge by sacrificing the higher levels of service your present customers have come to expect from you? Is it really worth it?
Not everybody needs to eat up the world and build a huge business framework that is difficult to manage and costly to maintain. There are plenty of people, who are quite satisfied running a manageable business that pays the bills and does not bring with it all of the headaches associated with major business expansion. This may be a valid reason for not needing a website. So, you decide to leave well enough alone, because life is good. There?wasn?t that easy?
There are others, who have already been in business for a very long time and see their retirement just beyond the tip of their noses. Perhaps, there is no consideration being given to beefing up the business to get a good selling price. Quite possibly there is no interest in adding a website to pump up the clientele for a son or daughter getting ready to take over the family business. The website decision can certainly be left to the next generation of ownership, if that is what you decide.
Aside from the examples just given, there probably aren?t many other valid reasons for passing on having a business website. Just a few years ago the higher costs and investment of time may have played into a website purchasing decision. Things have changed. Presently, there are several "quick website solutions" companies, like RiaEnjolie offering professional looking and very affordable websites. Today, a small business website can be up and running in just a few hours at a cost of less than $200. Similar websites used to cost thousands of dollars and took weeks to complete.
So, you?ve decided that your business does need a website to help market itself
Assuming you decide to purchase a small business website, here are seven additional steps you may wish to follow as you ease into website ownership and its relationship within a basic and reasonably effective program of Social Media engagement:
Be absolutely sure that your new website was created with Search Engine Optimization (SEO) in mind. In other words, are the key words and phrases that your customers most often use to search for you and your competitors included, well positioned and sufficiently repeated in your website content?
Your website needs to be registered with the major search engines as well as the major and some local online directories. The sooner your website is indexed by the search engines like Google and easily located in directories such as Bing, Yelp and others, the easier it will be for your customers to find you. Remember, most will not be searching for you by name ? chances are that they don?t know you yet. They will be searching for you by what you do (products and services) and by your location.
Advertise your website URL on everything you write and print. Make it part of your E-mail signature; put it on your company letterhead and in your brochures; have it printed on pens and on other promotional give-away items; and stick it in all your billboard and print ads.
Monitor the web for what is being said about you, your business, your products and anything else you can think of. Set up a few Google Alerts and listen to what others may be saying that will help you better understand your customers and any things you can improve upon.
Start small in Social Media. Establish a Facebook Fan page for your business and build a following you can share announcements of product launches and special promotions with. Don?t take on more than you can handle in Social Media, because whatever you put your name on will need attention ? content. Link your Facebook fan page to your website and mention it to others whenever there is an opportunity to do so.
Start reading a few industry/business related blogs online. Just a few. Get a feel for the kinds of topics and discussions are being had, so that you can better understand the needs of your customers; competitor strengths and sales pitches and also to begin forming an idea of the kinds of things you may wish to write about when you comment on these other blogs or should you decide to start your own. Websites are ranked higher by the search engines when you keep adding fresh content. A blog is a good way to impress the search engines. Don?t rush this, until you feel as though you are ready.
Wherever possible, try and interest popular industry related websites to link to you. This will also help your search engine ranking and may get you a few new customers coming directly from whatever site has included your link.
If you?ve gotten to step five, you have already made a good start with Social Media ? a reasonable and effective one. Hasn?t it always been less intimidating breaking things down to a few simplified tasks? Lon Safko?s "The Social Media Bible" is over 800 pages of "Tactics, Tools and Strategies for Business Success." There are entire chapters discussing things that you will never encounter or need to include in your own business strategy. The thickness of the volume can create instant shock and awe for most people. The plan I offer is much more realistic and manageable for most small business owners, who just need to get their feet wet before pausing and considering how much more they prefer to do and can actually handle. What is not do-able has no value to anyone.
Visit the First Social Network Designed Specifically for Progressive Funeral Professionals

ConnectingDirectors.com is the leading online daily publication for funeral professionals with a reader base of over 45,000 of the most elite and forward-thinking professionals in the profession. With ConnectingDirectors.com we have created a global community through an online platform allowing funeral professionals to Stay Current. Stay Informed and Stay Elite.

Latest posts by CDFuneralNews (see all)
You may be interested
Funeral Industry News
936 views
Funeral Industry News
276 views
Funeral Industry News
276 views
RELEASE THE FN CRAKN! | FUNERAL nation 114
CDFuneralNews
-
June 18, 2018
It's a barn burner... The Commander is moving his Command Post!!! Besides the Commander on the move, the boys speak…
Frontrunner Professional
3 views
Comments