Pele's Palace & Suspicious Oreos | 4M #88
Welcome to the eighty-eighth edition of Morticians' Monday Morning Mashup, 4M #88, where we'll serve up bite-sized, easily-digestible nuggets of the deathcare news you need to crush conversations in the week ahead. Bon appetit!
This newsletter is powered by MemoryShare, a funeral livestreaming platform that you can set up in 30 seconds or less.
Pele's palatial resting place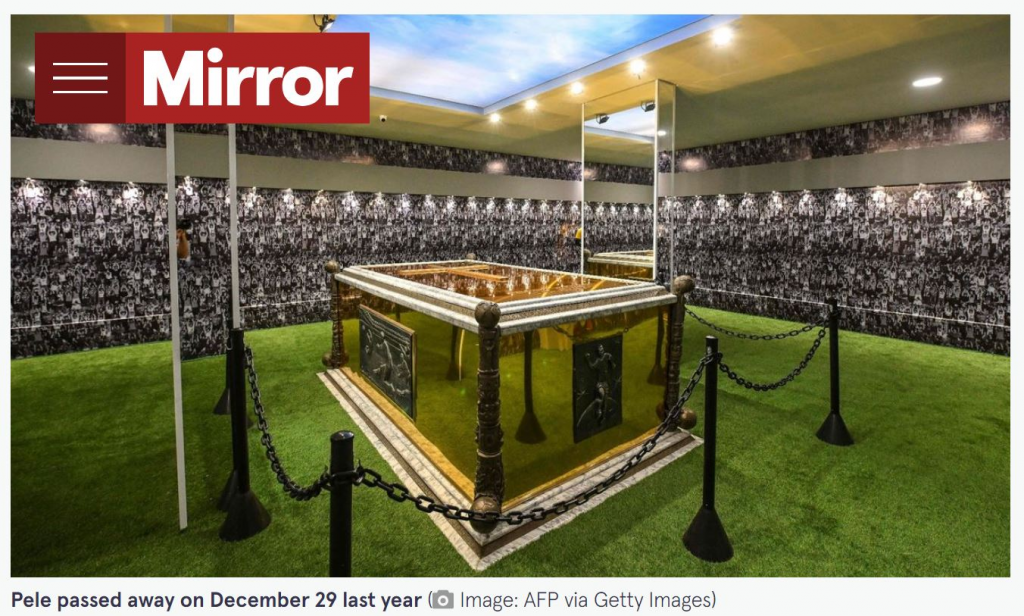 Six months after his death, soccer (or futbol, if you prefer) phenom Pele is finally ensconced in a resting place fitting of a person of his stature. Pele's body lies in a golden vault centered in a 2,000-square-foot room carpeted with artificial turf. The vault, which is etched with the athlete's 1,000th goal and his "famous raised-fist goal celebration," shares the space with two life-sized gold statues of Pele with soccer balls at his feet. But that's not all. Pele's vault room is part of the "resort-like" Ecumenical Memorial Cemetery, which, with its 14 stories, holds the Guiness world record for tallest cemetery. The grounds include an auto museum, which holds another tribute to the soccer great — his 1974 Mercedes Benz S-280. The cemetery is allowing up to 60 visitors per day to pay their respects to their hero.
You really had to ask?!
You've gotta love those fact-checker sites that debunk the incredibly ridiculous conspiracy theories that — sadly — people actually believe. Here's an example. PolitiFact found the following verbiage on Facebook Reels on May 3: ""The government has been putting ground up HUMAN BONE & TEETH in our food call it 'CALCIUM PHOSPHATE,'" and, "The government is putting dead people REMAINS IN OUR FOOD PRODUCTS." It also says, "The food in the pictures do contain dead peoples REMAINS." The video further speculated that the very same "calcium phosphate" was being integrated into Kool-Aid and Oreos. Not our beloved OREOS!! Now, just how many times do you imagine that reel was shared before it was debunked? According to PolitiFact, similar videos on TikTok have garnered 6.5 million views. (SMH).
Well, thankfully, Facebook's algorithm flagged the post as potentially false information, and PolitiFact posted the following: "Human teeth and bones that are ground into calcium phosphate ash after undergoing alkaline hydrolysis, an alternative process to burial or cremation, are not added to food. The U.S. Food and Drug Administration prohibits the use of human remains in food products, according to a spokesperson."
Lessons in compassion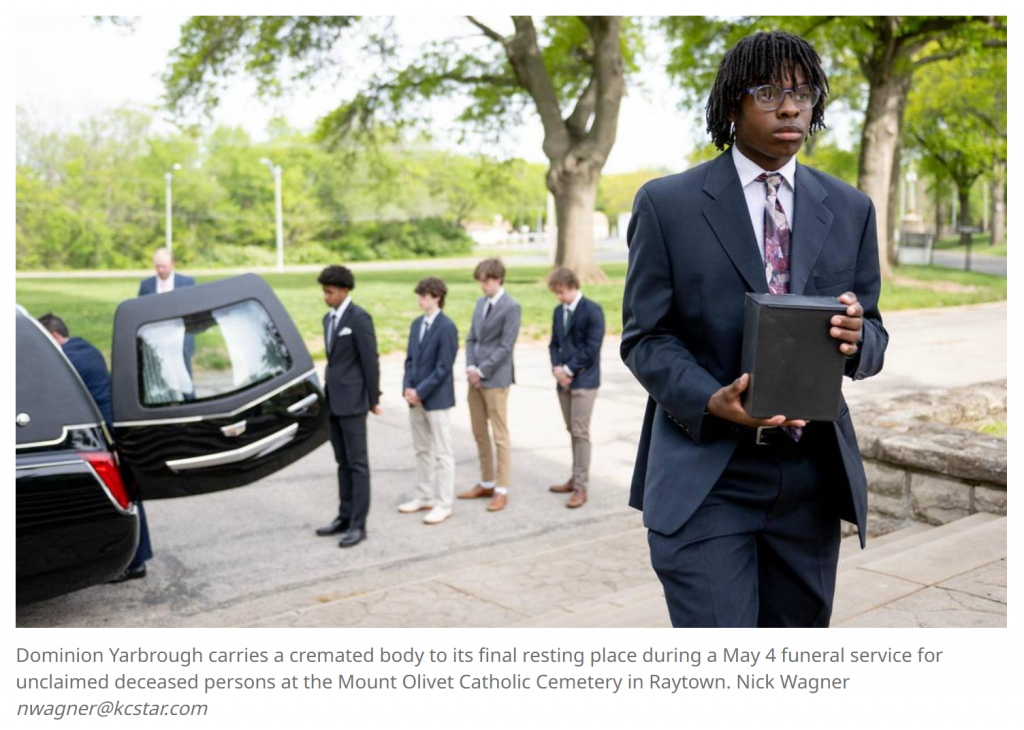 Kudos to the Missouri educators who, in 2015, began a program where high school students facilitate the permanent disposition of unclaimed cremains. Over the past eight years, students who are part of the St. Joseph of Arimathea Society at Rockhurst High School in Kansas City have participated in ceremonies to lay more than 200 people to rest with the help of the local funeral professionals at Muehlebach Funeral Care. Earlier this month, as their school year came to an end, these students laid 32 individuals to rest with full Catholic rites in a local cemetery.
NOR coming to Maine?
A bill that could bring the option of natural organic reduction (NOR) to residents of Maine has cleared two important hurdles. On May 18, the state's Senate voted to advance NOR legislation that was introduced by Rep. Vicki Doudera. According to a local news outlet, the bill was also approved by the House on May 16, and "faces further votes in the House and Senate."
The secret's out
It's more than likely there is no course on search engine optimization (SEO) in mortuary school. But that's ok, because the cool kids at MemoryShare know all about it — and they know how to improve yours … while at the same time making streaming services super simple for your staff. Get ready for a little mortuary math here (also probably not a class):
SEO + superior streaming services + super simplicity + safety and security =
The MemoryShare not-so-secret sauce for success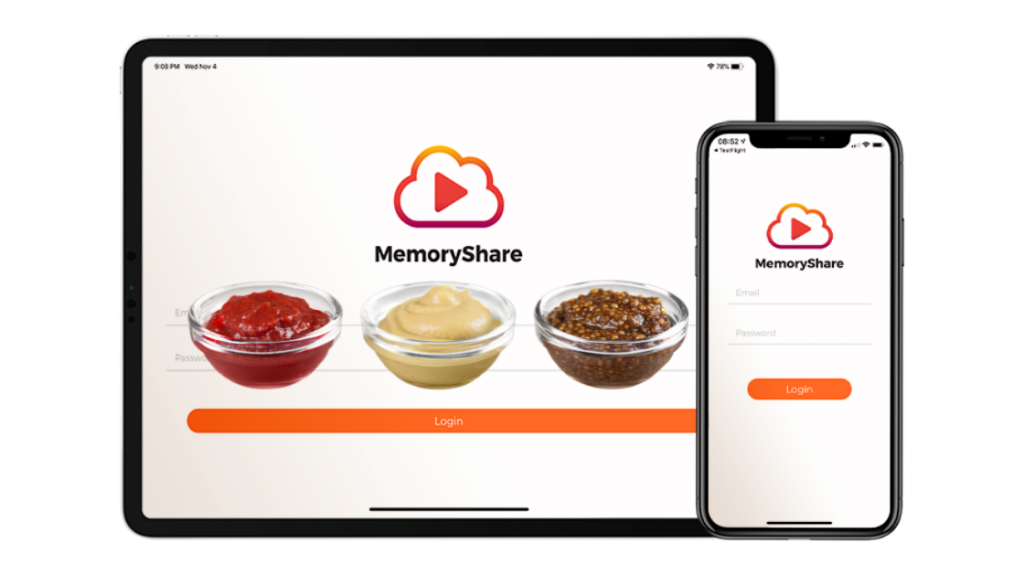 MemoryShare's exclusive app makes streaming super easy; you can record your full service with the touch of a button. By sharing these streams with your community, you showcase your excellent service and create name recognition with the viewers. Aaaannnd that's not all, folks. Because MemoryShare videos are embedded on your own website (and not on the site of a separate streaming provider) your site gets more views, which results in street cred with the search engines.
Two things funeral homes need in 2023 are visibility and increased call volume. MemoryShare provides both of these things as well as a team of REAL people you can talk to if you ever run into trouble. So what are you waiting for? Learn more about MemoryShare today!