DeadHappiness & a Long Overdue Funeral | 4M #85
Welcome to the eighty-fifth edition of Morticians' Monday Morning Mashup, 4M #85, where we'll serve up bite-sized, easily-digestible nuggets of the deathcare news you need to crush conversations in the week ahead. Bon appetit!
This newsletter is powered by MemoryShare, a funeral livestreaming platform that you can set up in 30 seconds or less.
A drink cooler is not a morgue
A family is suing Celebrity Cruise Lines for $1 million after their loved one's body was allowed to decompose in a drink cooler on the ship. The 78-year-old Florida man died of a heart attack shortly after he and his wife boarded the Celebrity ship Equinox. The lawsuit alleges that although the ship's staff told the widow her husband's body would be stored in the ship's morgue until the ship returned to port six days later, at some point the body was moved to a drink cooler — which didn't maintain the low temperatures of the morgue. As a result, the body was in such a state of decomposition that the family was unable to have an open casket funeral.
This may be the most bizarre paragraph you'll ever read
A recent survey of 2,000 Brits revealed that although many of them would like to "live on" after death as organ donors (24%) or have their cremains incorporated into diamonds (7%) or tattoo ink (4%), most — 38% — believe that becoming a zombie was the worst thing that could happen to them. They also wouldn't want to come back as spiders, vampires, seagulls, pigeons, or ghosts. Hold on. It gets weirder. The research was commissioned by an insurance company called — I kid you not — DeadHappy to launch a video game called Dead Island 2. The video game apparently gives people the opportunity to take out a Deathwish which will "ensure there are no unwanted comebacks in the event of a zombie apocalypse." However, 18% of those surveyed think they're "somewhat" prepared for such a scenario, with 9% feeling "very confident" they'd survive.
A despicable, horrible irony
The owner of an Alabama funeral home has been arrested and charged with trafficking drugs through his business after authorities found over half a pound of meth on the premises. Two others were also arrested, but it's not clear if they were also employed by the funeral home. What's even worse (if it could be so) is that the owner was at one time a reserve police officer. Authorities commented that meth is "responsible for destroying so many lives in the community," which actually does make this activity even more despicable.
A Ukrainian Arlington
The Ukrainian government has announced that it will create a national military cemetery in the city of Bykivnia for the interment of veterans. The country's Ministry of Veterans has designated 242 acres of land for the cemetery, which will be modeled after Arlington National Cemetery in Virginia. Burials are slated to begin this fall. According to the BBC, between 10,000 and 13,000 Ukrainian soldiers had died in the war with Russia as of December 2022.
Speaking of Arlington …
The U.S. Department of Defense reported last week that a "rare" funeral service was conducted at Arlington with full military honors — for a soldier who served during the Civil War. Major Isaac Hart fought for the Union army from 1861 to 1866, serving with the 3rd Massachusetts Infantry Regiment, the 23rd Massachusetts Infantry Regiment and the 2nd United States Colored Troops Regiment Cavalry. His remains were only recently discovered on a shelf of unclaimed remains in a Cincinnati cemetery.
Murderers-turned-morticians
China is finding success in a unique rehabilitation program that trains "some of [their] most serious criminals" to become morticians. The program, which has been run by volunteers for the last five years, is offered primarily to offenders who have served a decade or more in jail. More than 50 former prisoners have been supplied vocational training in mortuary science and provided with a one-time cash injection to start their businesses as undertakers.
The secret's out
It's more than likely there is no course on search engine optimization (SEO) in mortuary school. But that's ok, because the cool kids at MemoryShare know all about it — and they know how to improve yours … while at the same time making streaming services super simple for your staff. Get ready for a little mortuary math here (also probably not a class):
SEO + superior streaming services + super simplicity + safety and security =
The MemoryShare not-so-secret sauce for success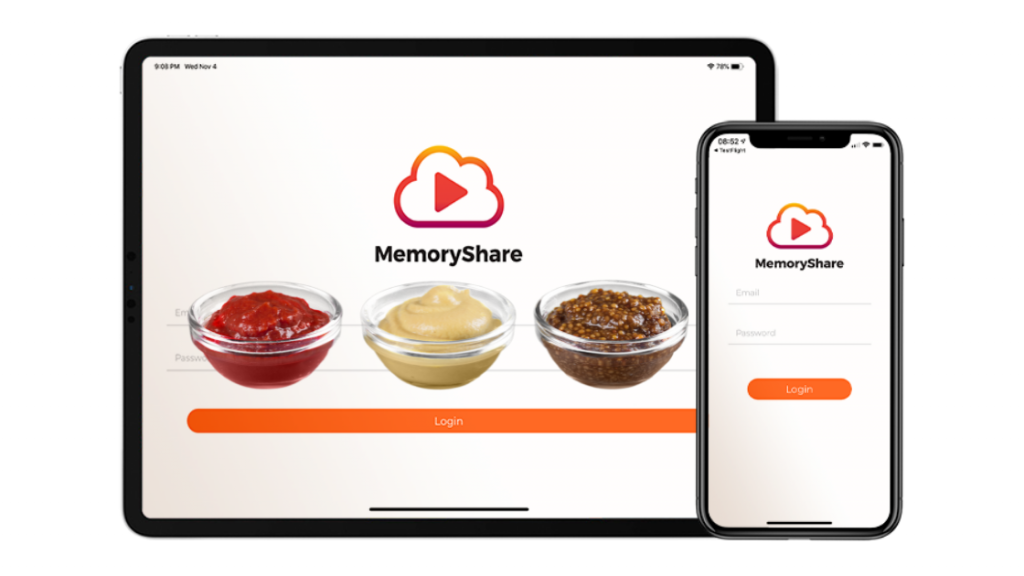 MemoryShare's exclusive app makes streaming super easy; you can record your full service with the touch of a button. By sharing these streams with your community, you showcase your excellent service and create name recognition with the viewers. Aaaannnd that's not all, folks. Because MemoryShare videos are embedded on your own website (and not on the site of a separate streaming provider) your site gets more views, which results in street cred with the search engines.
Two things funeral homes need in 2023 are visibility and increased call volume. MemoryShare provides both of these things as well as a team of REAL people you can talk to if you ever run into trouble. So what are you waiting for? Learn more about MemoryShare today!