The Top 50 Funeral Products Your Families Are Buying From Amazon … And Why
If you still think your only competition as a funeral provider is So-and-So & Sons across town, it's time to wake up and smell the pre-filled air-cushion packing material. More than ever before, deathcare establishments — and their suppliers — are suffering the consequences of Amazon's all-encompassing death-grip on product sales. In 2019, Connecting Directors shared 10 Things Your Families Are Buying From Amazon Instead of From You; nearly four years later, the basic list of funeral product categories actually hasn't changed much. What may surprise you, though, is who's behind those products — and why they've chosen the Bezos behemoth as their preferred platform for reaching your customers.
The best seller list
Amazon sells more than 12 million products directly to consumers, and products from its two million-plus third-party sellers raise that total to more than 353 million. Each of these products is categorized, subcategorized, and indexed to make it easy for shoppers to find what they're looking for and check out quickly (28% of these purchases are completed in three minutes or less, in fact).
If you're one of Amazon's 300 million active shoppers, you've probably noticed that each product's profile page includes its current position in that category's best seller list. You may have also noticed that sometimes products are slightly miscategorized, as is the case with several of the items on Amazon's funeral products best sellers. For example, the products in the #1 and #2 spots on this list are a fancy bluetooth bathroom scale and a back brace, while #6 is a pet hair remover.
After eliminating the obvious outliers, however, the top 50 best selling funeral products include:
18 caskets,
14 urns and urn accessories,
9 mortuary tools and supplies (casket cranks, head blocks, flags), and
1 piece of cremation jewelry.
It's all in the algorithm
So what sort of sales can land an item on the funeral products best seller list? Here's how Amazon explains their method:
The Amazon Best Sellers calculation is based on Amazon sales, and is updated frequently to reflect recent and historical sales of every item sold on Amazon. While the Amazon Best Sellers list is a good indicator of how well a product is selling overall, it doesn't always indicate how well an item is selling in relation to similar items. We created category and subcategory best seller lists to highlight an item's rank in the categories or subcategories where it really stands out. We choose a few of the most popular subcategories in which the item has a high ranking in relation to other items in that subcategory, and showcase the item's rank on the product page. As with the main Amazon Best Sellers list, these category rankings are based on Amazon sales, and are updated frequently.
In other words, items in the funeral products best seller list have demonstrated a high sales velocity (a measurement of how quickly sales are accelerating over a certain time period) in comparison to other products in the category or subcategory. Earning the top rank in a category scores the product a highly sought-after little orange "Best Seller" tag in Amazon search results.
Although they're discouraged from doing so, some third-party sellers will add their products to a seemingly irrelevant category (like bathroom scales in funeral products) just to earn that #1 rank.
Funeral product resellers
The suppliers of Amazon's current best selling funeral products run the gamut from Titan Caskets to Mainely Urns, an online-only urn retailer to, oddly enough, a screen printing equipment supplier selling church trucks.
Of the 18 caskets in the top 50 list, six are from Overnight Caskets, an online retailer that promotes its coupon codes and discounts for purchasing multiple products and a promise of next-day curbside delivery to nearly all U.S. states. Titan Caskets, which last year famously had a cameo in a Taylor Swift video and offered Black Friday sale pricing, represents 11 of the top 50 funeral selections.
Over the last few years, Titan has made no bones about its direct-to-consumer business model. In fact, CEO and co-founder Scott Ginsberg has shared with multiple outlets his goal for Titan to become the "Warby Parker of caskets." Co-founder and former Amazon employee Jeff Siegel is most certainly an integral element of this deathcare-disruption strategy. Clearly, it's a strategy that's working; Titan's 400% year-over-year growth in 2021 was complemented by a $3.5 million funding round in 2022.
Not only does Titan sell its wares on Amazon (at roughly the same prices as consumers will find on the company's website); it also has a presence in Costco and Sam's Club warehouse stores. In other words, they're pretty much everywhere their potential buyers may be. In a blog post on its website, Titan explains the pros and cons of buying a casket online in general and from online resellers in particular, as well as an advantage of buying directly from their website — the ability to pre-purchase a casket for delivery to a funeral home at a later (at-need) date.
In 2021, third-party sales accounted for 58% of Amazon sales, growing at a rate of 52% a year. For deathcare product manufacturers and suppliers, these are statistics that simply can't be ignored.
The bottom line for consumers
Based on the reviews of funeral products on Amazon's best seller list, consumers' qualms about ordering these items online seem few and far between. The highest-ranking casket on the list — Overnight Caskets' PrimRose White — has 20 reviews with an average 4.7-star rating.
The highest ranked funeral product on the list, which is an urn personalization pendant from Mainely Urns, has garnered a 4.9-star rating from 85 reviews.
The reviews also provide insight into why the purchasers opted to shop online rather than do business through their neighborhood funeral home or crematory. Although their initial search may be price-driven, their subsequent purchase might be based on their experiences with both the sellers and the funeral directors handling the disposition:
Sensing a theme here? Some of these comments and compliments also echo the results of a recent survey published by Fit Small Business, which asked shoppers why they prefer shopping on Amazon.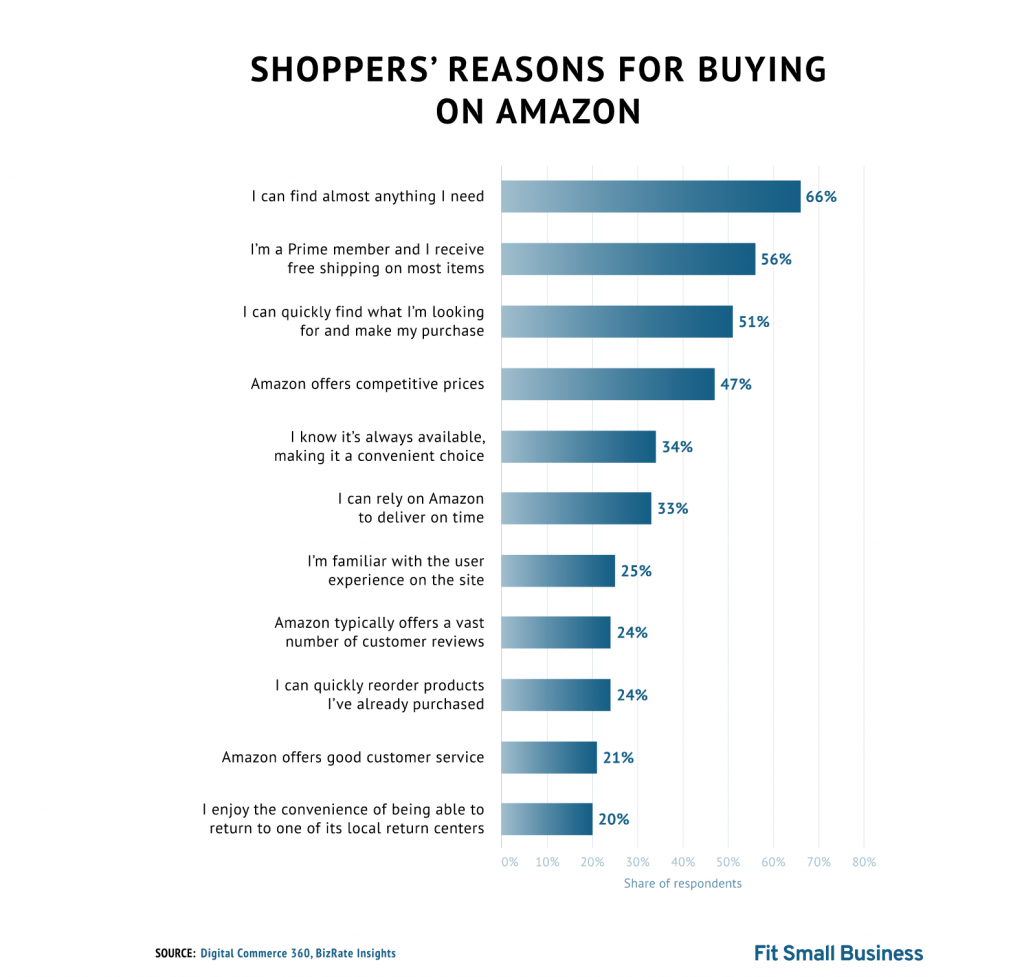 Availability, convenience, customer service, and reviews are all important, as are selection and shipping. Simply put, it seems that consumers want to shop on their own terms, and they don't want someone (in this case, a deathcare provider) to tell them they can't or should not.