Finding Gratitude in Grief
Deathcare can be heavy work. As funeral professionals our day to day often consists of sharing in and holding space for the grief of the families that we serve, on top of the stressors in our personal lives. Deathcare workers are the ones who help families in their most difficult and vulnerable times. This is why we enter this special and important profession in the first place. However, burnout and compassion fatigue are real issues for professionals in this space. To take care of ourselves it's important to practice self-care and stay on top of our mental health needs. It turns out that finding gratitude in grief through incorporating a gratitude practice into self care routines and daily work culture is one simple way that can help funeral professionals refocus on the positive aspects of a life in deathcare work.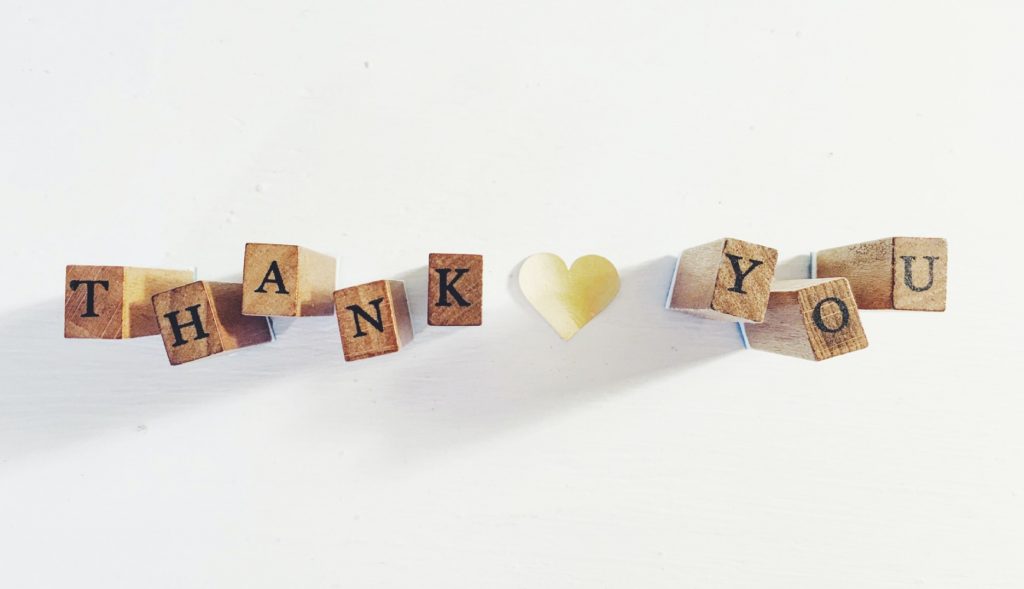 Gratitude Can Help
Research shows that self care routines that incorporate gratitude practices have multiple health and emotional benefits. According to the article "The Science Behind Gratitude (and How It Can Change Your Life),"
"People who regularly practice gratitude by taking time to notice and reflect upon the things they're thankful for experience more positive emotions, feel more alive, sleep better, express more compassion and kindness, and even have stronger immune systems. And gratitude doesn't need to be reserved only for momentous occasions: Sure, you might express gratitude after receiving a promotion at work, but you can also be thankful for something as simple as a delicious piece of pie."
Whether a gratitude practice takes the form of journaling, meditation, or finding your own unique ways to acknowledge sources of gratitude in daily life, building this practice into deathcare work could have huge benefits. Especially in this collective moment, with Thanksgiving just around the corner and heading into our second pandemic winter, taking a moment to reflect on how gratitude plays a role in our work and lives can be centering and grounding. It can also help combat the compassion fatigue that so many funeral professionals feel.
Gratitude and Company Culture
Funeral home owners can even find ways to weave gratitude practices into day-to-day business operations in order to cultivate a supportive and healthy company culture for deathcare employees. Taking a moment to share gratitude in morning staff meetings, or giving employees time for a gratitude practice at work can go a long way in the health and wellbeing of deathcare staff.
One example of a company that's done this with great success is the company that I work for, Parting Stone. We are a deathcare tech start up in Santa Fe New Mexico, offering a 100% alternative to cremated remains called solidified remains that resembles a collection of smooth stones. As one of Parting Stone's four core values (Gratitude, Empathy, Precision, and Curiosity) finding ways to cultivate and acknowledge gratitude is part of the company's day to day operations.
In Parting Stone's first months, founder and CEO Justin Crowe realized that while the company was providing a meaningful service to families, there wasn't a lot of interaction between the Parting Stone employees and the families they served, as most of Parting Stone's business comes from funeral home partners.
We tried an experiment, putting a blank card into the boxes sent back to families with the solidified remains that said "It's been an honor caring for your loved one. If you have a few minutes to tell us your story we'd love to hear." Within a few weeks Parting Stone began receiving letters from families, sharing stories about the decedents and thanking the company's employees for the important work that they do. According to Justin Crowe,
"We realized that about 15% of families were sending handwritten letters back to our staff… and all of us are now getting letters thanking us for our services and explaining a little about who the deceased person was, and how solidified remains have been helpful in the grieving process. These letters are painting a picture of grief and memorialization in America today, and more recently in a pandemic in America. We were reading stories that were inspiring and tragic, learning about new rituals, and how people are interacting with this new form of remains. And, the information and gratitude that we've gleaned from these letters has helped to shape our business and the experience that we want families to have."
To learn more about Parting Stone's values and how offering solidified remains can serve your families, sign up for Parting Stone's Monthly Webinar by clicking the image below:
Gratitude in Grief
Parting Stone's thank you note practice reveals that finding gratitude in grief can be a balm for families experiencing loss. Sharing in that gratitude can also be an uplifting gift for the funeral professionals who help and support them. While death and loss are always hard, finding small moments of gratitude in grief, for both funeral business staff and the families we serve, can create connections, build rituals, and help make people feel more heard and supported in difficult times.
Here are just a few of the thank you notes that Parting Stone has received over the past two years. To hear more about gratitude and Parting Stone's core values listen to a special Thanksgiving episode of the Deathcare Decoded podcast.

We hope you have a wonderful, peaceful Thanksgiving holiday.