SympathyNet: A Professional, Passionate, and Proactive Livestreaming Provider
Love or hate it, you can't avoid it. Your funeral home needs a livestreaming option. If you didn't realize this prior to 2020, the pandemic proved that offering people the opportunity to participate in a life celebration or graveside service from afar is no longer an choice. It's a necessity.
But as SympathyNet founder Paul Generowicz says, you're a funeral director, not a film director. Maybe you think you don't have the expertise to shoot quality video, or perhaps you think a livestream setup will be difficult and/or costly. Generowicz understands this better than many providers. To that end, he's dedicated the last 14 years of his life to helping funeral directors overcome obstacles and reservations to offering professional video services with SympathyNet.
A passion for improving technology
According to the Connecting Directors 2021 Deathcare Survey, only 72% of responding funeral homes and crematoriums are currently using livestream technology. Another 12% intend to add the service in 2021. If you're among those 12% actively searching for a livestream provider, or you're looking to upgrade your current setup, you won't find anyone with more passion and experience in the field than Generowicz and the SympathyNet team of professionals.
"I cannot embalm a body," Generowicz says. "I can probably drive a hearse, and I can't do 98 percent of the things that everybody else does. But I understand this. [SympathyNet] is my calling in life. There is nobody in the industry that has my imaging experience and background."
Generowicz has been in the imaging industry for decades, getting his start well before the days of digital photo and video. As a teen, he worked in — and eventually owned — a chain of one-hour photo and portrait studios. In addition to taking and developing photos, the company transferred eight-millimeter movies and slides and created slide shows for families. During his 25 years in the business, he invented and patented items to further the industry.
When his wife completed sonography school in 2003, Generowicz realized an opportunity to take his imaging expertise in a new direction. Responding to the growing popularity of 3D ultrasound imaging, he founded 1800Sonogram.com, a company that connected expectant moms to family bonding, keepsake ultrasound studios near them.
Following the pattern he established in his first career, Generowicz sought to improve the industry. Inspired by the plight of military fathers who were deployed and unable to be present for the ultrasound session of their unborn baby, he created livestreaming for these sessions, allowing loved ones to share in the discovery from anywhere.
Livestreaming comes full circle
Helping fathers and family members see precious babies for the first time is a rewarding profession, and Generowicz and his wife still enjoy providing this service. However, a terrible tragedy led Generowicz to apply his expertise in a new, much-needed way.
"We hired a babysitter named Sara," Generowicz explained. "She was beautiful, smart, kind, and innocent. She met a boy, and was roofied. Then she had some sort of reaction to it and she died."
As he paid his respects at Sara's funeral, Generowicz noticed several attendees using their phones to record the service for friends who couldn't attend.
"I'm like, 'Wait, what? Nobody's live streaming funerals,''" Generowicz says. He did some research online and found out his hypothesis was true. "Sure enough, there is nothing about livestreaming funerals."
He quickly partnered with a few local funeral homes to livestream their services, and SympathyNet was born. That was 14 years ago, and he still donates a portion of his profits from this technology to St. Jude's Children's Hospital in honor of Sara, his inspiration.
The SympathyNet difference
Before SympathyNet, Generowicz's only connection to deathcare was through a now-deceased great uncle who hand-sculpted monuments overseas. However, he's worked with thousands of forward-thinking deathcare professionals to provide livestream solutions over the past 14 years. These partnerships have only strengthened his commitment to provide the best possible services and technology.
"I'll be honest with you; I love the industry," Generowicz says. "I love everybody in it. I'm amazed at the positive attitude and the caring. Most directors say it's not their profession — it's their calling in life. My life's calling is livestreaming funerals for the hundreds of thousands of people who want to be there for the last goodbye but can't."
SympathyNet was one of the very first livestreaming providers in the industry. Even so, they've continued to evolve and advance technologically, and do so proactively. In addition to the services, SympathyNet also provides professional, easy-to-use equipment. Generowicz knows that every component plays a crucial role in producing a superior-quality video.
"We have a directional mic because audio is maybe more important than the actual video," he explains. "Telephoto lens is important because the quality you're going to get from an optical zoom is always better than digital. And that sunshade is worth its weight in gold when you're filming in a cemetery in the sun."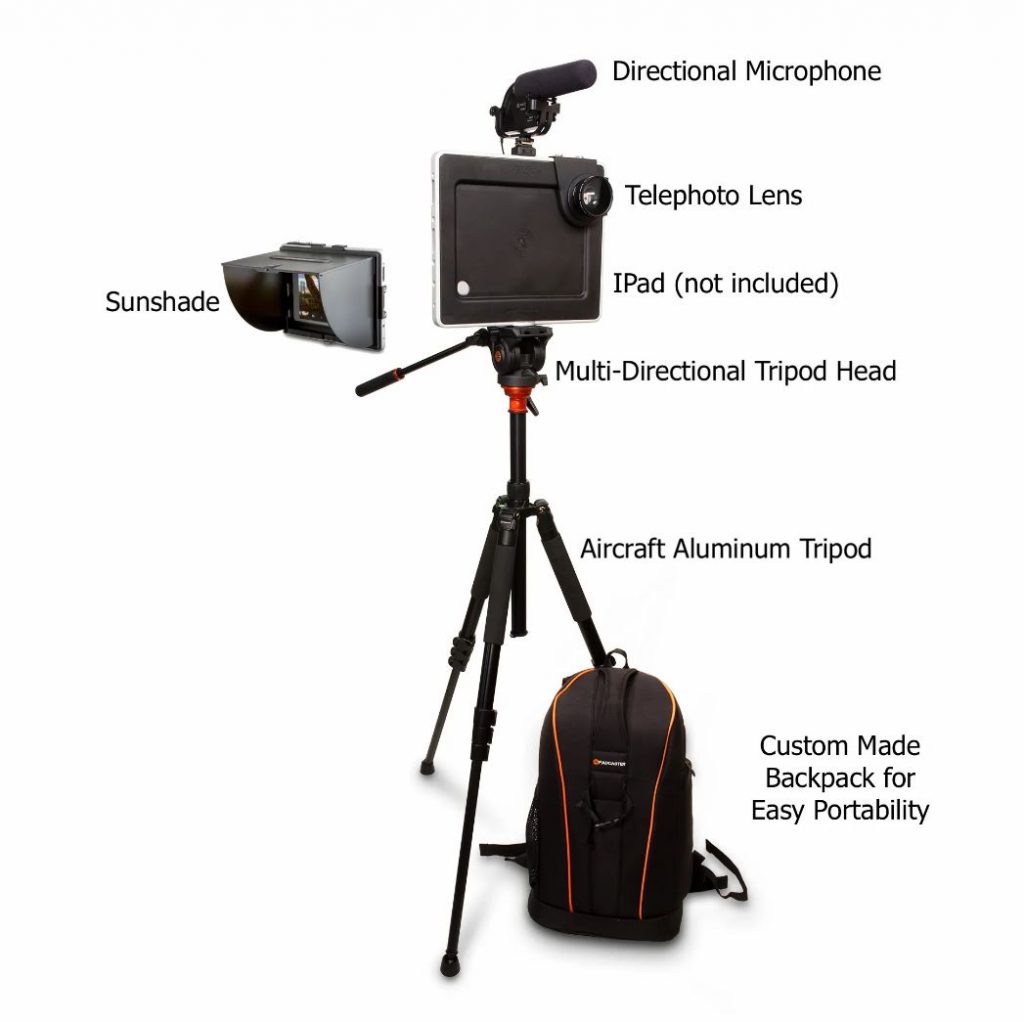 The bottom line
Generowicz's knowledge, expertise, and dedication to quality doesn't mean that working with SympathyNet is a budget-breaker or that setup is complicated.
"We have pay per use, unlimited plans, and even free plans," Generowicz explains. "Prices start at only $36. And you can use your cell phone or iPad, a tablet, a webcam, a camcorder, an IP, a PTZ or fixed cameras in the chapel. You don't really even need any special equipment, either. If you already have equipment, we'll integrate into that. And if you need help getting equipment locally, we can help you do that too. We teach you how to do it so easily and professionally."
Always innovating, SympathyNet recently introduced The Tribute Box. The box serves as an expression of thanks and gratitude for the families you serve. Crafted of solid wood and laser-engraved with your funeral home's logo at no charge, The Tribute Box features a sliding lid, velvet pouches, and compartments. It also comes with an eight-gigabyte USB digital thumb drive. That's enough storage for the funeral service recording, photo slideshow, digital death or cremation certificate and more.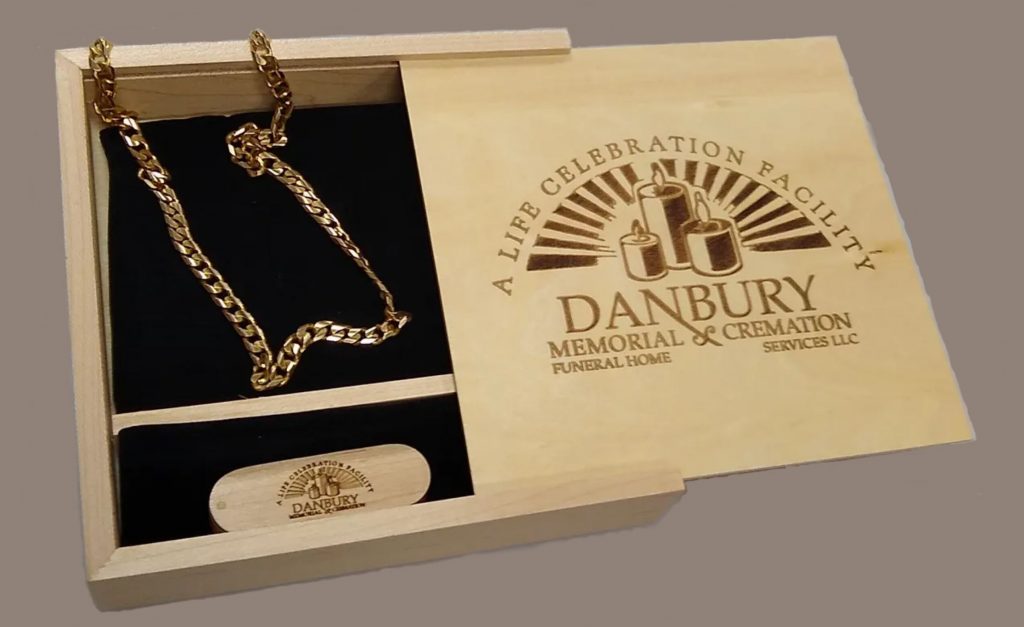 If you're still on the fence about livestreaming, reach out to Paul Generowicz and his team for more information. The team's experience is vast and impressive. As the SympathyNet story shows, it would be hard to find any team more passionate about their calling … with the exception of deathcare professionals, of course.