Funeral Home Owner David Swick Wins January Private Label Casket Giveaway
Private Label Casket has announced the winner of their January "Say Yes To casket giveaway. The winner, David (Dee) Swick is the owner of four D.W. Swick Funeral Homes serving Southern Ohio and Northern Kentucky.
Mr. Swick recieved the Private Label "Remington" mahogany casket with the eggshell velvet interior. Myers, Regional Sales Consultant, was there for the casket delivery.
"I saw their Facebook ad with the big red "Win a Casket" button and decided why not give it a shot and what happens. Who wouldn't want a chance to win a free casket?" said Mr. Swick. "I never thought'd win so I was really surprised when I found out. Obviously, I'm glad I took the time to enter. It's a for our funeral homes. The casket in the ad looked like the quality of casket that I'd be pleased put on my showroom floor. In fact, I know exactly where it will go."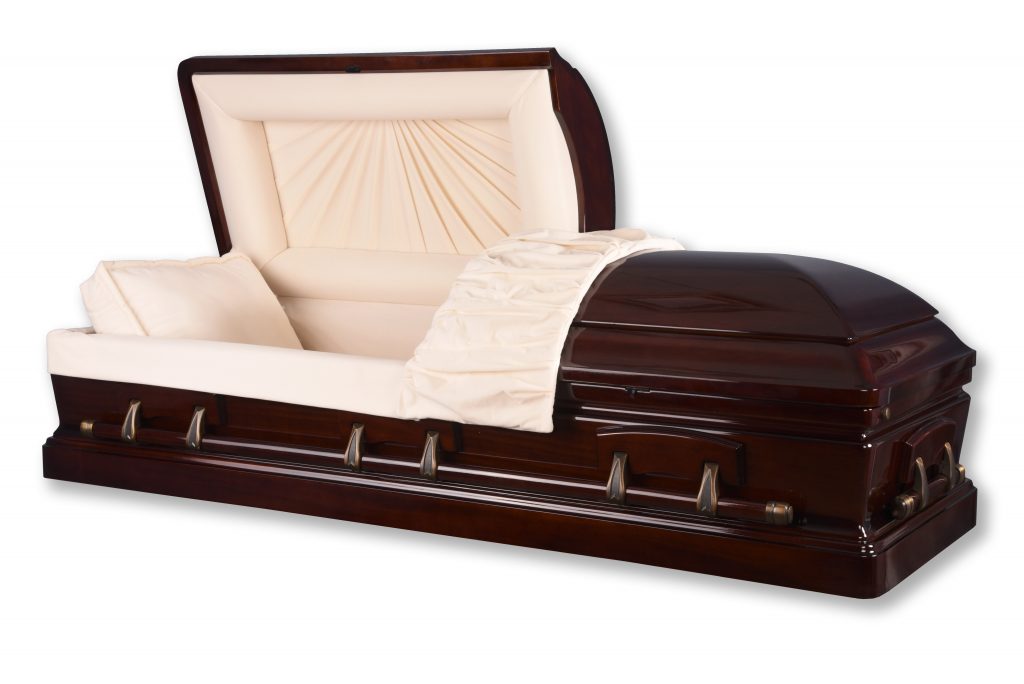 Mr. Swick, a long-time industry veteran, has been serving the families in his communities for the past 35 after having managed a number of SCI locations in Houston, Texas.
Mr. Swick is the first person to win a Private Label casket as part of the "Say Yes To Success" monthly casket giveaway, which runs from January until April 2021. "When I found out, I told my wife 'I won a free casket!' How did that happen since I never win anything," said Mr. Swick. "For most people hearing that they won a free casket, it doesn't sound like much, but to a funeral home owner, that's music to our ears."
To learn more about the monthly drawing and to enter, visit https://privatelabelcaskets.com/sayyes Participants need only enter one time to be registered for all the drawings.
About Private Label Caskets
Private Label Caskets, a member of the Buchanan Group of companies, serves funeral homes and distributors throughout the United States, Canada and the Caribbean. The brand is a smart, customer-centric alternative to the more expensive, big-name casket brands. Private Label's caskets and urns include a mix of imported and domestic products, and are offered in wide range of popular, high-quality wood and metal models. Seven regional warehouse locations, supplied with thousands of products, provide for product availability and on-time delivery of caskets and urns throughout North America. Their website is www.PrivateLabelCaskets.com.