Coasson: Preserving Tradition in a New and Modern Way
If you attended the 2019 NFDA Convention and Expo in Chicago, chances are you noticed the Coasson. It's hard not to. This sleek pull-behind innovation attracts attention in any environment. Although it's technically half caisson, half coach — both historical, traditional funerary vehicles — the Coasson is anything but conventional. And that, says CEO Ron Stoll, is what makes Coasson a profession-changing solution to several problems plaguing today's funeral professionals and sets them up for a promising future.
Meet families where they are
The way the world says goodbye to loved ones is evolving, but in many ways, the funeral service isn't keeping up with that change. Relying on long-held traditions can be dangerous. If people assume you're not open to trying new ways of delivering your services — helping them with a home funeral, for example — they won't bother to call and ask for something they believe is outside your comfort zone.
A Coasson helps funeral professionals adapt to changing needs, and even provide options families didn't know they wanted. Imagine this scenario: A prominent community figure dies during a pandemic. Thousands of people from miles around would like to pay their respects, but service attendance is restricted. They can't come to you, but with a Coasson, you could actually bring the deceased to them via a mobile wake. Drive your Coasson to the person's home, workplace, a sports field, a park, a golf course, or even the assisted living facility where their relatives reside. The Coasson allows you to display an urn or even open a casket for viewing anytime, anywhere.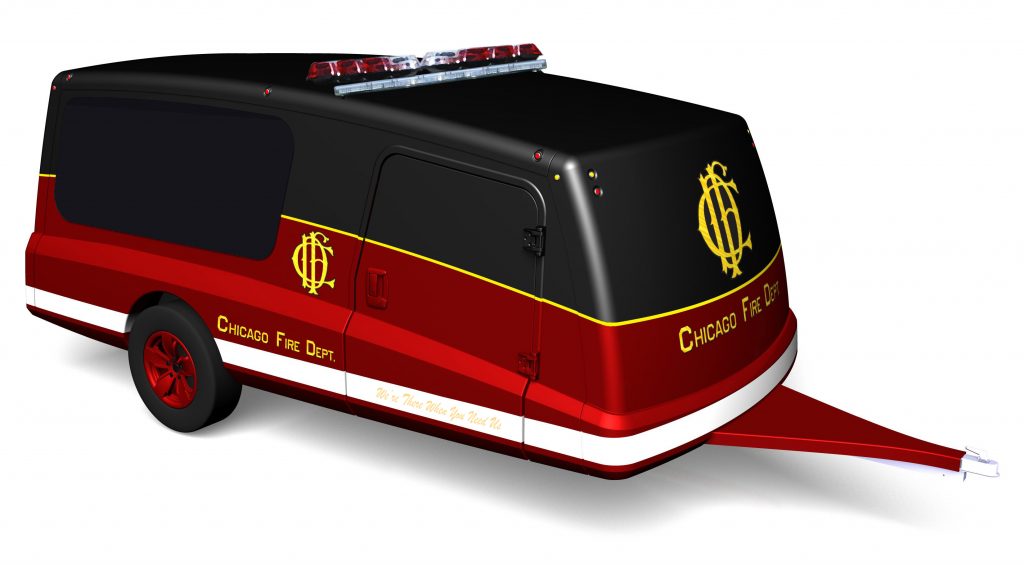 "I had a family locally doing a little service for the matriarch of the family who had been a philanthropist to a lot of organizations," Stoll shared. "And so I said, 'How would you like it if we just told each of these organizations we will be by about 10:00 or will be at your place at 11 o'clock?' Whether we open the casket or not is not important. But the fact that we were there and they have the ability to step out with their friend prayerfully [is priceless]. We've been to eight different places on our way to the cemetery."
Articulate your value proposition
In a world that has evolved into a my-way, self-service culture, deathcare professionals must be able to communicate relevance and value. There are certain services that only a funeral professional can provide. There are also services people could get from other sources but are best provided by a caring deathcare professional.
"We need to articulate what our value proposition is," says Stoll, who is also a funeral Services Director. "We have to be involved."
Coasson provides a highly unique opportunity to demonstrate value to the community you serve, and offer an experience no one else can provide. In addition to the mobile wake, Coassons can easily be wrapped in stunning graphics that honor the deceased. From a member of a motorcycle crew to a military officer to a fallen firefighter, the outside of the Coasson can pay homage to the person inside.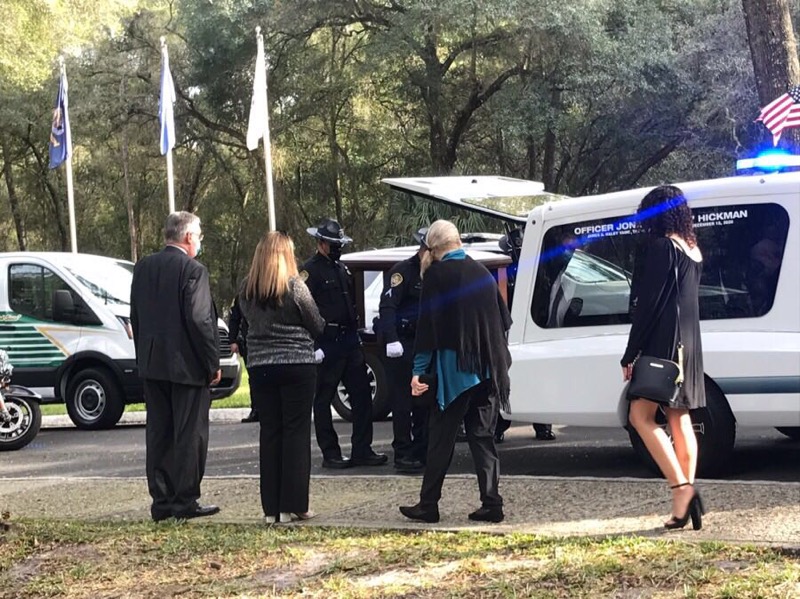 "I showed at the last NFDA Conference, since we were in Chicago, a Coasson that looks exactly like a Chicago Fire Department vehicle and one that looked exactly like a Chicago police squad car," Stoll says. "I just did one in Miami for a fallen police officer, and we wrapped it exactly like his squad car, with his badge number on it. The procession behind us was three miles long. We stopped in front of the police department for a final call, and opened up the Coasson; the police officers teared up."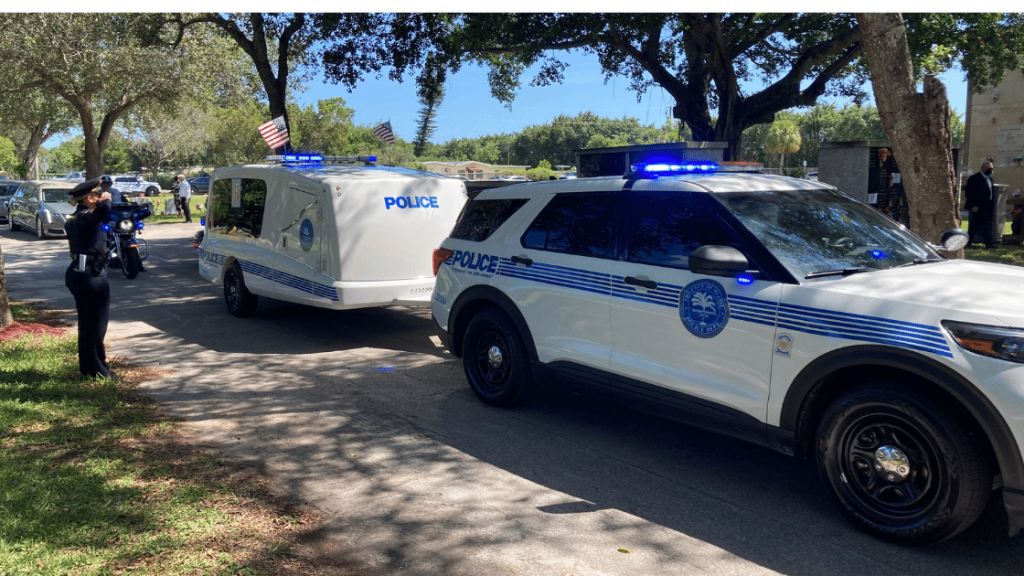 The funeral of the future, today
The flexibility of the Coasson opens up a ton of possibilities for serving families, especially when you adopt the concept of the mobile wake. More families are requesting celebrations of life rather than somber mourning ceremonies. They want food and festivities that engage the living in homage to the dead. The Coasson makes this kind of memorial not only possible, but simple.
Perhaps the deceased played on a local softball team. Bring the Coasson to the ballpark and invite a food truck to set up onsite. If the deceased most recently lived in a nursing home or was homebound, the Coasson could be set up at the door or parking area with a prayer service complemented with a coffee and cookies reception. Partnering with local food providers provides an extra element of community involvement — as well as another source of revenue.
What about urns?
As more and more people choose cremation, transportation of the urn becomes a challenge — if families even want that service.
"When more people are cremated, fewer people are holding services that require a form of transport," says Stoll. "But if we do transport, one of the most awkward things that we do is figure out how to handle an urn. Do you put it in the trunk? Do you put it in the front seat? My view is you do the same thing with an urn as you would with a body."
The Coasson's UrnArk platform lets you transport cremains in a respectful and quite impressive manner. It sits inside the Coasson to securely and prominently hold the urn upright. With the Coasson's clear and ample windows, the urn becomes the center of attention during a procession or viewing.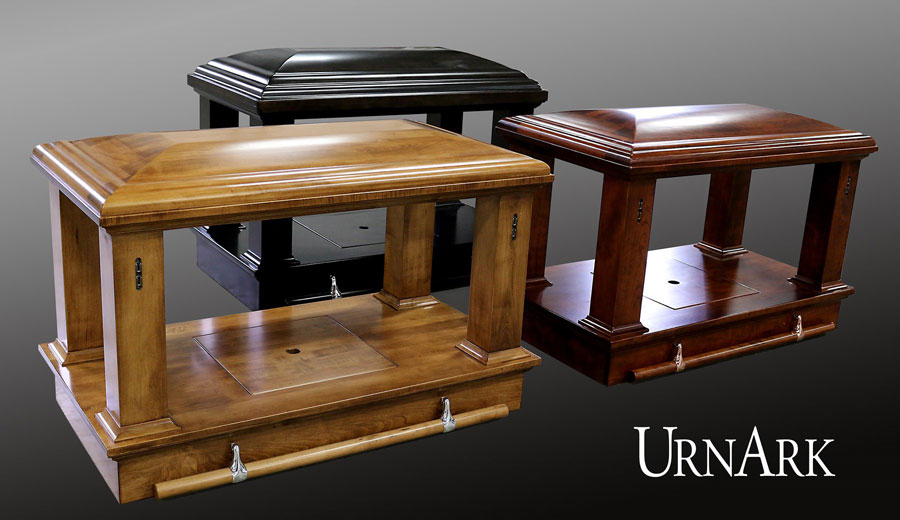 Unforgettable processions
During the funeral procession of the fallen police officer, the police chief drove the officer's actual squad car pulling the Coasson. Other families, Stoll says, have chosen to pull their loved one's Coasson with vehicles that held special significance for the deceased, including a Rolls-Royce, a 1966 Pontiac, trike motorcycles, and even a tractor. That level of personalization in the procession will become a precious memory for the family — and revive ancient traditions.
"The cortege predates Christ," says Stoll. "With a Coasson, we can reinvigorate the importance of the cortege. People can walk beside the Coasson and it works fine."
The vehicle is easy to maneuver, even for someone who has never pulled anything like a boat trailer or camper, says Stoll. It has a rearview camera so the operator can see behind the Coasson, and is equipped with a microphone to capture conversations or instructions from people walking beside or alongside it.
"You can go places that you cannot put a hearse," says Stoll.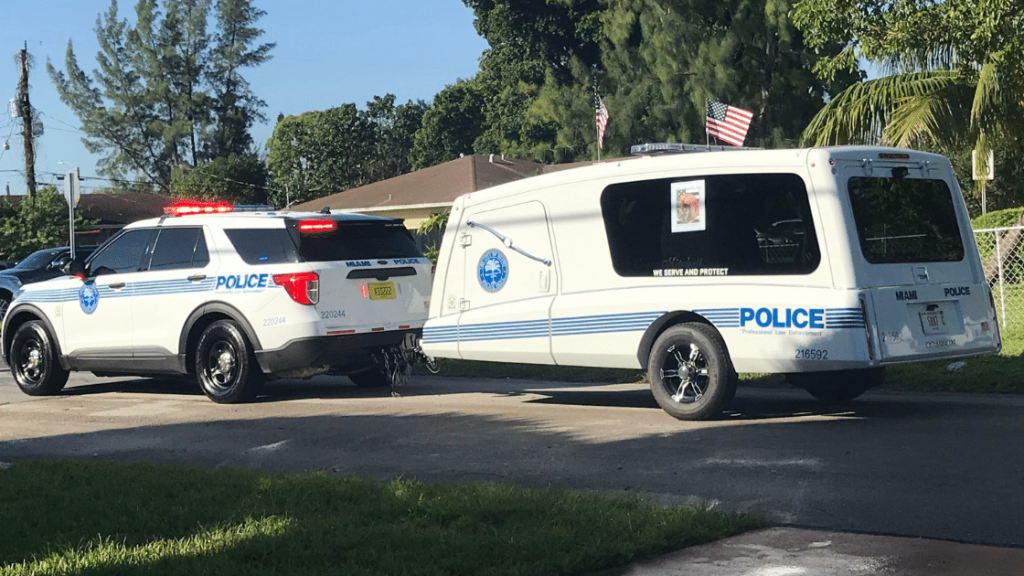 The Coasson is certainly an attention-getter that spurs questions whenever it's out in public.
"I can't go to a filling station without having people come up to it and talk about it," Stoll says. "I've even had occasions where I have pulled off of an interstate and people followed me, or they pull up beside me with thumbs up going down the interstate."
A common goal
Even though Stoll has a lot to share about the features and flexibility of the Coasson, his goal isn't to sell you anything. Instead, he's on a mission to mobilize the profession — both literally and figuratively.
"I'm flattered to be able to speak about this profession," Stoll says. "And I think there's a lot that needs to be said right now and. I think that there is a really unique opportunity that if we don't mobilize, we'll get past us."
"We have, honestly, a big responsibility to society," he continues, "because the way society treats its dead reflects on the way it treats its living. And you know, our job is to get to the living where they need to be. And that's what we're all about."
"We've allowed the public to say to us, 'Cremation is good enough; all we want is closure.'" Stoll says. "Closure is not an antidote for grief. People come to us for comfort and confidence, and we should develop individual business models and nomenclature to help us address and deliver comfort and confidence right now. Coasson can help you do that."