Real Housewife Phaedra Parks Says Her Mortuary is "Jam-Packed" 
Some say any publicity is good publicity. It seems reality TV personality Phaedra Parks has taken this to heart. 
Phaedra of all trades
Parks, 46, was fired from the Bravo network's Real Housewives of Atlanta series in 2017 after concocting a story about two costars' planned date rape of another. She divorced her husband in 2014 after he went to prison for fraud and identity theft. Most recently, Parks and her newest boyfriend joined the reality show Marriage Boot Camp: Hip Hop Edition. The couple caused a stir by admitting on day one of the show that they hadn't yet consummated their six-month relationship.
Being a TV reality star isn't Parks' only day job, though. The fashionista, mom of two, and Junior League member is also an actively practicing entertainment lawyer (just check out her 2.5 star profile on Avvo). One former client, rapper Terrence Cook, reportedly threatened to bomb her law office in 2016. That incident was just another day in Parks' drama-filled life.
Meet Phaedra, the mortician
Unless your escape from the death care grind is to binge on RHOA, this may be your first introduction to Phaedra Parks. You may be wondering why we're even writing about her in Connecting Directors. Well, here's why: Phaedra Parks is your colleague. Moreover, some of her recent comments have cast shade on your revered profession.
Parks' website lists "mortician" as one of her many careers. The site also says she earned a mortuary sciences degree from Jefferson State College. RHOA documented her apprenticeship and 2014 graduation in season six of the show.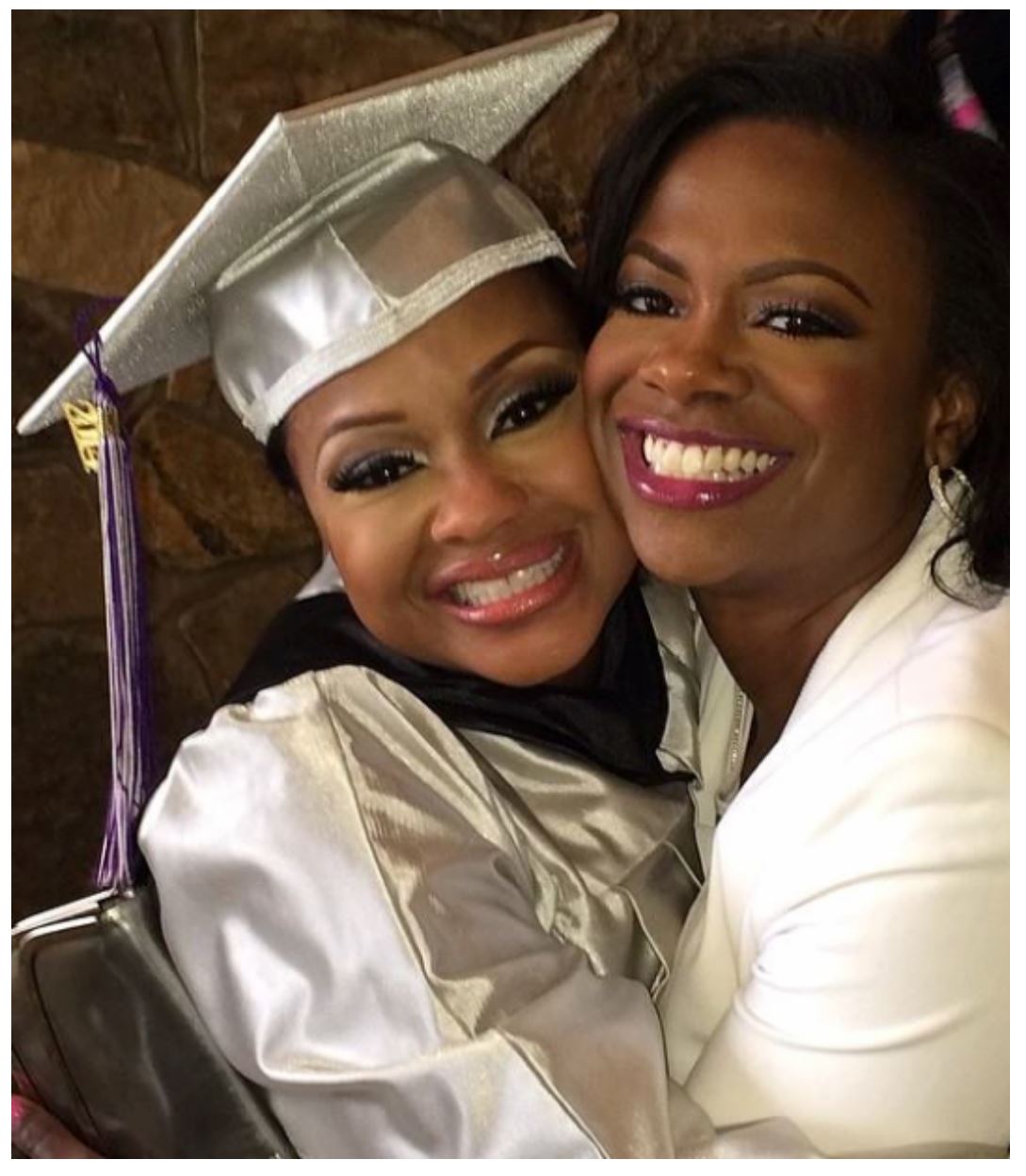 She's "not a physician,' but …
In late July, Parks called into the Page Six podcast "We Hear"to talk about Marriage Boot Camp. The conversation turned, however, to "her mortuary business." Here's what she said (get ready to cringe):
"Oh, my gosh it's going great. Didn't you hear about that pandemic, girl? We are booming, unfortunately. We have been jam-packed since the pandemic started.
I tell people, you know you have all these conspiracies. 'Aw, it's not real.' It's just… I say well, I'm not a physician, however, I do have a mortuary, and I'll tell you this.
Normally in the summer months, we're waiting for a boating accident or a motorcycle crash because otherwise, you know, we're pretty empty. But we are jam-packed. I mean, we are working like it's our heaviest season. […] I'm getting 17 calls a day for pick-ups, that's just one location." 
As expected, the Twittersphere reacted.


Again with the boats and motorcycles
Way back in 2011, Ryan Thogmartin shared in Connecting Directors Parks' dream of opening a funeral home. 
"It's coming," Parks said in a recent interview with Black Voices. "I'm trying to really make sure I position myself at the right location. I've been meeting with people and do my research. With any business, you have to do some due diligence. I can't move to a town where ain't nobody dying. You need to know your market. I've been studying and trying to find a place where there are a lot of deaths, a lot of rivers for people to drown in and a lot of motorcycles."
Ewww. Even nine years ago Parks was betting on a busy summer full of water-related deaths and motorcycle crashes.
Big dreams
Apparently, that plan still hadn't become a reality by December 2015. That month Parks shared on a Bravo talk show her plans to open her own mortuary.
"I'm still involved in the mortuary industry," Phaedra said. "I'm actually opening up a funeral home hopefully at the top of the year, so I'm excited about that."
Parks' recent remarks on the Page Six podcast indicate her dream to open a mortuary has come true since that interview. She actually said, "I do have a mortuary." It seems it's a firm with more than one location, too ("17 calls a day […] that's just one location"). According to BET.com, "Parks' funeral business is located in Georgia." 
In June, Parks directed the funeral of Rayshard Brooks, whose death at the hands of Atlanta police fueled racial unrest. However, Atlanta's legendary Willie A. Watkins Funeral Home officially hosted Brooks' impressive services. Parks completed her apprenticeship with Willie Watkins. Some of their sessions appeared in RHOA episodes.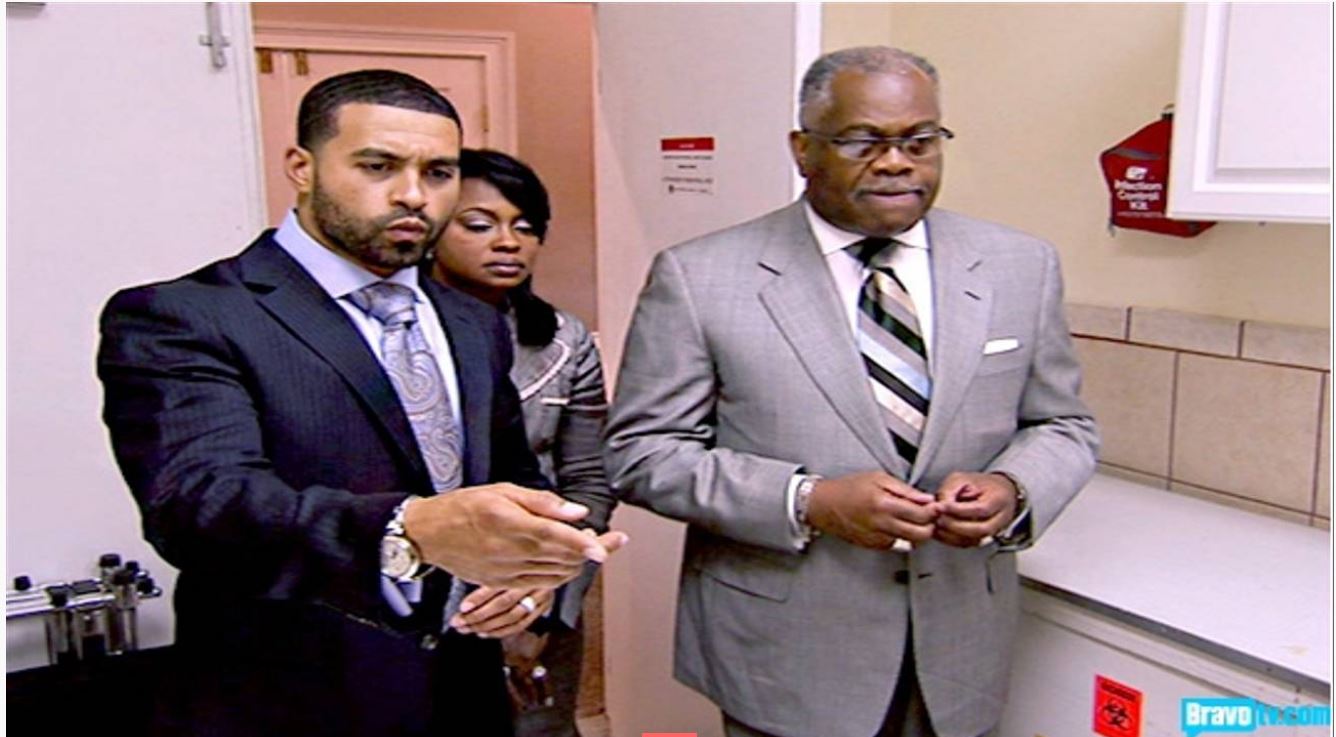 Parks may be affiliated with Watkins Funeral Home as a director, contractor, or perhaps partial owner. Or maybe she directed Brooks' funeral with Watkins Funeral Home outside of her own mortuary's scope. Nevertheless, the mortuary she referred to in the podcast as being "jam-packed" is unnamed and unknown.
Why death care?
In 2016, Parks told Bravo TV that she first considered getting into death care after her law partner died and two friends committed suicide. In the same interview, she notes that she embalmed her grandmother in 2012. 
"Really the only funerals that I ever do are people that I love and people that I'm connected to," she explained in a separate 2016 interview. "The majority of the funerals that I'm hands on with are people who I've either worked for [like] my clients' parents, siblings, [or] clients actually. And so it's important for me when it is someone that I know to give them the level of care and service."
Despite her plethora of obligations in 2016, Parks explained how she fit in death care.
"I practice law five days a week, and if I'm embalming a body it's usually overnight," she told Bravo. "It's the quietest time of the night that you're doing the embalming work. The funeral business is really an overnight and weekend business. Saturday is the funeral day for people of color, usually. And of course, the courthouses and law firms are closed on Saturdays."
What do you think?
Despite the inconsistencies in Parks' mortuary dreams vs. actual ownership, one thing is clear. Her remarks in July don't reflect well on other death care professionals. We'd love to know — what's your opinion?