Tiedemann-Bevs Supporting Both Funeral Homes and Healthcare Workers
Before COVID-19, Tiedemann-Bevs Industries was best known as the leading distributor of casket textiles. Over 150 years, the company had built a stellar reputation for its high-quality, customized components including snap-in panels, pillows, and linings. 
Shifting gears
When the pandemic hit, however, the Richmond, Indiana company gained well-earned recognition for a totally different reason. Like several other Indiana corporations, Tiedemann-Bevs answered the governor's call for the production of scarce but badly-needed personal protective equipment (PPE). In their case, Tiedemann-Bevs put its sewing professionals' skills to use making isolation gowns for the state's healthcare workers.
"We're producing 1,000 gowns a week," CEO Bill Jones told the Pal Item in April. "We're hoping to allocate more resources to grow that number."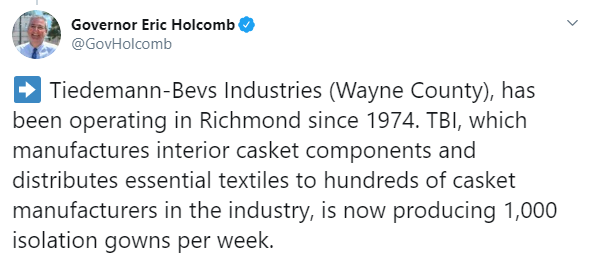 Three months later, even as states have begun to ease restrictions on public gatherings and work toward pre-COVID operations, demand for PPE continues. The number of reported coronavirus cases each day is still rising, increasing the need for PPE such as isolation gowns. For Jones, that means Tiedemann-Bevs will continue to produce gowns.
"Tiedemann-Bevs' plans are to continue supporting the State of Indiana and some other regional caregivers for PPE materials," Jones says. "I plan on doing this as long as necessary."   
Equipping two sets of heroes
In the meantime, though, demand for Tiedemann-Bevs' primary line of products remains steady. Deaths from COVID-19 have put unprecedented production pressures on all death care manufacturers — not to mention funeral home professionals. Jones has found himself balancing his time and resources to keep up with demand on both fronts.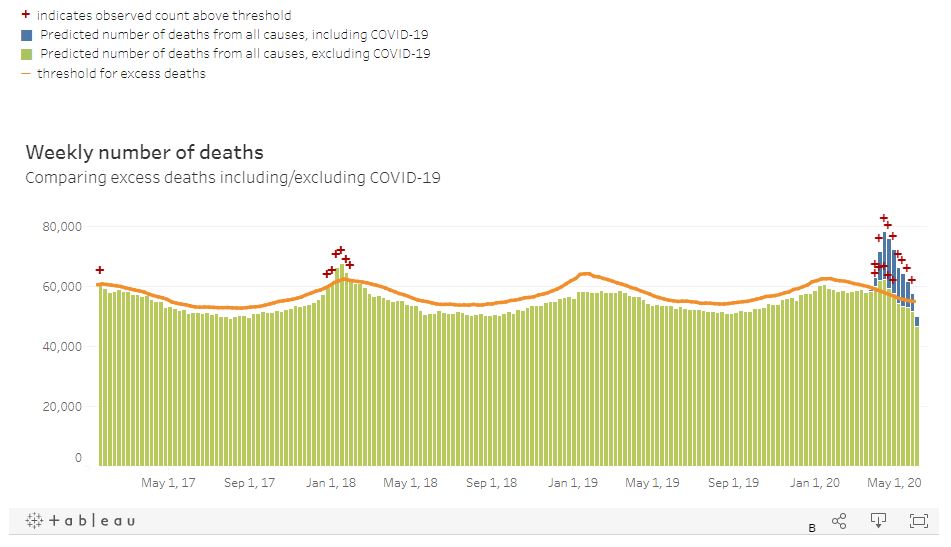 "It continues to be challenging for me to support the PPE demand as my company is extremely busy with our current customer base," he says.
Supporting both the death care profession and healthcare workers has given Jones and his team a unique perspective on the pandemic and its consequences.
"There are definitely challenges for health care workers and first responders getting proper PPE items," Jones says.  "Another in need are funeral homes. Let's not forget these unsung heroes.  I am looking at ways that Tiedemann-Bevs can be supportive to funeral homes as well."  
If you know of another death care manufacturer or professional who has gone above and beyond to serve the needs of others during the COVID-19 pandemic, we'd love to tell their story! Reach out to Connecting Directors at https://connectingdirectors.com/contact-us, @cdfuneralnews on Twitter, or on Facebook at @ConnectingDirectors.