Thumbies®: The Original, Authentic Fingerprint Keepsake Jewelry Artisans
---
Most people have heard the phrase "imitation is the sincerest form of flattery." You might not be as familiar with the second half of that quote, which is, " …that mediocrity can pay to greatness." That little-known addition, credited to Irish poet Oscar Wilde, speaks volumes. And when it comes to Thumbies®, the originators of fingerprint keepsake jewelry, it's a pretty apt statement.
Obviously, creating a brand new, yet instantly beloved, product usually leads to competition. Thumbies (then Meadow Hill) introduced their hand-cast fingerprint keepsake jewelry in 1998. It wasn't long before other companies recognized the power this kind of memorialization could have for grieving families and created their own lines. While these imitations pay homage to the original Thumbies concept, they're just not created equally — literally or figuratively.
Nothing really compares to Thumbies®
"We are the originators," says Eric Chmielowiec, Director of Sales and Business Development for Thumbies Keepsakes. "We're the leaders in production, design, and technology. But we've also become the 'Kleenex' of fingerprint keepsake jewelry. There are a lot of fingerprint jewelry producers who etch slugs of metal with clip art and refer to those as Thumbies."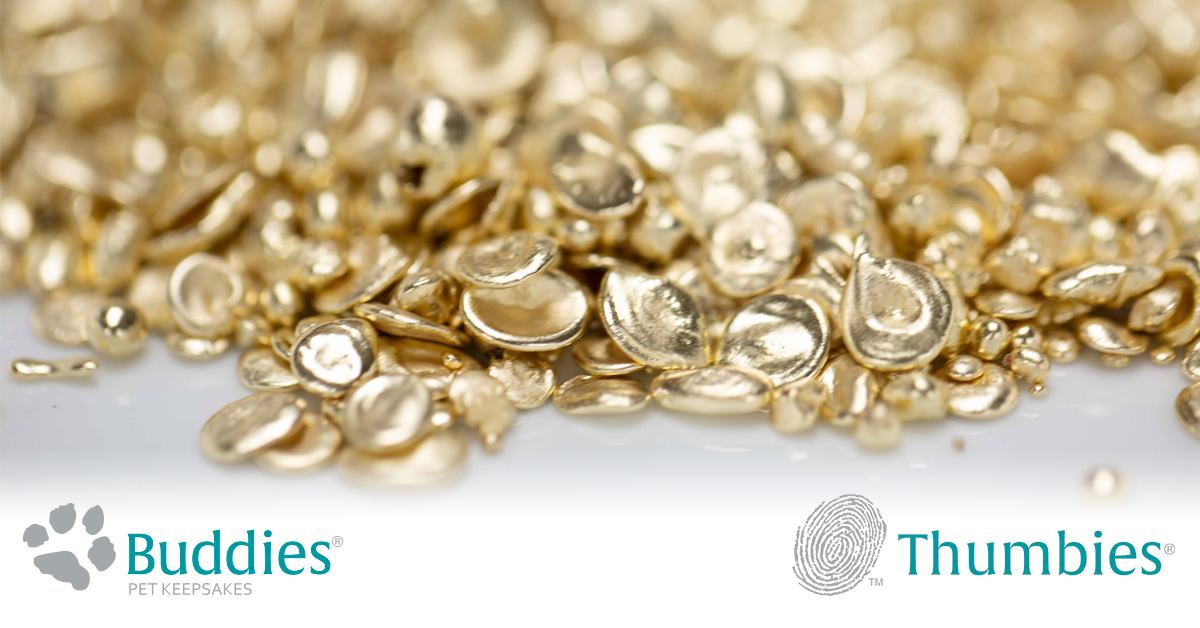 The traditional Thumbies process is completely different, and is a testament to the company's dedication to producing a high-quality, treasured keepsake. Once a biometric fingerprint is thoroughly examined by a trained professional, the area of maximum detail is preserved in wax and kiln-fired. Next, a craftsperson casts the print by injecting precious metals into the mold. Another set of skilled artisans and jewelers then shape, polish, accessorize, engrave, clean, and inspect the piece — all by hand.
"Our owners, Tom and Bret [Dougherty], are jewelers," adds Kelly Hulata, Vice President of Sales and Customer Service. "From being the sole manufacturer, to then purchasing the company in 2015, the Dougherty family has capitalized on the skills of local artisans and jewelers."
An understanding of death care
Thumbies® is a generational company, as Tom Dougherty's two sons, Bret and Ches, have both been instrumental to the company's success. The Doughertys complement a staff with over a hundred of years of experience in death care, including current and former licensed funeral directors, cemeterians, and bereavement specialists. 
This understanding of the funeral profession has led the team to make it easier for directors to offer Thumbies products to the families they serve. For example, Thumbies created a no-touch Snap App, (Thumbies® Snap™ available on Google and Apple) that allows funeral home staff to snap a biometrically sound image to preserve a fingerprint. Thumbies stores these prints in a secure, searchable vault so directors or families can access it for future orders. To date, Thumbies has captured and securely stored more than a million prints.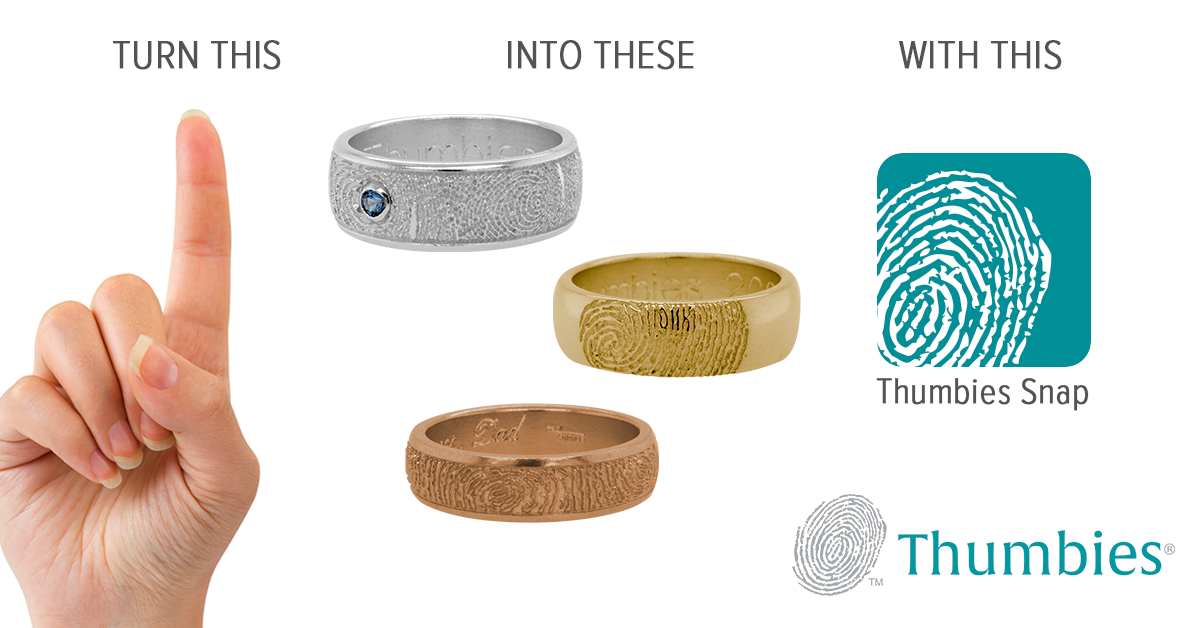 "For many people, it's two months, six months, or even a year later before they're ready to memorialize their loved ones," says Chmielowiec. Storing a print with Thumbies allows families to place an order whenever they're ready, offering ongoing opportunities for revenue for the funeral home.
Another feature directors and families appreciate is Thumbies' ability to create fully-customized designs.
"We take inspiration from the individual family to create a custom piece," says Hulata. "Our custom department is currently processing about 150 custom designs each month."
Support for you
Thumbies® works directly with its partners to deliver exactly what each family wants and ensure maximum revenue for the funeral home. The Thumbies network includes partnerships and distributorships throughout Canada, Mexico, Guam, Puerto Rico, the UK, and the Philippines. 
Thumbies supports its partners with a team of full-time staff of customer service professionals who are fully trained in all products and processes to answer virtually any question a partner of ours would have" says Hulata. "They are there to help when you need them, so your chances of going to voicemail are slim."
In addition to a full staff of customer service professionals, Thumbies offers Territory Account Managers to geographically support their partners. They hold responsibility for training, coaching, and all-around assisting their funeral homes in any way needed. This department employs a staff with over 50 years combined experience in the death care industry. From pre-arrangement initiatives through to time-of-need gentle assistance, their ability to assist partners is tremendous.
Partners can also leverage the services of Thumbies' full-service marketing team. Many partners, Chmielowiec explains, will request customized after-care mailings to remind families of their stored fingerprint and their opportunity to order Thumbies' keepsake pieces. Our marketing department can also assist in digital tools for our partners. 
Made in the USA
In addition to fingerprint jewelry, Thumbies can memorialize handwriting and voice messages in beautiful, unique keepsakes. They also offer a FastTouch™ service with 24-hour turnaround for rush orders like lapel pins for pallbearers. The company typically produces jewelry within five to seven days. Even with a lighter staff due to the current pandemic, Thumbies' delivery times have only seen a light increase in production times.
Thumbies produces each keepsake from its newly-expanded 8,000-square-foot facility in downtown Woodstock, Illinois. Working with the finest available raw materials, the casting and finishing processes for Thumbies keepsakes is 100% performed in the USA.
There's no fee to become a Thumbies® partner! To join forces with the originators of premier fingerprint keepsake jewelry, call 877-THUMBIES, email sales@thumbies.com, or complete a partnership form on the website.