5 Classic Comedies about Death and Mortality
Looking for a distraction in the form of some on-brand comic relief? Need an excuse to laugh at death? Try some classic comedies! For as long as we've been writing, painting, and acting out imaginary stories, we humans have used humor to confront the difficult parts of life. Hollywood, for its part, has handled death and dying in some poignant and hilarious—and sometimes hilariously inaccurate—ways. 
Below are five classic picks (in chronological order) for bittersweet comedies, mad capers, and piercing satires that delve into the lives of funeral directors, death-obsessed teens, and inept criminals. Each film trains a unique and amusing lens on death, dying, and the meaning of life itself. So grab some popcorn, curl up in your favorite chair, and take a break with one (or a few) of these flicks.
It's a Wonderful Life (1946)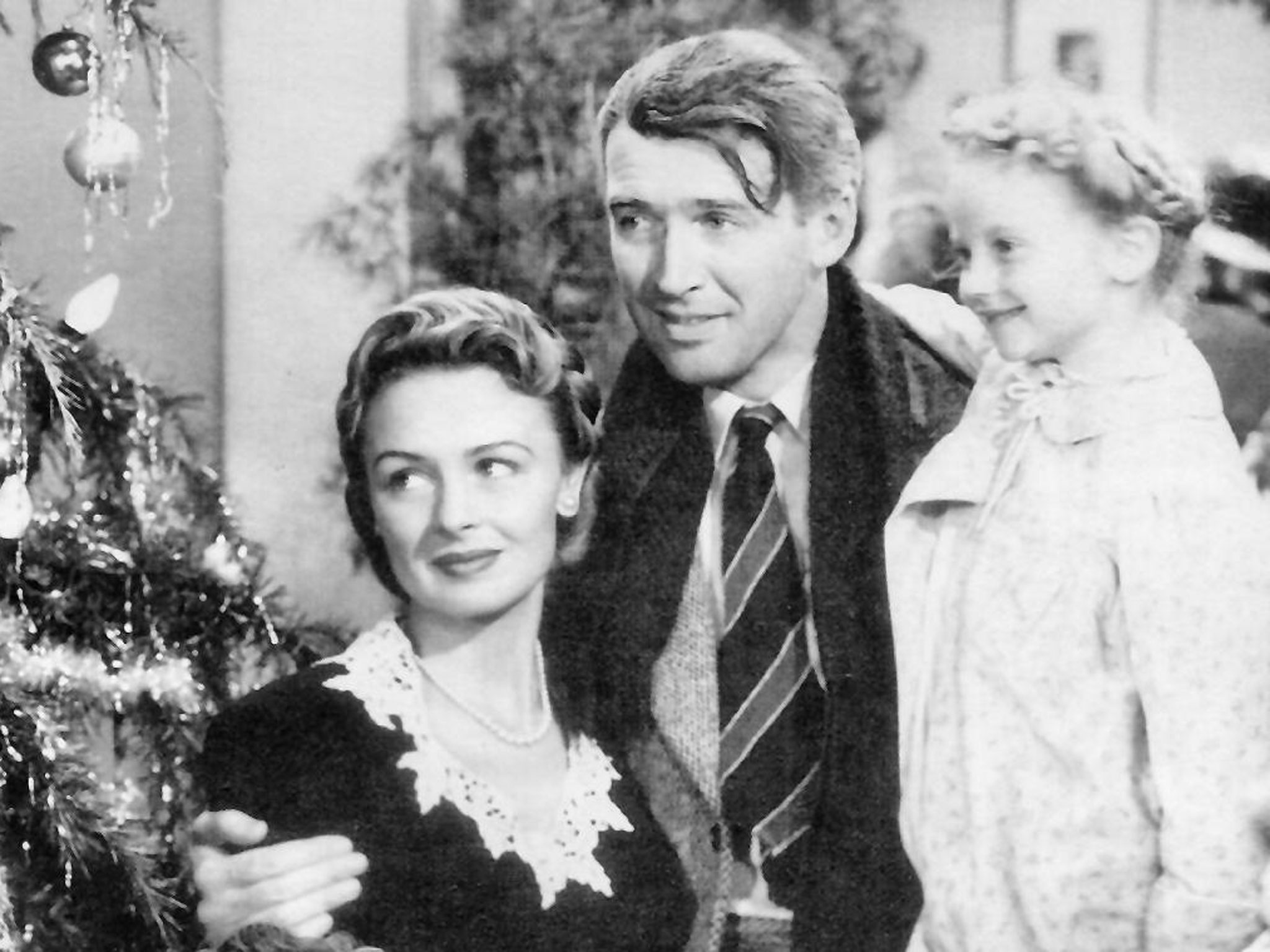 Beloved and practically mandatory holiday viewing, Frank Capra's It's A Wonderful Life remains a heartwarming classic about despair, gratitude, and second chances. 
When down-and-out businessman George Bailey decides to die by suicide on Christmas Eve, his guardian angel intervenes to show him his life matters. In a Christmas Carol-like series of flashbacks, Clarence the angel shows George the positive impact he had on others and the grim alternate universe in which he never existed. 
Frequently cited as one of the most inspirational films of all time, It's a Wonderful Life is a tender reminder that our actions matter more than we think and each life is meaningful, even when it doesn't feel that way.
The Loved One (1965)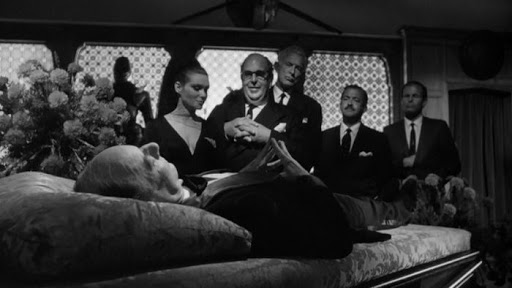 Based on Evelyn Waugh's satirical novel of the same name (inspired by the author's visit to Forest Lawn Memorial Park), The Loved One is a wry send-up of the American funeral industry. 
The film follows a young Brit as he travels to Los Angeles to bury his uncle, falling in love with a beautiful mortician in the process. Through his eyes, we experience a grotesque romp through the American way of death and Hollywood's excesses, writ large in the film's flamboyant aesthetic. 
Though in 2020 the film may not quite have "something to offend everyone," as the tagline promises, The Loved One still manages to entertain, disgust, and delight in unexpected ways.
Harold & Maude (1971)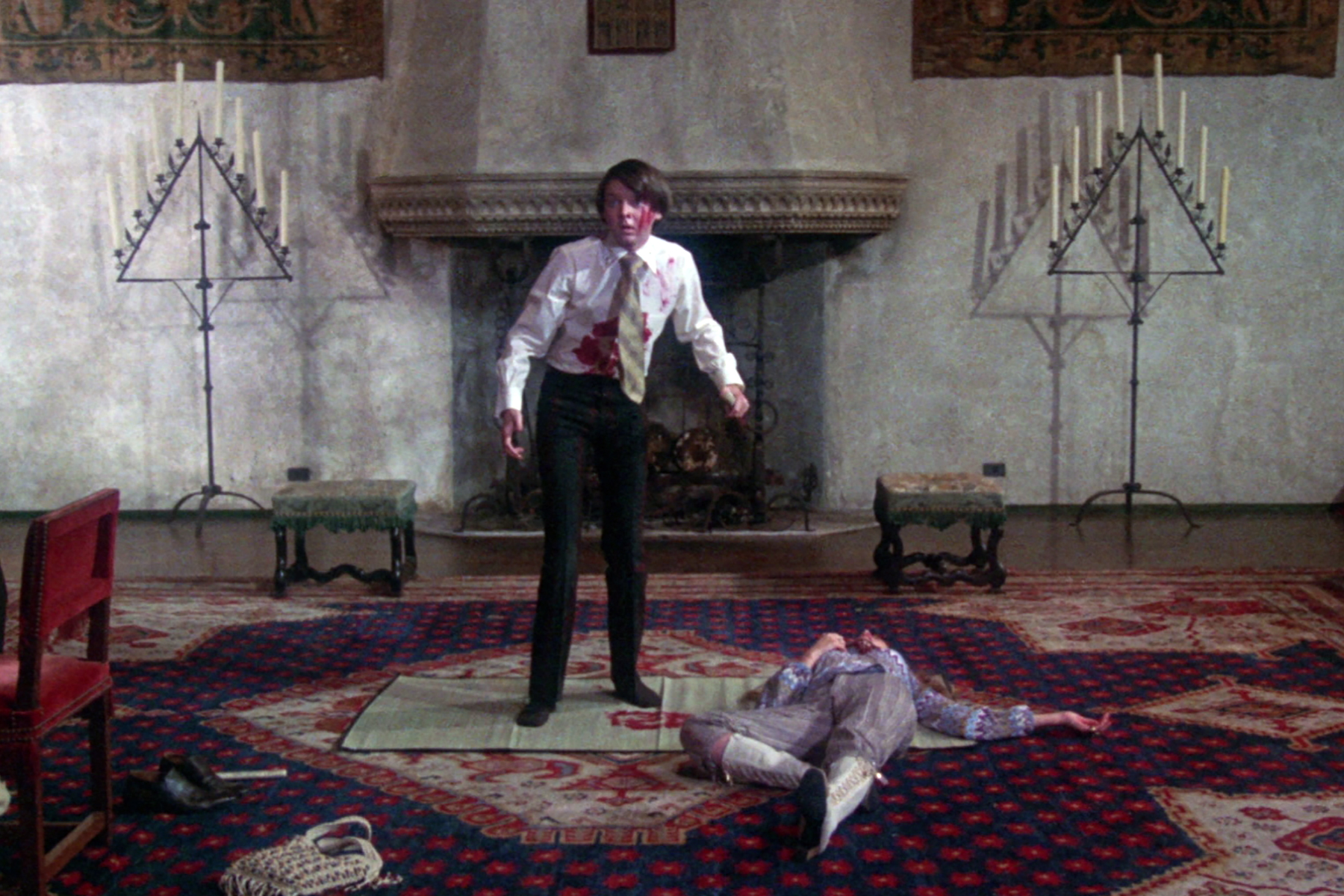 Can a dark exploration of a teen's obsession with death also be a heartwarming romance? The taboo-busting Harold & Maude proves that it's possible. This cult classic featuring a non-traditional affair between a troubled young man and an exuberant older woman consistently rates among film viewers' favorite romances. 
The story revolves around Harold, a nihilistic and aimless teen obsessed with staging his own death whose worldview flips upside down when he meets Maude, a sprightly, irrepressibly optimistic, and much older woman.
Through its portrait of an unconventional relationship, Harold & Maude makes us question our basic assumptions about relationships, happiness, and the meaning of life.
Monty Python's The Meaning of Life (1983)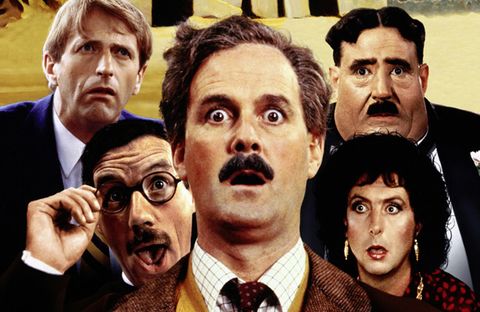 Featuring their characteristic wit and irreverent songs, Monty Python's The Meaning of Life answers philosophy's deepest question with a poignant meditation on humanity.
The last film to feature all six Pythons, this loosely themed collection of sketches leans darker than the more popular Holy Grail or Life of Brian, revealing not so much the meaning of life as the meaninglessness of death and the insignificance of human existence. In this film more than others, the Pythons' typical irreverence belies a brooding reflection on mortality and meaning. It even won the Grand Jury Prize at the Cannes Film Festival, a rare feat for a comedy. 
Weekend at Bernie's (1989)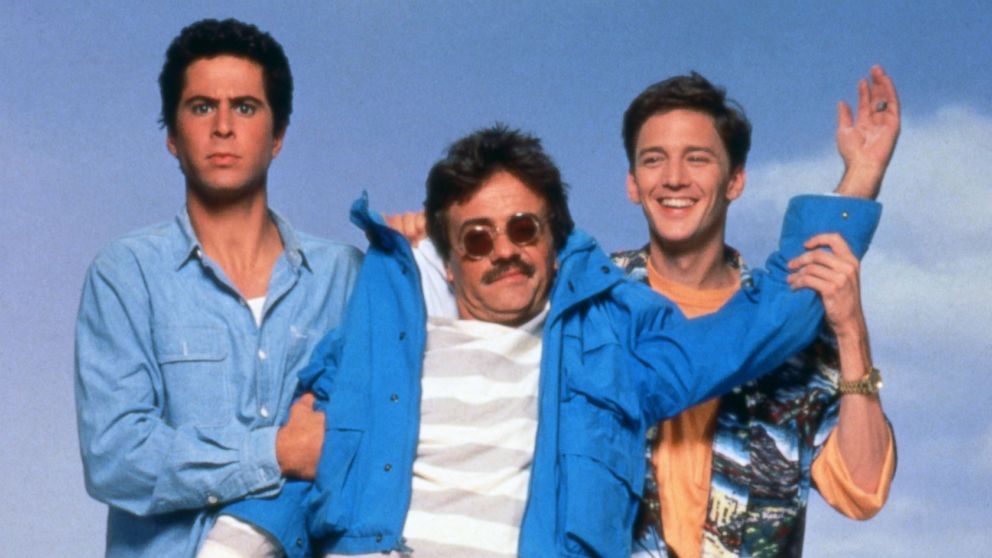 Funeral directors might find it difficult to suspend their disbelief as a days-old corpse seemingly exhibits no signs of decay. In this goofy, very 80s caper, two hapless co-workers get invited to their boss's posh beach house and stumble into the heart of an embezzlement scheme. When the boss winds up dead, the pair must spend a predictably zany weekend trying to maintain the pretense that he's still alive. The joke doesn't quite carry the film, but the physical comedy and old-school gags can be a welcome distraction from any real introspection. If you like ridiculous premises and slapstick-style bits, Weekend at Bernie's will certainly scratch that itch. Just don't think too hard about the logistics.