Undertaker 365: Chicagoland Funeral Director Gets Real With Facebook Series
Even though Jacob Vandenberg is a fourth-generation funeral director, it's clear he's not afraid to stray from tradition. He's breaking taboos, creating conversations, and venturing into areas where few funeral directors have gone before. Harnessing the power of social media and reality broadcasting, Jacob and Undertaker 365 are pulling back the curtain on what really happens when you die.
Taking it to Facebook
In a world where virtually nothing is truly off limits or behind the scenes, the processes and practices of the funeral industry are still largely undisclosed. Maybe it's a case of "we've always done it this way," or perhaps even "don't ask, don't tell." The problem, though, is that a lack of information often leads to inaccurate speculation and assumptions. Of this, Jacob Vandenberg is keenly aware.
"Funeral directors and the funeral business itself comes with a lot of stereotypes," Vandenberg says. "For some reason we have shortcomings when it comes to educating the people in our communities. We should be more comfortable having these conversations, and definitely more forthcoming. If our profession wants to stay relevant, we have to have these conversations."
This idea is the ethos behind Undertaker 365, a weekly Facebook video series Vandenberg launched in early March. (Click here to check it out and follow!) With each 10- to 30-minute episode, Vandenberg aims to "clear the misconceptions and provide accurate information through open dialogue."
Providing a platform
In his first video, Vandenberg discusses his role as President of Vandenberg Funeral Home, which he assumed in 2015. His great-grandfather opened the business in 1937, and today there are two locations in the Chicagoland area: Tinley Park and Mokena, Illinois.
"We're a small operation," Vandenberg shares. "I'm president, my brother is general manager, and my father is still on staff, even though he's semi-retired. We have a small staff, but in the grand scope of things, we still serve a significant amount of families per year."
Small or not, Vandenberg hopes that Undertaker 365 will help his operation make a big impact. He believes that sharing videos on social media provides a platform for people who have questions but don't know who, or how, to ask. 
"We all experience death or grief in some capacity — as a child, in midlife, or when we're older," Vandenberg says. "I think about how people go through their high school and college years and find the love of their life. All that time they're planning and talking about their upcoming wedding even though it's years away. Why aren't we having the same talks about death and funerals?"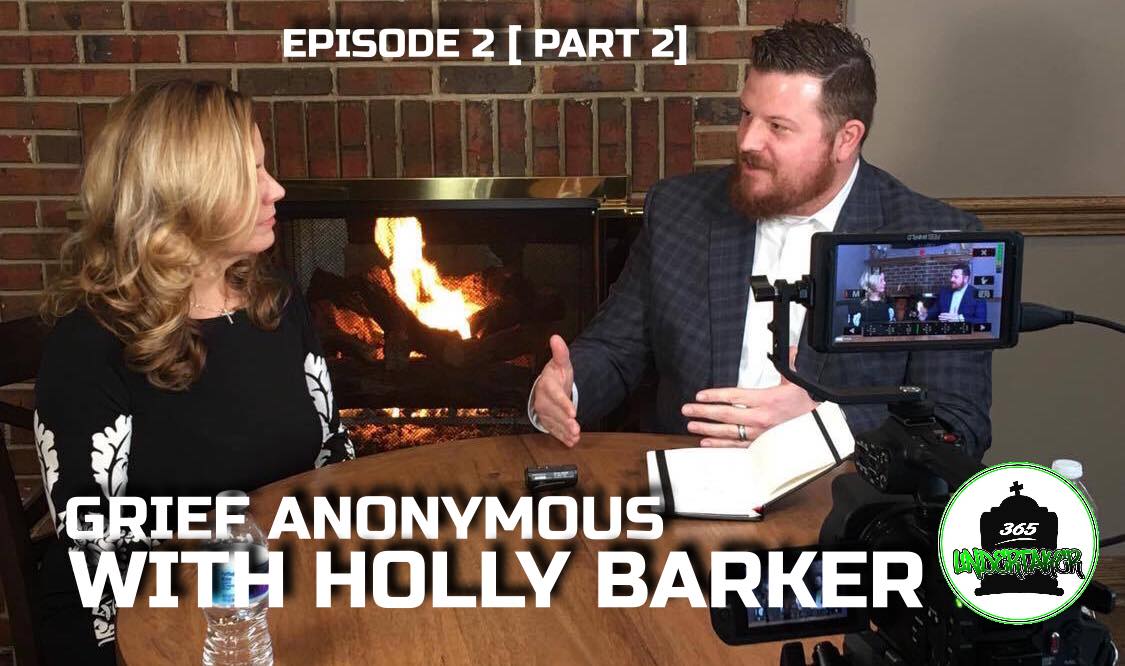 Although Vandenberg hosts the Undertaker 365 episodes, he's inviting guests from all over the industry to participate. In Episode Two, for example, Vandenberg interviewed Holly Barker, President and Founder of the Grief Resource Network. The show discussed the various resources available for people in grief. Barker also shared information about the Grief Anonymous organization, which she modeled on the Alcoholics Anonymous program. 
"There are so many experts in the funeral industry," Vandenberg says. "I want to pick their brains. Undertaker 365 will be a consolidated go-to place for anything having to do with the topic of afterlife." 
The reality of the funeral business
To produce top-quality, engaging episodes of Undertaker 365, Vandenberg enlisted professional assistance. The program's director/videographer is Mark Rashid, who produces Southland TV, the largest video magazine in the southern suburbs of Chicago. Vandenberg's brother Josh serves as Undertaker 365's executive producer.
Together, the trio are already working on their next big production: a reality series. The show follows Jacob Vandenberg as he goes about his day as a funeral director … and mayor. Vandenberg was elected mayor of the Village of Tinley Park, Illinois in 2017.
"I know there is a large majority of the community that has no idea what we do on a daily basis," Vandenberg says. "Many people think we just sit around all day and have our hand out for a check. I can assure you we don't do that, and 99.9% of the people in the funeral industry don't do that either."
Vandenberg plans to keep the show lighthearted, yet still respectful and authentic.
"We'll just have fun with it," Vandenberg says. "We need a little brevity. We want our community to realize we're human. When we leave the funeral home we engage in our own lives, but we drop all of that when a family needs us. I also want people to realize that we work our rear ends off."
The as-yet-unnamed series will debut on YouTube, but Vandenberg isn't ruling out the possibility of a larger venue.
"You can't underestimate the power of social media," he says. "If things go as planned, the show could be picked up. People want to see these kinds of issues."
Undertaker 365 walks the line
Vandenberg believes more funeral homes should embrace creative ways to stay relevant in their community. He also believes in honoring the traditions of the three generations who preceded him in the family business. 
"It's a fine line we walk here," Vandenberg admits. "We still live in a traditional, conservative community. But we have to walk that line, and stay current with the times. I've seen the creativity of people when it comes to celebrations [of life]. We have to embrace that, even if it's not what we're used to."
Vandenberg has a few other innovative ideas, including a forum for funeral industry product reviews. 
"Think of it as a 'Ryan's World' for funeral products," Vandenberg says. Ryan is a seven-year-old YouTube phenomenon who has reviewed new toys since age three. Each video garners billions of views.
"There are so many product lines in the funeral industry," Vandenberg continues. "Cool idea after cool idea. But there's really not a product review forum — a specific place where real-life people can leave reviews. We all have these products. Why not put them in a real-world environment where they can be tested and reviewed?"