Side Gigs Provide Stress Relief For Funeral Directors
The job of a funeral director involves long hours, emotionally draining interactions, and endlessly shifting schedules. They serve their clients at some of the most difficult times in their lives. Amid all this, having a second job seems masochistic. But some funeral directors find stress relief and joy in side gigs. 
Send in the clowns
Although the job of a clown feels worlds apart from that of a mortician, Curt Lind, owner of Lind Funeral Home and professional clown, says the skillsets required for his two professions have more than a few similarities. "You make people feel good in both situations," he told the Alexandria Echo Press in a 2016 interview. 
Comforting the bereaved involves many of the same social skills that benefit a good clown. In both cases, making people happy is at the heart of the work. "I like to bring joy to people," commented Lind. As a funeral director, his empathetic manner helps him comfort bereaved families navigating a painful time. When he suits up as Cubby the Clown, he gets to join families in celebrating some of their happiest moments.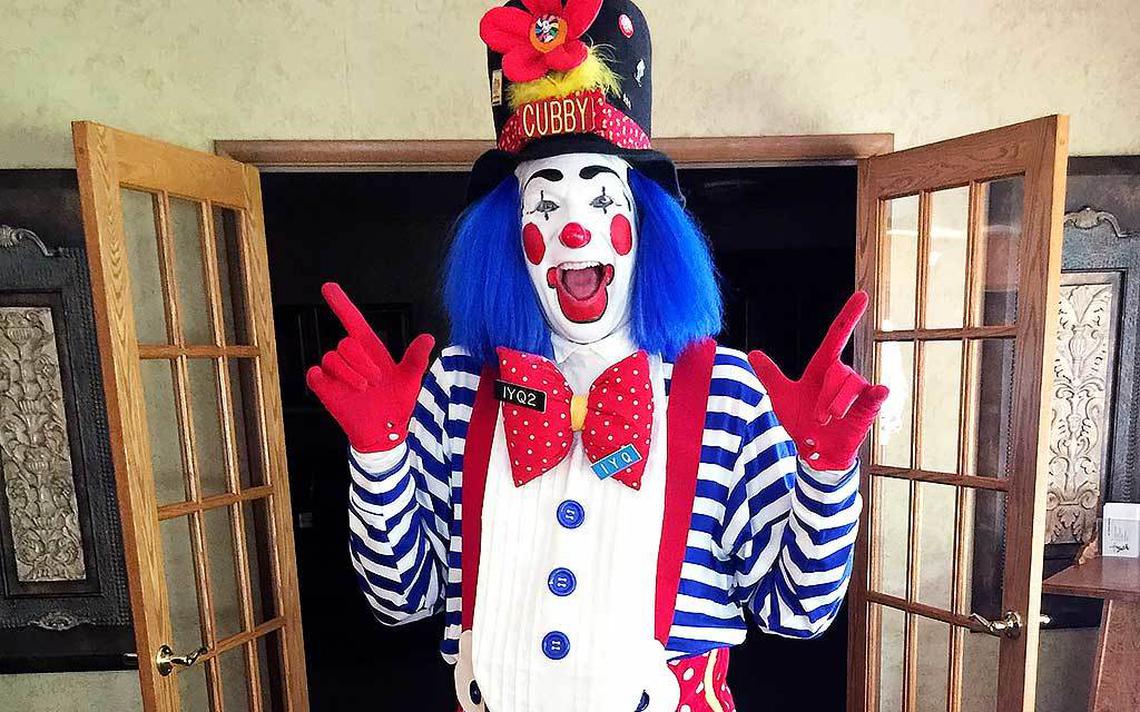 The similarities between the two jobs don't end with Lind's interpersonal skills: the make-up techniques he's perfected as a clown come in handy when he's applying make-up to the deceased for viewings.
After the hour and a half it takes to get into full costume, Lind feels transformed. "You are truly not a human when you put on the costume and makeup," he says. As he inhabits Cubby, day-to-day stresses fade into the background. 
The grin reaper
Frank Perman also loves making people laugh. The funeral director and stand-up comic found his voice when the local library asked him to participate in a fundraiser event. Though he didn't think himself very funny at first, Perman started to gain a following for his groan-inducing puns and deadpan performance. 
Because of his up-close experience with grief, his side gig act radiates empathy and a rare sincerity. 
Perman incorporates humor into his day job, too: he often cracks jokes in his Monday Mortuary Moment, a light-hearted weekly post on the funeral home's Facebook page.
Musical morticians
Not all morticians drawn to performing arts choose the lighter side. Dallas-area funeral director duo Eve Walding and Paragraph Taylor moonlight as ManifestiV, an industrial band whose dark dance music is laced with lo-fi guitar and eerie electric vibraphone.
Frontman Taylor also sings in a Marilyn Manson tribute band and plays drums and guitar in several others.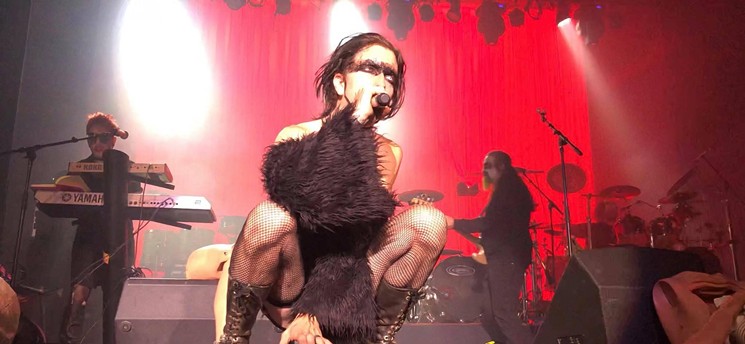 Although the music he plays is dark, Taylor, with help from his wife Eve, leads a meticulously scheduled, health-oriented lifestyle. At home, he maintains a strict diet, refrains from alcohol or nicotine, and practices yoga and meditation. Performing in the guise of heavy metal artists, Taylor says, allows him to acknowledge the darkness in his own past and appreciate how far he's come in his own journey. "The only way to conquer darkness is to embrace it."
Rising above
For those seeking even more adventurous outlets, the sky's the limit.
Ohio funeral director Richard Traunero always dreamed of flying. In 1991, encouragement from his father-in-law prompted him to get his pilot's license and fulfill his lifelong goal. Since then, Traunero has taken an active role of the Flying Funeral Directors Association, a shrinking group of funeral directors who are also pilots. A few times a month, he volunteers with organizations that provide free medical air transport for patients in need and air transportation for rescue pets.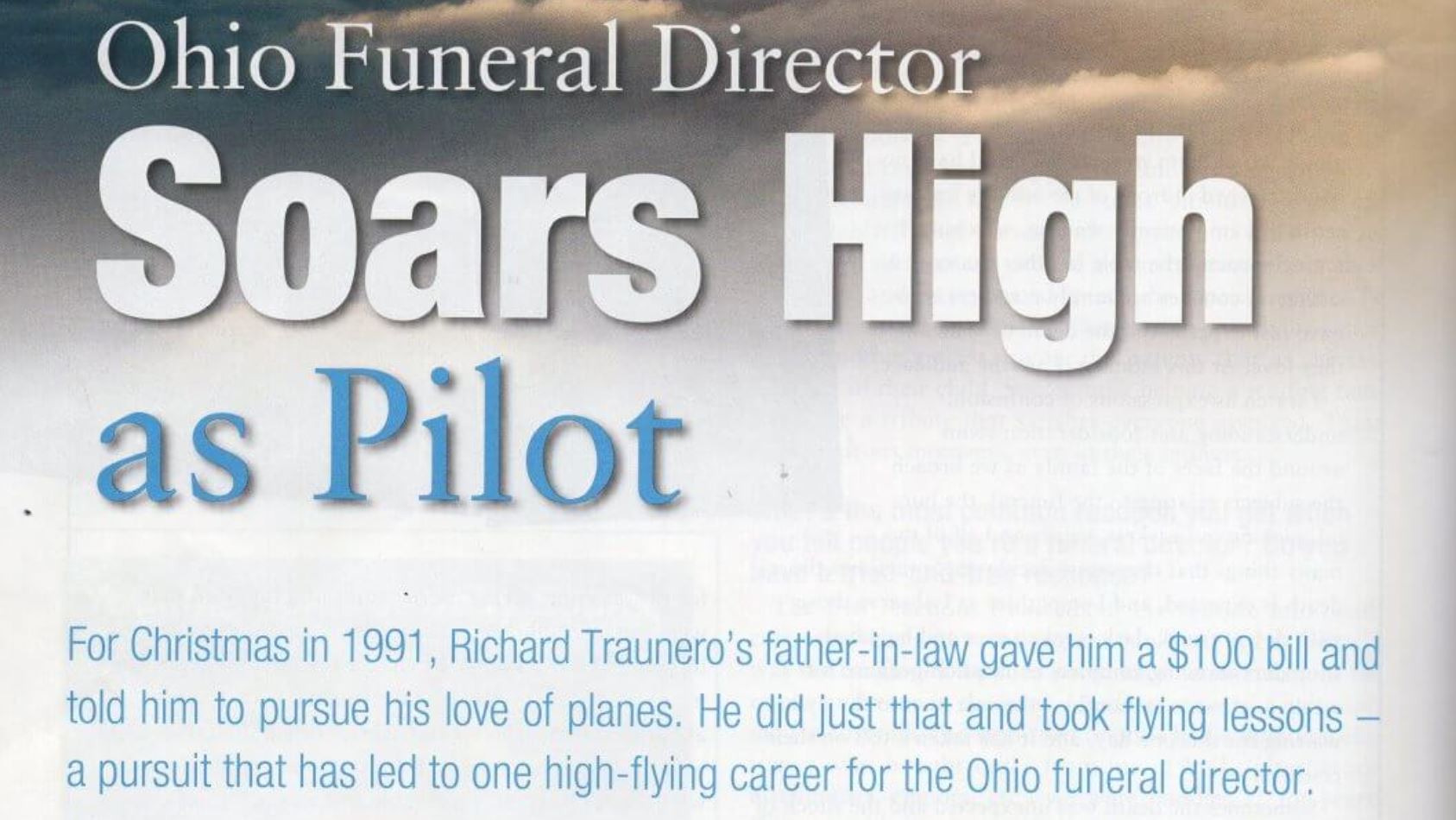 Despite spending much of his flying time helping others, Traunero says his plane also provides a much-needed breather from his stressful job. "Sometimes you just need to get away and leave everything on the ground."
Whatever the industry, it seems that funeral directors feel drawn to professions that let them continue helping others. Their side gigs help them escape the stresses of the funeral home and let them explore their creativity and skills in new and exciting ways.