Austin-based Eterneva Raises $1.2 million to Expand Ashes-into-Diamonds Service
The classic question "who are you wearing?" may take on new meaning as the resurgent trend of mourning jewelry makes its way into the mainstream. A new start-up that turns cremated ashes to man-made diamonds promises to turn memorializing a loved one into a "magical experience," letting you wear and display a beautiful, one-of-a-kind reminder of your family member, friend, or pet. Although making jewelry from human remains has existed in various forms for hundreds of years, innovative technology now makes it possible to create high-quality diamonds from human cremains in just a few months. Eterneva promises a highly personalized process, one where the loved one has the opportunity to observe and stay involved throughout the 8-month procedure. 
Founded in late 2017, the Austin-based company just raised $1.2 million in funding in anticipation of ramping up its operations. This points to heightened interest in death care from venture capitalists who see the $20-billion industry as "ripe for disruption," though some, uncomfortable with the surrender to physical decay that death implies, are eager for a more palatable rebrand like "eternity management." Eterneva's founders promise "a human-centric brand vision" that includes interactive videos, hand-written letters, and a courier service that hand-delivers the diamond once it's ready. According to co-founder Adelle Archer, the company's vision is to provide "better options to eternalize loved ones" and change the way society responds to grief. Investor Brett A. Hurt, remembering the limited options available to him when his parents died, commends Eterneva's mission to create a memorable and personalized product.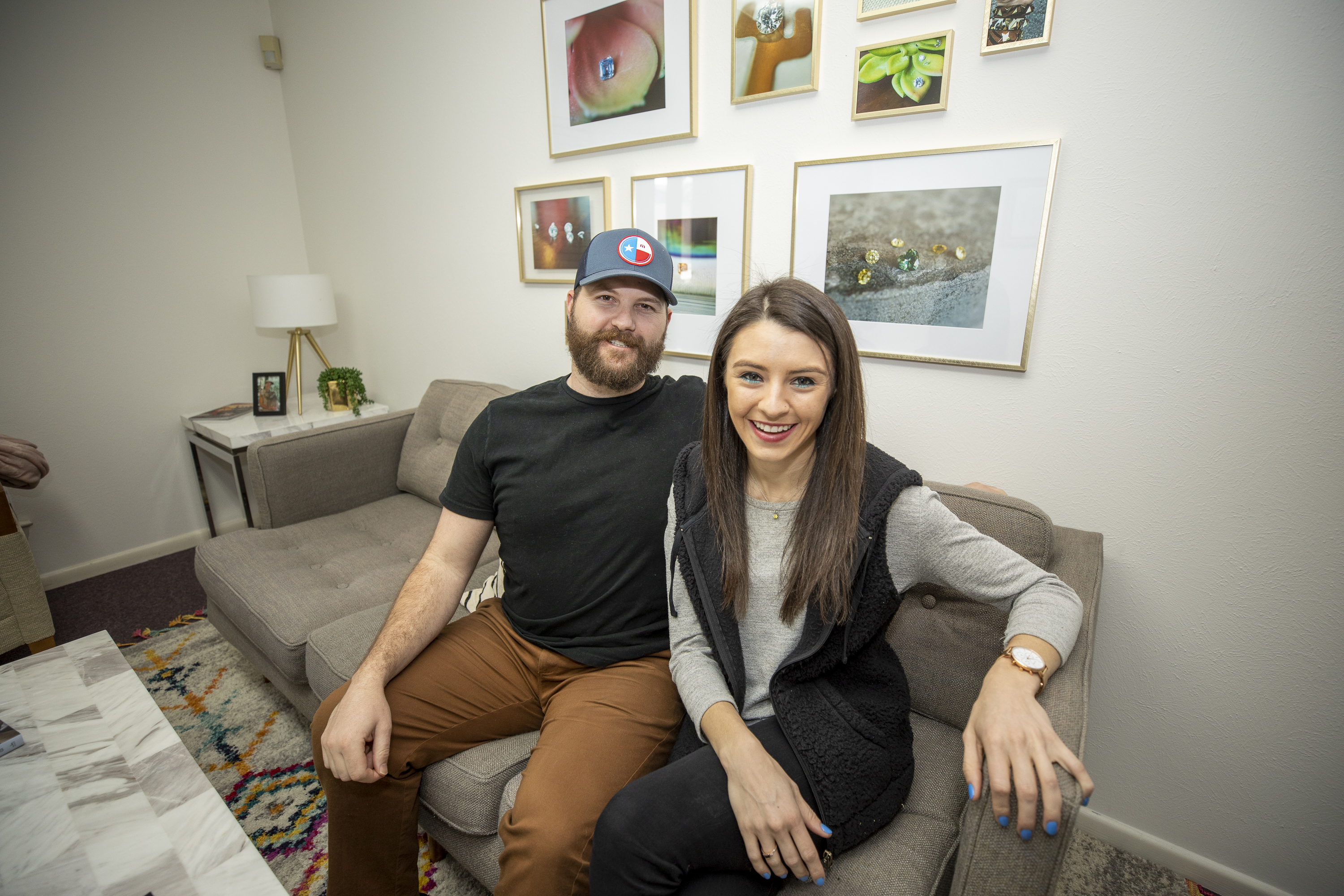 Other companies have jumped into the cremation diamonds game, including Heart in Diamond and LifeGem, each promising an "everlasting connection" with loved ones. LifeGem also creates diamonds using carbon extracted from locks of hair.
Jewelry memorializing the dead has existed since at least the Middle Ages, but the Victorians brought it forcefully into the public consciousness after Queen Victoria, heartbroken after Prince Albert's death, prolonged her mourning period for the rest of her life. Her subjects followed suit, fetishizing bereavement and reviving a slew of ostentatious mourning rituals. Their new symbols of grief included heavy black mourning garments and jewelry made using the deceased's hair. In the U.S., hair jewelry became such an art that women often made wreaths using hair from multiple family members, dead and alive, as sentimental family heirlooms. 
As the death care industry undergoes a transformation, investors see it as a valuable growing market. Eterneva co-founder Garrett Ozar, claiming the current options offer "no soulful solutions," sees cremation diamonds as an aesthetically pleasing and portable way to keep loved ones close and leave an exquisite, lasting legacy. With Silicon Valley's penchant for defying physical death, it's no surprise that venture capitalists find this method of spectacularly disguising death attractive. Eterneva's service costs anywhere from $2,500 to upwards of $20,000 and offers a range of diamond sizes, cuts, and colors. Similar to Better Place Forests, a start-up that offers interment of cremains in protected conservation forests, Eterneva works with already cremated remains, avoiding the legal and practical concerns related to b0m 2dy disposition. These companies, while not innovating in the field of disposition, offer interesting and unique methods of displaying and memorializing human remains which, by way of alluring euphemisms, may help Americans process and discuss death with more frankness and authenticity.
Article by Connecting Directors contributor Diana Eliza Ionescu