$20 Million Class Action Ruling for "Obit Piracy" in Canada Puts U.S. Companies at Risk
This month, a class action lawsuit ruled against Afterlife Network Inc. for "obituary piracy." The $20 million ruling goes against the Canadian obituary website accused of posting the obits and images of deceased individuals without the permission of families with the intention to sell paid advertisements.
"Anybody else in the future who copies an obituary and puts it on a website ought to expect that a claim could be brought against them," warned Erin Best, the civil litigator based in St. John's, N.L who took on the Afterlife case.
The obituary piracy epic began when Raylene Manning-Puddister googled her deceased 22-year-old son's name and was shocked to find the obituary she wrote and the image she took on Afterlife, a website she did not give permission to publish the information.
"His obituary was literally word for word. The same pictures. There wasn't even any change in what I wrote myself," explained Manning-Puddister.
Afterlife had placed paid advertisements for keepsakes and flowers, next to the obituary, image, and a poem Manning-Puddister had written for her son.
"It was like someone had ripped my chest out again. I felt like I'd literally gotten kicked in the stomach," she said. "Who in the world would do something so horrific to take advantage of bereaved parents, of people that lost their parents?"
Soon after, Manning-Puddister appeared on CBC's St. John's Morning Show with her tragic story. The show brought on attorney Erin Best to weigh in on the subject. Best decided to take on the case and once she announced she was filing a suit, she was contacted by an onslought of people who had been affected by the insensitive and emotionally damaging actions of Afterlife. The lawsuit was originally filed by Best in a Federal Court in Ottawa on behalf of client Dawn Thomson, another person shocked to find her father's obituary on Afterlife.
In the end, Federal Court Judge Catherine Kane ruled that Afterlife had infringed on copyrights by lifting the obituaries and photos of the deceased from other websites like funeral homes and churches.
The ruling awarded $10 million in statutory damages and $10 million in aggravated damages. Afterlife appears to now be defunct and it is not clear if any of the plaintiffs will see any money.
Kane declared the business practices of Afterlife Network Inc. "high-handed, reprehensible and … a marked departure from standards of decency."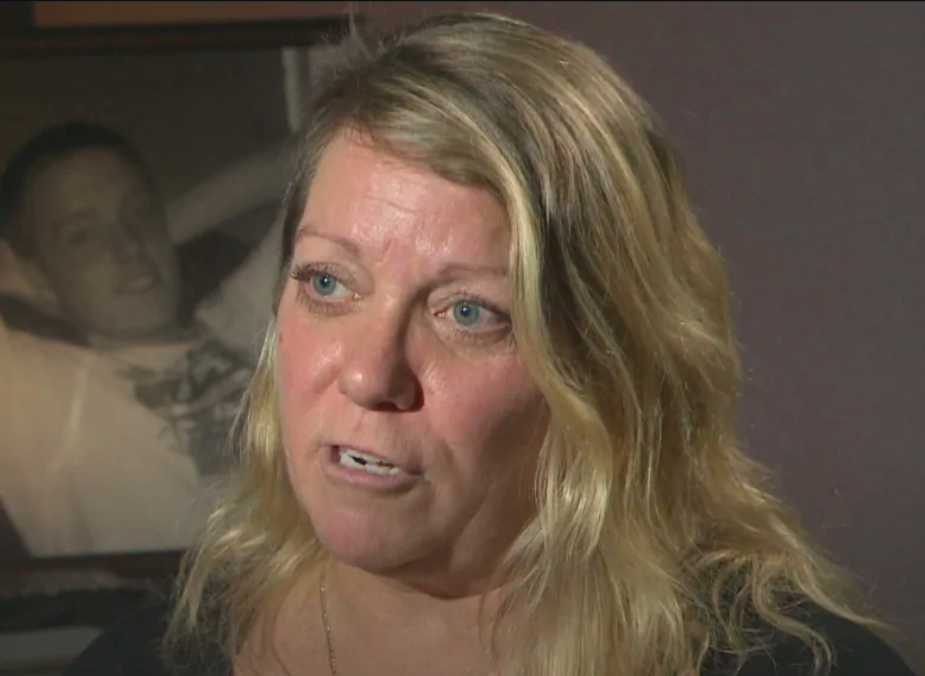 What does this mean for U.S. companies?
Although sites like Legacy.com, and Tributes.com (owned by Legacy) have paid ads on their sites, their business model is different from Afterlife and does not violate copyright laws. Rather than freely scraping from funeral home and church websites, Legacy has partnered with individual funeral homes over the last two decades creating a shared platform to view obituaries. They have successfully built a foundation for their business rooted in partnerships, much different than Afterlife's pirate-like growth strategy.
Although Legacy.com complies with copyright laws, in the screenshot below, you can feel the ethical discomfort of a business model in which websites pair obituaries with paid advertisements.
We recently speculated about the future of Facebook's Memorialized pages and the possibility of Facebook sourcing obits from 3rd party websites like AfterLife or Legacy to automatically fill in obituaries. This lawsuit, even though it's in Canada, sets a precedent for potential similar suits in the U.S. and makes it highly unlikely that Facebook will go this route for automated personalization of Memorial Pages.
Because funeral home websites are typically the source of these 3rd part obit aggregates, this ruling doesn't have a huge impact on those businesses. It does, though, highlight the importance of clear communication and consent from families to post obituaries and images on to the wild west of the internet.