Amy Cunningham Shares 7 Ways to Better Serve Your Families Who Shop at Whole Foods
Amy Cunningham is a sought-after New York City funeral director and icon of innovation in the eco-friendly funeral space seen by the media as an industry-insider able to communicate well with the curious public. She has been referenced three times in the New York Times for her progressive funeral care, profiled by The New Yorker magazine for her workshops on historic letters of condolence, and Women's Health magazine dubbed her the "Death Ritual Disruptor" for her work designing mixed-faith and secular funeral services that create a positive experience for every family member.
Amy is the owner of  Fitting Tribute Funerals, a celebrant, green burial advocate, and home funeral guide. She actively shares her knowledge and experiences on her blog TheInspiredFuneral.com which is co-edited with Seattle funeral celebrant Kateyanne Unullisi.
Below, Amy explains the components of the Holistic Death Movement and reveals how we can learn from it to better serve families.
Amy Cunningham on the Holistic Death Movement
As someone who spent 30 years writing for city and women's magazines and then worked at a vast multi-faith religion website prior to my enrollment in mortuary school at age 54, I understand consumer trends and the spiritual needs of American families. Baby boomers have largely won greater authenticity in their food, cleaning products, building supplies, and home décor. So now as they age, this once holistic fringe united in its distain for the "phony," has ballooned into a vocal movement for earth-friendlier, individualized end-of-life services and styles of disposition. This call for wellness even as death draws near is inspired by greater climate-change awareness, more holistic attention to our physical and mental health and more indiosyncratic spiritual beliefs with families intermarrying and mixing it up.
As a wife, mother, and chief consumer product decision maker (sorry Steve but it's true), I've built my funeral service around what I myself might select at the time of any family death: hands-on, comforting, potentially transformative experiences (some of them harkening back to traditional rituals 200 years old). As the sub-set of holistic, do-it-themselves customers becomes larger and more dominant, I believe that the funeral directors who listen and are open to embracing a wider menu of options will be the ones that transcend this new age.
Specific components of the holistic death movement might include: 1. Advanced funeral planning conversations in Death Cafes, death festivals, and "Death over Dinner" events often including young people in their twenties who've never been in on the conversation before; 2. the desire for family management of the bathing, grooming, dressing, even casketing of the dead or filing of the death certificate in states that allow it; 3. funeral observance with the deceased person's body placed in state or honor in the residence for several hours or days after the death; 3. perhaps decorating a pine box or alternative container with water-based paint, copies of family photos, and love letters prior to burial or cremation; 4. greener burials sometimes in rural cemeteries with requests to carry the casket or fill up the grave with soil as a family; 5. witnessed cremations at crematories that allow families to watch the casket's entry into the chamber or retort.
The motto seems to be: Do more, see more, feel more, keep it real. Included is the polite request for the funeral director to get the hell out of the way. These families wish to risk more emotionally and physically (which is where conventional–older, male– funeral directors begin to flip out).
But have faith! Funeral directors can satisfy these new families by offering biodegradable products and helping them design meaningful funerals without the old trappings of formaldehyde embalming, stiff funeral home chapel viewings, metal caskets and burial vaults. These families may even return older funeral directors to the feelings they had when they first savored the beauty of the funeral business. If you're a part of a multi-generational firm, these hands-on services—particularly the funeral in the family residence– might be reminiscent of the funerals your great-grandfather or grandfather gladly supported.
How can the average funeral director get in on the action and not miss the boat? Below are 7 actions that any funeral director can take to better serve and understand the families that desire a holistic approach.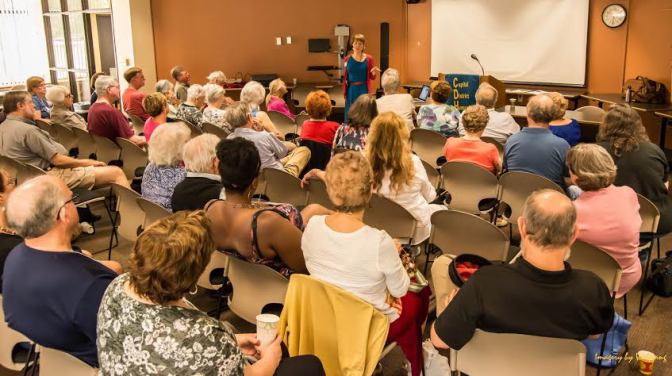 1. Perfect and embellish your transfer from place of death
Conceive of your transfer as a celebrant would, then become the firm in town that manages the best, most hopeful, transparent and ceremonial transfers from the place of death. Get a nice cot cover, give the family time, guide family members through a shrouding ceremony at the bedside. Pull up on your phone the right music for the departure. Move slowly and keep your van in great shape so the family can accompany you and the stretcher the whole way if they care to.
2. Offer eco-friendly products
Silk, cotton and linen shrouds are a new staple for the holistic customer. And it won't kill your relationship with your casket vendor to request some eco-friendlier models in the showroom. While cremation itself does not qualify as an earth-friendly process, provide scattering tubes and burial vessels for cremated remains that are biodegradeable. All the embalming fluid suppliers offer HCHO-free formulas these days. Try them, note the differences, and be ready to use them if a holistic family requests a full visitation after a significant delay. But be prepared, many holistic families will stand firm on facial features set for a family view with no embalming (if there's any post-deathbed viewing at all). Hard as this is for you to believe, they want to see what death looks like. They want a natural body. Their aesthetic tastes will insist upon that. Hardset on old policies? Loving your vault company? Thinking that the 20-guage steel caskets are good for business? Okay, God bless you. Your funeral home won't last another fifteen years.
3. Hire women.
Hire women, pay them well, and put them out front. Women intuitively know the needs of modern families and families relate well to them.
4. Work up the necessary liability waivers
If legal documents (holding your firm harmless) help you feel more secure with the holistic family that wants to do and see more, get those waivers together. You may well need liability waivers for home funerals, family pall bearing, shoveling, family viewing of unembalmed body, if you don't have them already.
5. Connect with local clergy
Reconnect with nearby houses of worship—both the traditional variety and the secular humanistic sorts too—and listen to what they're doing and seeing at funerals. Strengthen that important bond. Members of the clergy want to help holistic families craft beautifully authentic end-of-life services. The younger ones just out of seminary in particular know that new kinds of end-of-life rituals are coming on strong. They all miss seeing full caskets in the sanctuary and find direct cremations a tad depressing.
These sites are beautiful resources. And your competitors may already be listed.
7. Check out your local Whole Foods
Go to your local Whole Foods or health food store, and stand in the long line for twenty minutes to buy an organic apple some Sunday. You'll see the customer of your future and start eating better too.