Scottish Government Taking Giant Steps to Combat "Funeral Poverty"
What happens when final expenses are more than loved ones can afford? In the United States, there are few options for funeral financial assistance. State-sponsored programs are few and far between, and although most county governments still offer indigent burials or cremations, some counties are turning to body donations and other cost-saving alternatives to counteract rising requests. Of course, the federal government helps out with its $255 lump-sum death payment benefit for deceased Social Security recipients.
Things are a little different in the United Kingdom. In 1987, UK's Parliament established the "Social Fund" to provide qualifying families with a variable monetary "contribution toward the cost of a simple, low-cost respectful funeral" plus up to £700 (about $900) for additional expenses like coffins, church fees and flowers. The Social Fund, controlled by the UK's Work and Pensions Committee, replaced previous death benefits of a £30 cash grant and an uncapped single payment to supplement funeral costs not covered by the estate or family contributions.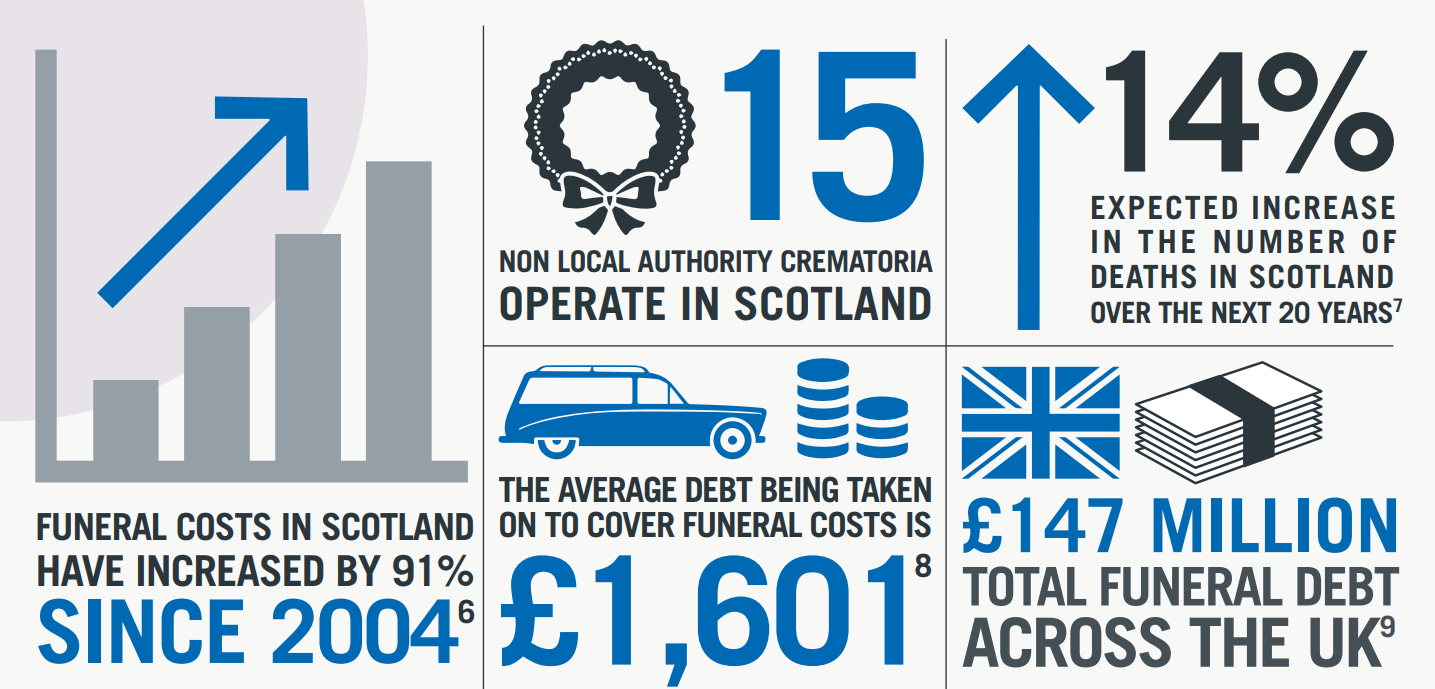 Ten points and 100 pages
In the 2016-17 fiscal year, the Social Fund made 27,000 payments averaging around £1,427 (about $1862), which the UK recognized in April 2018 is "less than 35% of the estimated average cost of a funeral." On top of that, only 61% of applicants qualified to receive this assistance.
In 2016, Scotland authorities took the matter into their own hands, establishing the Scotland Act to move control of funeral benefit payments for Scottish citizens under the control of the Scottish Parliament. The result is a new and improved program that aims to increase eligibility for assistance by 40%.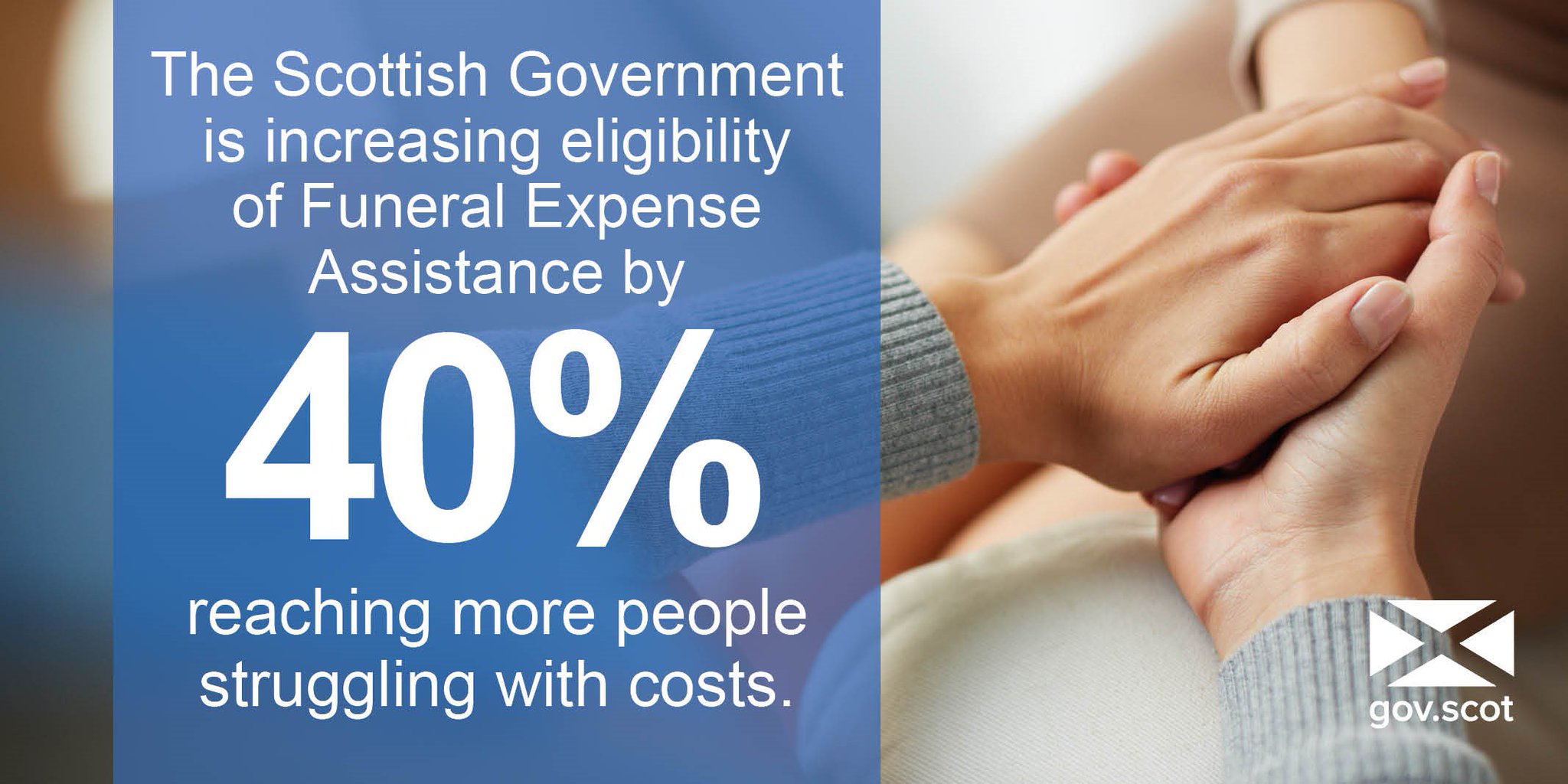 Dubbed simply "Funeral Expense Assistance," Scotland's benefit is part of a comprehensive 10-point government plan to attack the widespread problem of "funeral poverty," or the growing inability of families to afford final expenses. The Scottish government's 21-page Funeral Costs Plan details these actions, which range from the establishment of the Funeral Expense Assistance benefit by the summer of 2019 to regulation of pre-paid funerals to offering advice on available loans and savings plans. A "Death and Bereavement Hub" informational website has already been established.
Cost controls
Action Two of the plan, "We will publish guidance on funeral costs by December 2018," is well on its way to finalization. A recently-released 79-page "Draft Guidance on Funeral Costs" document presents the findings of a four-month public consultation in which subjects answered 22 questions regarding the government's proposal for fighting funeral poverty. The main findings included a need for a "clear glossary of terms" to encourage consistency in the funeral industry, mandatory display of pricing on the websites of funeral directors and crematoriums, and transparency in cremation charges and point-of-sale funeral pricing. There's even a recommendation to encourage authorities to accommodate families who do not want to use the services of a funeral director.

As we've recently reported here on Connecting Directors, the funeral industry in the United Kingdom has been under fire lately for inflated pricing, offensive advertising, and unfair preneed practices. And although the UK is the first to publicly address funeral poverty, it's certainly not the only place where indigent funerals are a growing problem. Could Scotland's bold steps toward reform become a blueprint for other countries?