Introducing the "Leave Me Alurn." See SNL's Brilliant Comedy Urn Commercial.
"Saturday Night Live" is getting into death care. Recently the classic nighttime comedy show imagined a new type of memorial product – the product is called the "… Leave Me Alurn."
The "… Leave Me Alurn." is designed as a way to combat the stereotypical male small-talk method of hitting on women in public. If a woman is approached in public by an uninvited male, they pull out the "… Leave Me Alurn." for an instant fabricated memorial moment. The spoof product brilliantly combines the grossness of cremated remains, the awkwardness of interrupting a solitary moment of grief, and the recent social themes related to the Me Too movement and just showing basic respect towards women…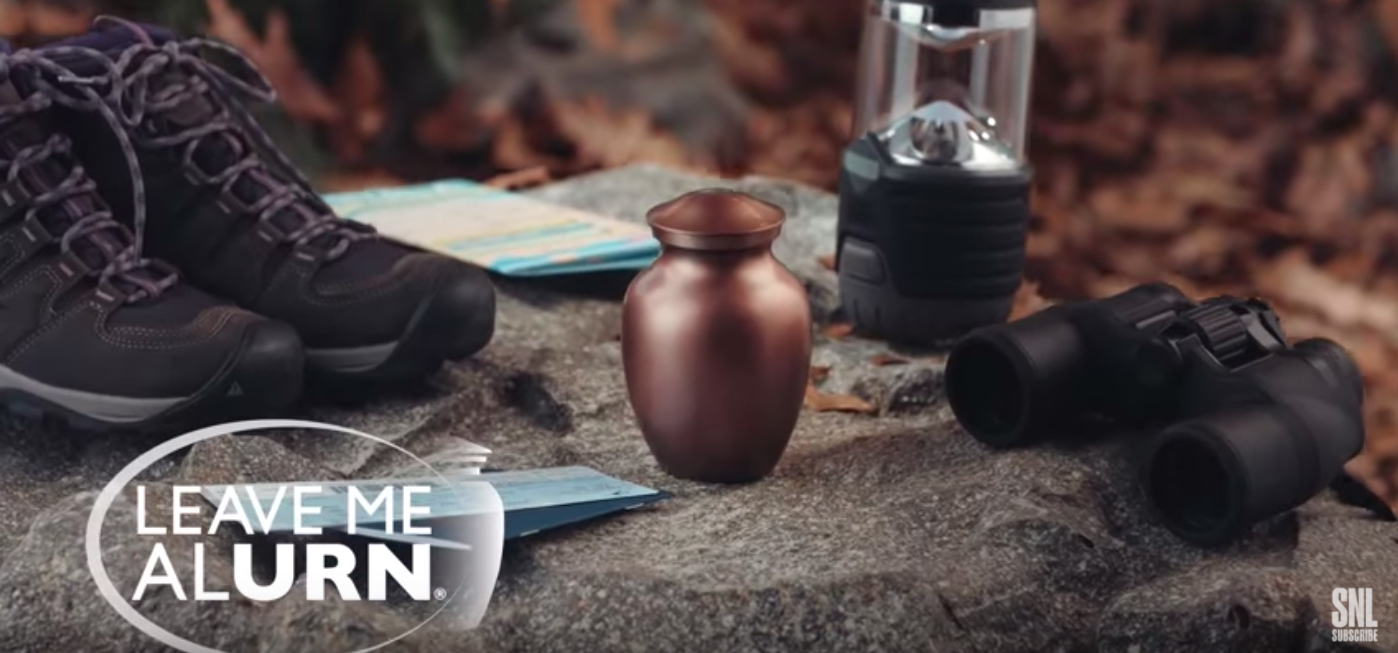 "I'm Sorry… That's a…I'm interrupting a little funeral!", said one man as he rushes away after his small-talk victim pulls out the "… Leave Me Alurn." Other scenarios brilliantly play out in the park, on the beach, and even at the bar. You can see the full clip in the video below.
Women of funeral care! Have you used this tactic to fend off interested suitors? I mean… those tiny urns would be perfect.