Is Your Metal Recycler Ripping You Off? Here's How You Can Find Out. [Sponsored]
Cremation metals recycling has gained a poor reputation both for the legal and ethical questions surrounding the practice. The stereotypical recycling companies have a reputation for their vulture-like stalking, pressure-sales tactics and mysteriously calculated returns on your metals. Additionally, from the outside looking in, customers wonder about the ethics of collecting metals from cremation remains and about what the best practices are for disposing of the scraps. Recently, the internet has helped weed out some of the bad players in metals recycling through public reviews, compensation comparisons, and increased demand for transparency. This cleansing through public accountability has happened across industries and has improved the overall experience we have with companies in the 21st century.
Kevin McKay recognized the need for a rebranded crematory metals recycling business and has led Mid-States Recycling to become the industry's leading brand. We interviewed Kevin about his view of the industry and how crematories today can know if they are working with a trustworthy recycling service provider or if they are getting ripped off.
Connecting Directors: What are some warning signs that you might be getting taken advantage of?
Kevin McKay: The least transparent option I've heard of is "weighing-and-paying." This is when someone simply gives you a per cremation or per ounce price for your precious metal. The buyer has to factor in a large buffer to make certain they don't lose money, but they're also showing that they have no interest in applying the basic rules of recycling to the transaction.
From there, I would say if the recycler isn't divulging basic information like the weight of metal you sent in, what it weighed after the smelting process, the market prices for each precious metal and the percentages of each precious metal, those would be red flags. Withholding this type of information is usually done in an effort to disclose as little information as possible to give a price advantage to the recycler.
CD: What are some signs that you are with a trustworthy cremation metals recycler?
KM: Conversely, the recycler should be as transparent and forthcoming as possible with every step of the process. This means detailing every weight so that it checks out with what you have recorded as being sent in. From there, they should itemize what your metal weighed after it was smelted, what percent each metal was of the whole bar, what market prices were paid for each metal and all fees associated with recycling.
Another great indication you are working with a trustworthy recycler is that you are always welcome in their facility to see the whole process and have it explained to you. When this isn't practical, they should certainly be able to furnish you with a couple references of crematory owners who have been to their facility.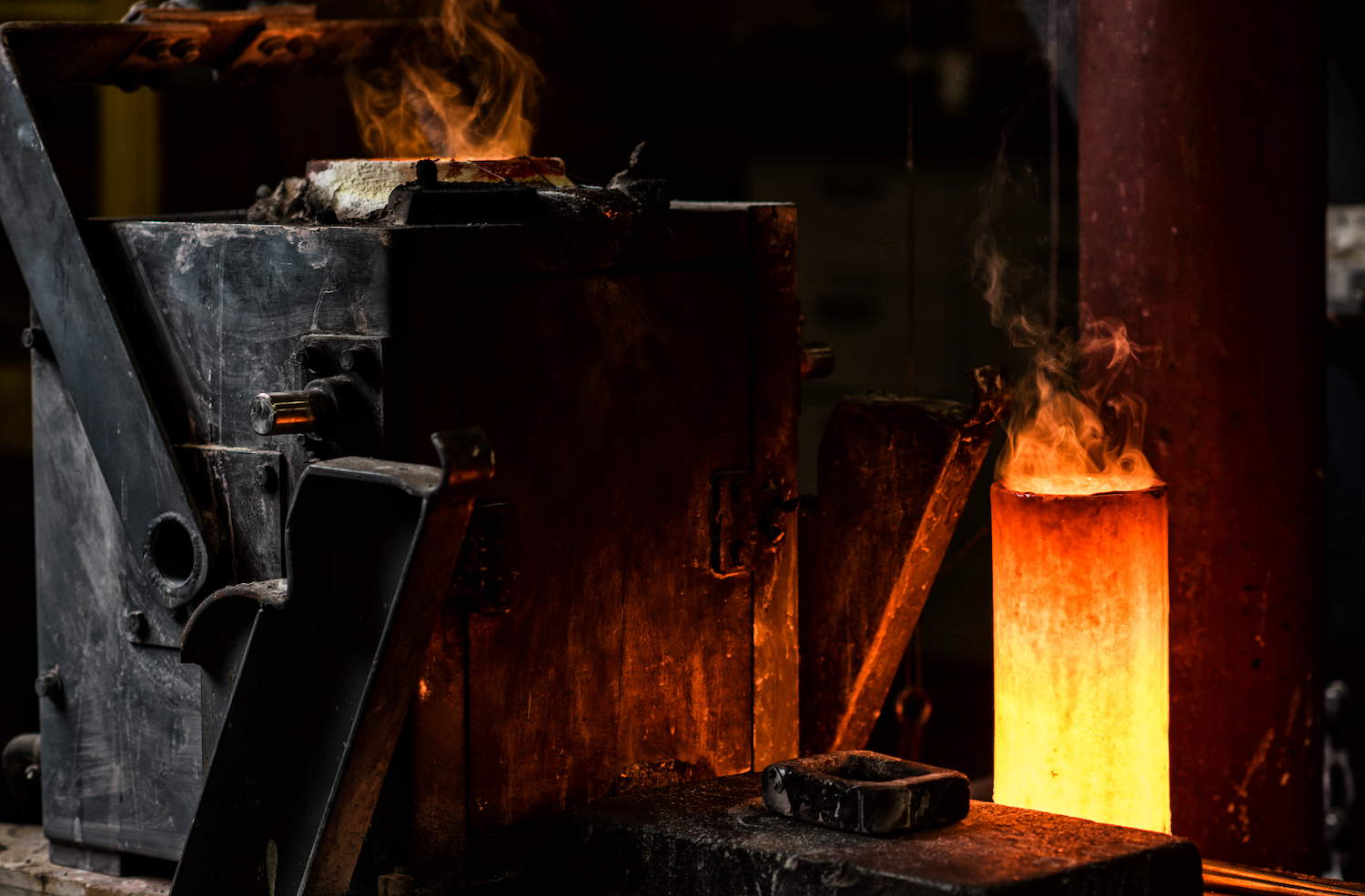 CD: How can you verify that you are truly getting a fair value for your metals?
KM: As I mentioned before, witnessing the smelt and quick analysis of your metal is the absolute best way to ensure that you are getting fair value. Keep in mind, whether you're a small crematory or a large crematory, if you accumulate enough (20+ troy ounces of clean dental metal) it is probably worth it to fly in for the day to watch it firsthand; at least once to get a feel for who they're working with and to have a better understanding of recycling. We've had numerous customers do this and left with a better handle on what to look for and what is involved in the recycling process. In these instances, they're typically leaving with over $10,000 and in one case our customer was stunned to find out they had just over $55,000 in value.
Whether or not a customer visits, they should always request a sample from each lot that is processed. Every time a bar is created from smelting the dental metal, a sample needs to be created in order to assay it. The assay is where the analysis is done to determine the precise metal content. If the customer is unhappy or ever wanted to fact check their recycler, they can send that sample off to another recycler (probably for free) or a third-party assayer to verify the results. There is no need to reveal the results to the secondary assayer ahead of time. In my opinion, this is the best way to keep your recycler honest.
CD: Is crematory metals recycling ethical?
If we took away the fact that there is value in this metal, it wouldn't even be a question as to whether or not the metal should be recycled. For that reason, we need to look solely at the benefits of recycling these metals the same way we do any recyclable material in daily life. We obviously need to recycle as much metal as we can. In theory, if we didn't recycle precious metals the price for them would go up. Mining precious metals happens everyday anyway, but it is shrouded in environmental and cultural problems. The less metal that needs to be mined, the better.
The metals coming from crematories range from non-precious (stainless steel, titanium, zinc, cobalt and nickel to name a few) to precious (gold, silver, platinum, palladium and iridium). Again, with disregard to the monetary value, if these metals wound up in a landfill to just sit, or worse, buried in a cemetery, they wouldn't decompose. Small pieces of some kinds of metals will rust over time and float away into the atmosphere. But larger, solid pieces of metal (and some types altogether) are not really susceptible to rust or degrading. Metal isn't biodegradable because microorganisms don't feed on them for nutrition, therefore they just sit there for lifetimes. Because of this, burying the metals – privately on-site or by throwing them in the garbage – goes against the spirit of CFR 40 (Code of Federal Regulations) which requires proper recycling of these metals. Recycling is the best environmental option
For more information visit Mid-States Recycling online.