6 #Funeral Instagram Pictures
Searching for hashtags on social media is a great way to find content quickly. News outlets use hashtags so consumers can find information at the touch of a button. Couples create hashtags for their weddings to look back on pictures from their big day. Have you ever wondered what people posted on Instagram with #funeral? Probably not, but we found out anyway. Here are six #funeral Instagram posts that will make you LOL.
1. Is "finished his breathing practices" the politically correct way of saying someone died?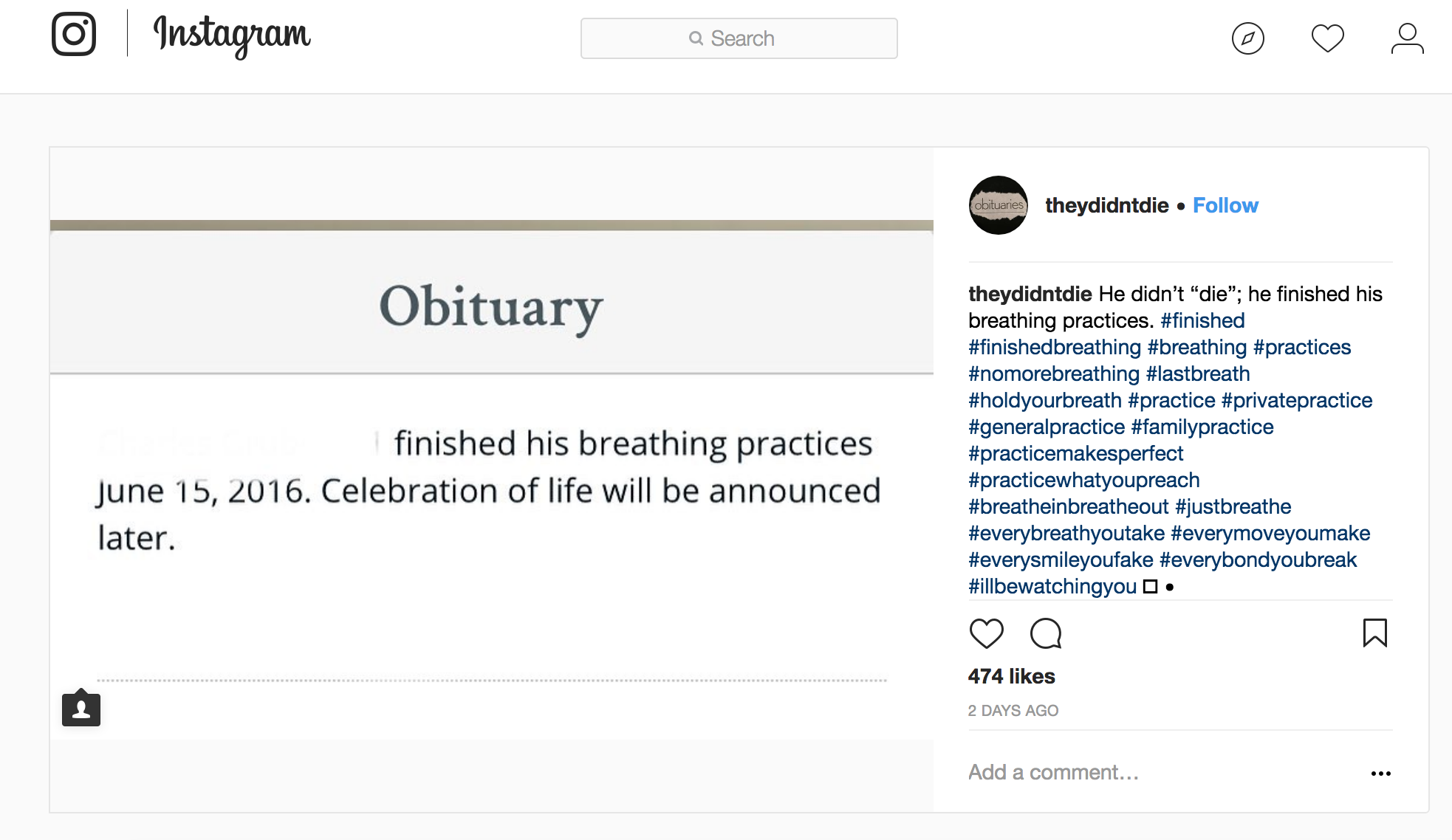 2. What the #funeral Instagram?! Well, that's one way to end a relationship.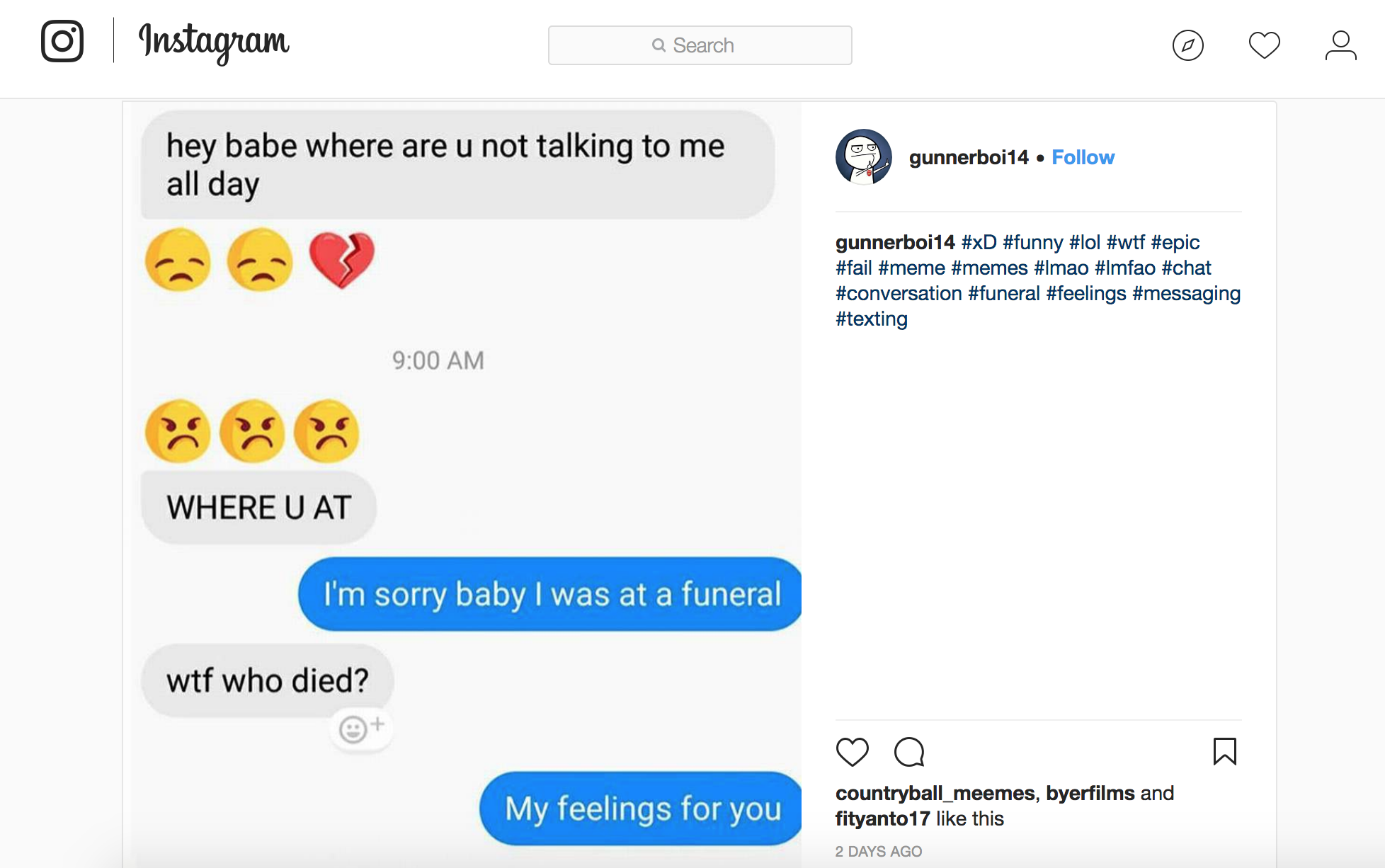 3. This takes "working your life away" to a whole new level.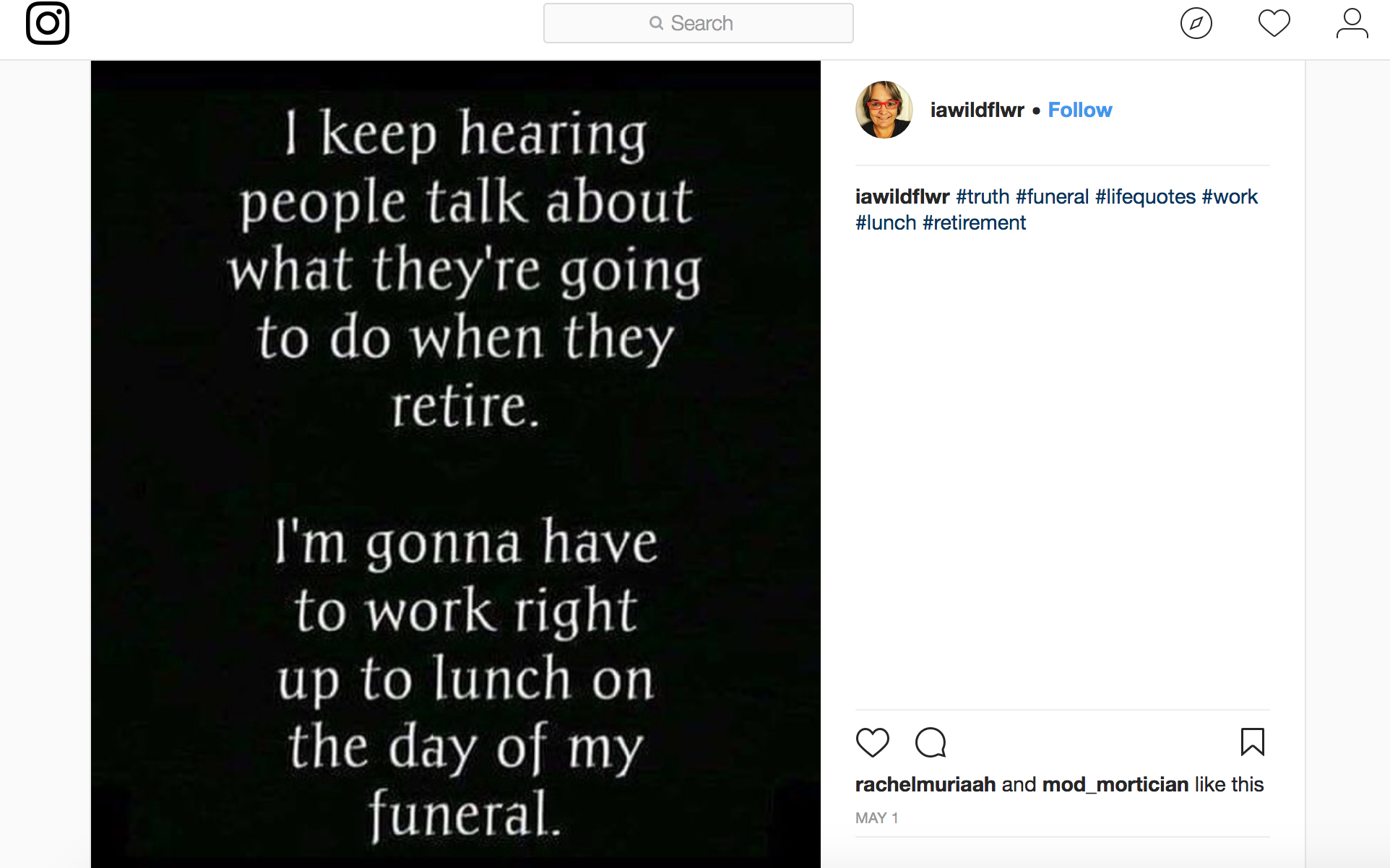 4. Pets are family and deserve the best the death care industry has to offer!

5. What are friends for if they can't complete this simple checklist?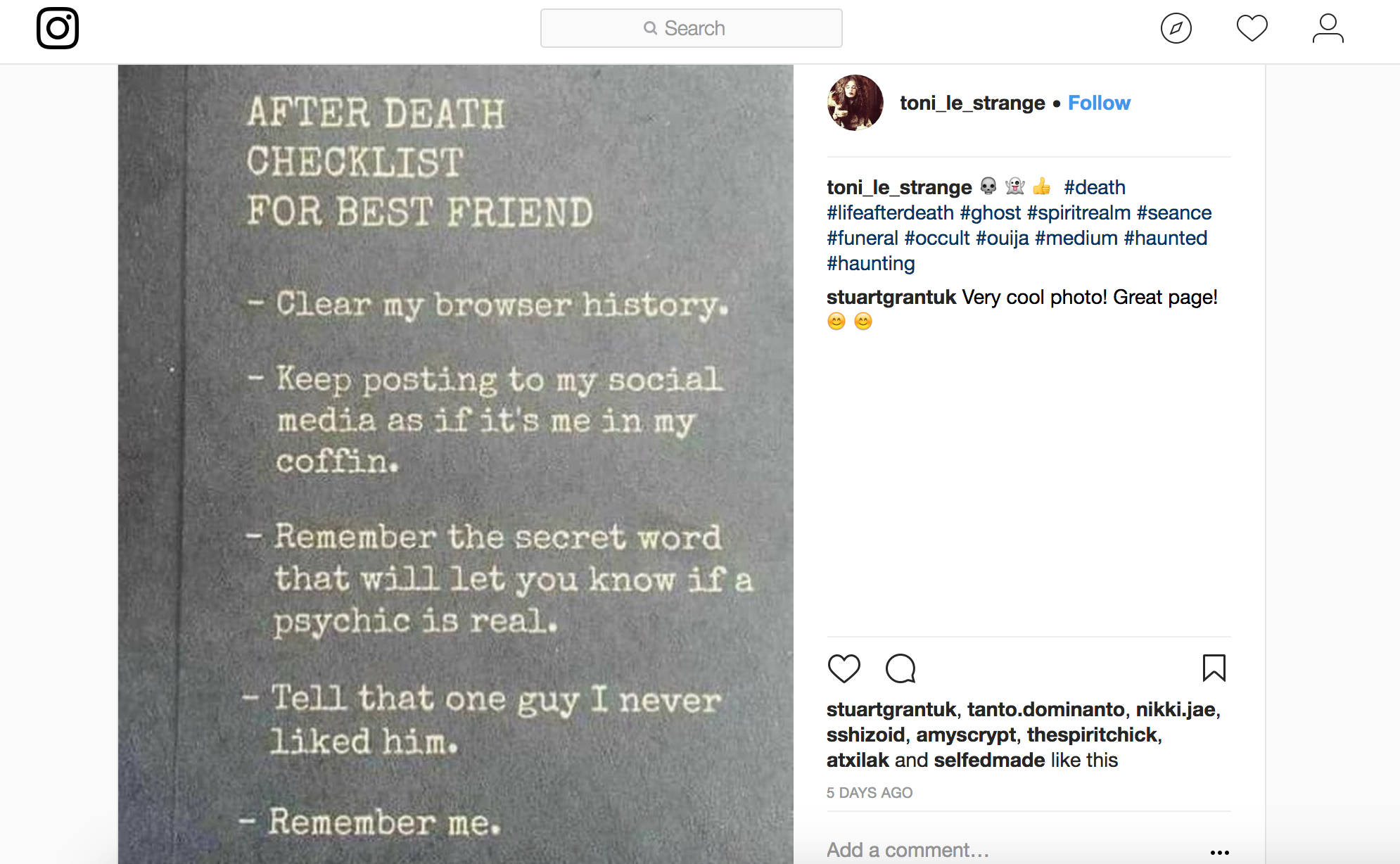 6. Everyone gets the best compliments at their own funeral, when it's too late.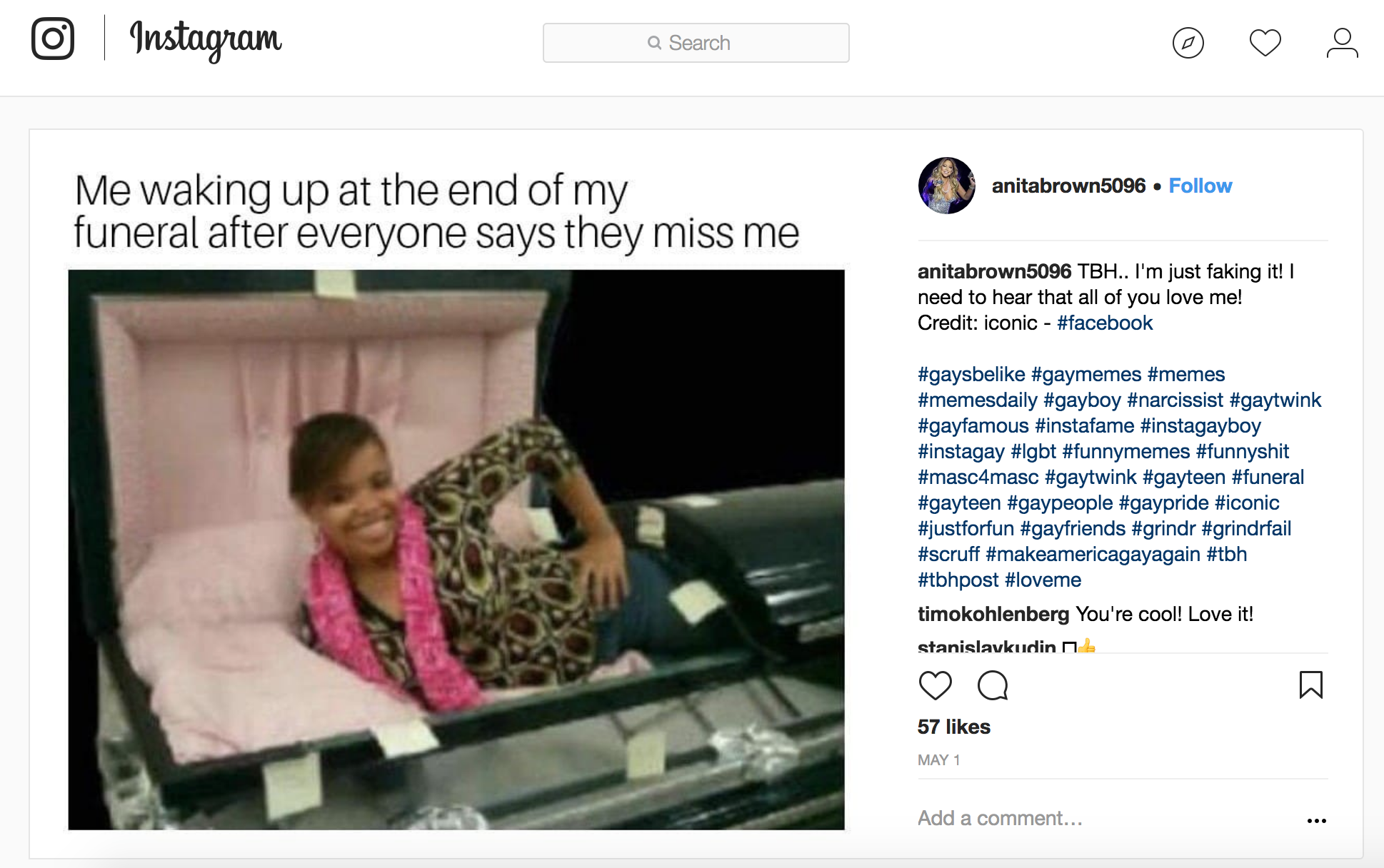 It would be pretty interesting to see what hashtags people would come up with if hashtags for funerals became main stream.