Is the Death Care Industry Missing the Death Movement? ReImagine Event Expects 7,000
In recent years, there have been whispers of a national death movement seemingly lead by industry celebrities like Caitlin Doughty and intellectuals like the authors of the recent The Death Care Revolution papers published in The Wake Forest Journal of Law & Policy earlier this year. A movement begins to take hold when it inspires a group of people outside of the core believers and niche organizations to take action and an upcoming event in San Fransisco is the closest we've seen to a death awareness movement. Reimagine End of Life is a remarkable grouping of over 100 death-themed events in San Fransisco happening April 16-22. Drawing on the arts, spirituality, healthcare and design, Reimagine End of Life is intended to break down taboos and bring diverse communities together in wonder, preparation and remembrance. The events span from informative end of life education seminars to themed art exhibitions to comedy shows about grief. This year, ReImagine End of Life has partnered with the city of San Francisco and they are expecting upwards of 7,000 attendees. The "better death" ideology is becoming so prevalent that we've identified the emerging death movement as one of our "iconic news stories shaping the future of death care" See the entire list of stories here.
When scrolling through the stunning number of events in the line up you realize that the big players in the death care industry are not even on the map. The absence of the death care industry in this event is not entirely surprising. Tanya D. Marsh explains in her paper Regulated to Death that the funeral industry has spent past century protecting itself from outside competition with a highly restrictive occupational regime stunting innovation ultimately causing widespread distrust from consumers who believe they are paying too much for too few options. (Download her paper here.)
Movements grow out of injustice and the Reimagine event proves that the public feels major injustices surrounding death including lack of information, distrust of the shadowy funeral industry, and increasingly expensive and impersonal traditions created and protected by Big Death. It was the funeral industry's responsibility (and opportunity) to facilitate a healthy relationship with death and grief and the protectionist stance taken a century ago got out of hand to the point of public alienation and disillusionment. The Reimagine Event is a milestone in what could be a catastrophic correction.
"Reimagine convenes public conversations that transform our approach to life. Everyone, irrespective of culture and background, is encouraged to reflect on why we're here, prepare for a time when we won't be, and design what it means for us to live fully right up until the end," said Brad Wolfe, founder and executive director of Reimagine. "More than 2,500 people attended 30 events during our first Reimagine week in 2016, so we are expecting 7,000 this year. We want to connect the entire community around life's universal truth."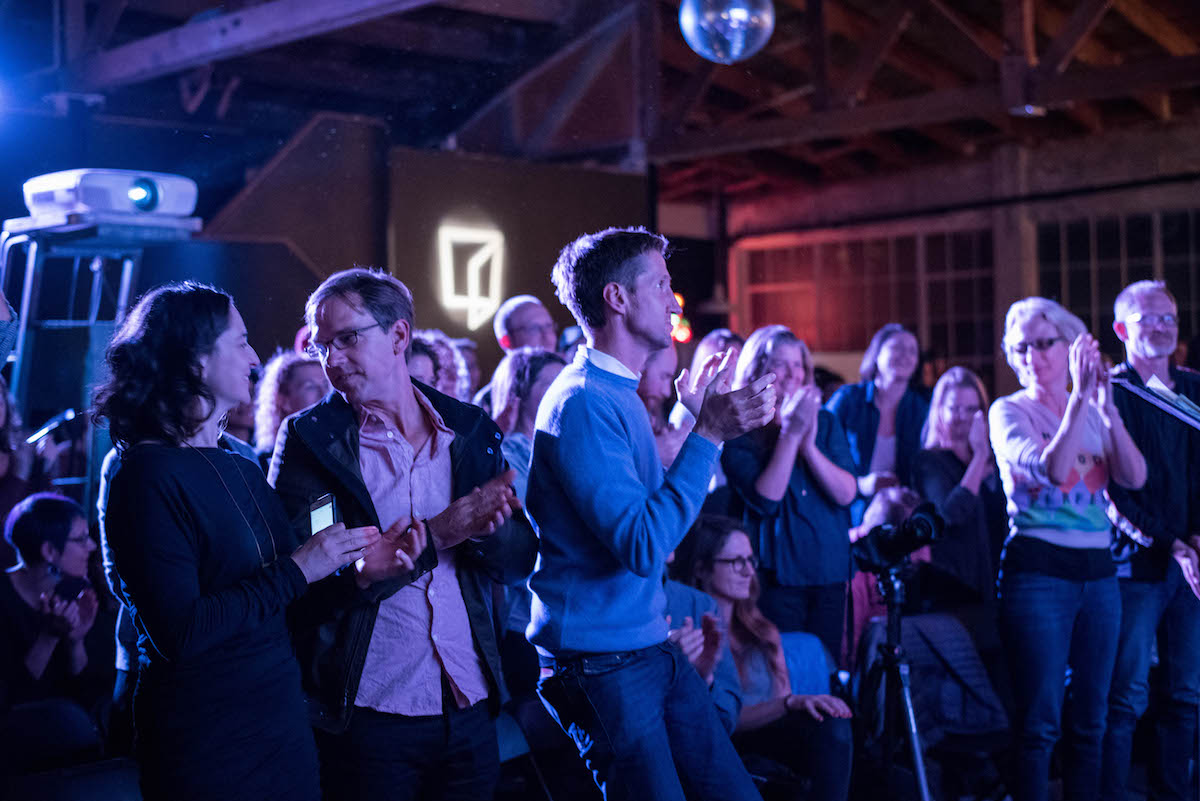 So, what industry professionals are heading the End of Life Education events? – Fringe groups. Many of these small groups are getting their biggest stage ever at Reimagine: End of Life, San Fransisco, including The Sacred Dying Foundation, East Bay Center for Living and Dying, Compassion & Choices, Zen Hospice Project, and Congregation Emanu-El.
Over the next week Connecting Directors will be covering some of our favorite Reimagine events, but here is a taste of the scope of what you will find across the city of San Francisco April 16-22…
Empathy Bootcamp
Tuesday, Apr 17, 2018, 7:00 PM – 10:00 PM
Presented by Help Each Other Out and based on the book and studies by Dr. Kelsey Crowe, this is an Empathy Bootcamp. Senior Associate Trainer Tracy Mulholland leads this three hour program on what to say and do to be supportive when people are hurting. You will come away with concrete ways to be an empathetic person when it really counts, both in your personal and professional life. Learn More Here.
Good Grief with Chris Garcia + Bitch Talk
Wed. April 18 8:00pm – 10:00pm
This is a death-themed a comedy show featuring Chris Garcia, Reggie Steele, Irene Tu, Ronn Vigh, Dan Rothenberg. "We're not going to beat around the bush and avoid the heavy or just make light of it. We're going to dive into our losses, grief, and pain because we know that's where the deepest laughs and healing are born. Let's turn these conversation-killers (pun intended) into conversation-starters and put this taboo to death." Learn More Here.
Reimagine: Art and Design at CCA
Friday, Apr 20, 2018, 5:00 PM – 9:00 PM
The public is invited to join California College of the Arts students and faculty for a special evening of film, art, design and music during Reimagine End of Life. CCA will host a film screening of the new Netflix documentary "End Game" and a Q+A with director and CCA Film Co-Chair Rob Epstein. Following the film will be presentations by Seattle-based architect Katrina Spade of Recompose; Stockholm-based interaction designer and author of "Ends" Joe Macleod; and Caitlin Campbell of Columbia University's DeathLAB to present their Constellation Park project. Learn More Here.
——————————————————————-
During the weekend prior to Reimagine: End of Life, spiritual leaders across San Francisco will participate in a "Conversation Sabbath," speaking to their congregations about death and encouraging involvement in Reimagine week events, especially the numerous Advance Care Planning Workshops. More than 25 churches, community organizations and libraries will host these free workshops to help residents plan their end-of-life care and complete healthcare directives. RSVPs are required, but more than half of Reimagine's 100+ events are offered free of charge to San Francisco's diverse community.