Lacy Robinson Joins Staff of the National Funeral Directors Association
Brookfield, Wis. – The National Funeral Directors Association (NFDA) today announced that Lacy Robinson, CFSP, has accepted the newly-created position of director of member development. Her start date is October 12, 2015, and she will be based in Kentucky.
Robinson will be responsible for conducting training seminars, webinars, teleconferences and other business-enhancing services that will help NFDA-member funeral directors grow their businesses.
"We are thrilled to have Lacy join our staff to help our members take their skills and businesses to a new level," said NFDA CEO Christine Pepper. "She has a track record of helping funeral directors in all stages of their careers enhance their business knowledge and understand of how to meet the ever-evolving needs of the families they serve."
Lacy is a licensed funeral director and embalmer. She has 10 years' experience as director of professional development at Aurora Casket Company. Prior to joining Aurora, she was a funeral director/embalmer at Johnson's Funeral Home in Georgetown, Kentucky.
Lacy has a bachelor's degree in communications from Georgetown College in Georgetown, Kentucky, and an associate's degree in funeral service from Mid-America College of Funeral Service in Jeffersonville, Indiana. She holds many certifications such as the Certified Funeral Service Practitioner and Certified Funeral Celebrant. As a member of the Bluegrass Toastmasters Group, Robinson has achieved the designation Competent Communicator. She serves on the Board of Trustees for the Academy of Professional Funeral Service Practice and is vice-chairman of the Mid-America College of Funeral Service Advisory Board.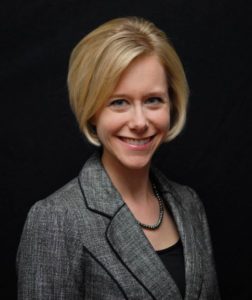 "I am incredibly passionate about helping funeral directors excel in their work," said Robinson. "Joining the NFDA staff will give me a unique opportunity to help association members exceed the expectations of the families they serve and build strong, thriving businesses."
NFDA is the world's leading and largest funeral service association, serving 19,700 individual members who represent more than 10,000 funeral homes in the United States and 39 countries around the world. NFDA is the trusted leader, beacon for ethics and the strongest advocate for the profession. NFDA is the association of choice because it offers funeral professionals comprehensive educational resources, tools to manage successful businesses, guidance to become pillars in their communities and the expertise to foster future generations of funeral professionals. NFDA is headquartered in Brookfield, Wis., and has an office in Washington, D.C. For more information, visit 
www.nfda.org
.