How To Kill It On Facebook With Videos and Your Smartphone
Article by: Ryan Thogmartin, CEO – DISRUPT Media
In case you haven't noticed, video on Facebook is HUGE right now. We wrote about the need for funeral homes to embrace video earlier this year. 2014 brought enormous growth in terms of video uploads and views…in fact, Facebook reports that there are around 1 BILLION video views every single day. The question you're probably asking as a funeral company is, "How do I use video on Facebook in a way that actually grows my engagement and community awareness?". This post will look at how to quickly and easily crush it on Facebook with videos and your smart phone!
1. Shoot a video that will be shareable.
When it comes down to it, no one is going to want to watch a video that simply advertises a product or has no value, especially from a funeral company. Before you even hit the record button, ask yourself: "How can I make sure people will want to share this video?" Providing value is the key.
Some tips for making entertaining videos that are likely to get shared are to:
Tell a story: Stories can be extremely powerful and compelling and are far more likely to get shared than content that's blatantly promotional
Make it relatable. Host a "bring your pet to work" day and capture some funny or cute moments.
Evoke emotions: Humor and positive emotions work best. Surely you've got a story to tell about something comical that happened in the past at your establishment.
Get personal: Show viewers that there's a real person behind that screen. Highlight some of the personal "hobby" interests of you and your staff. Is anyone into extreme sports? Has a co-worker won an award for art, cooking, or woodworking? Shoot some video!
Keep it short and sweet. Research seems to indicate that shorter videos work better on social media.
You're probably thinking "Video taken on my smartphone is not going to be able to compete with a professionally produced video in terms of production quality", but it doesn't need to. Sharing a personal experience or introducing your employees can work well to help humanize your brand and you don't need any fancy equipment or video editing software.
Some other ideas for your videos include:
Shooting a simple Q & A or FAQ
Interviewing a customer or getting a customer testimonial
Showcasing your staff
Giving a glimpse of an industry event (state convention, NFDA, ICCFA or CANA)
Introducing yourself!
2. Add some pop to your video using an app.
Adding transitions, text, and even a soundtrack to your video can take an ordinary, boring video and give it that professional edge.
If you have an iPhone, iMovie will let you choose themes, add filters and special effects and cut out or edit specific clips.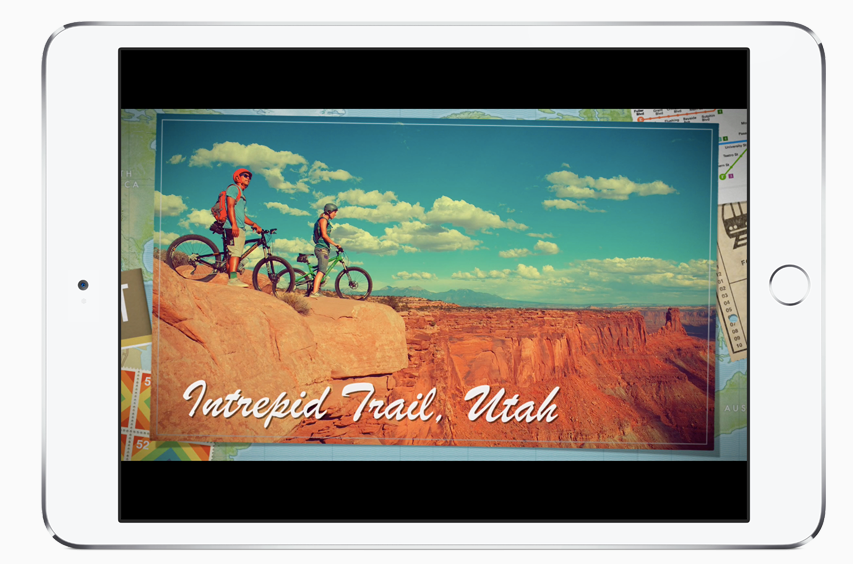 For Android devices, an app like VidTrim gives you most of the same features as iMovie…and it is free!
Some other video editing apps you might want to investigate include:
Vyclone
: Lets you combine your videos with your friends' or colleagues' videos to show all angles of an object or situation.
ReelDirector: Comes with various effects and features, including text overlay, watermarks and voiceovers.
Magisto: Automatically creates edited videos for you! Analyzes and splices your photos and videos to create professional looking movies.
3. This is the MUUUSSSTTT! Upload using Facebook's built-in video uploader.
In the past, most videos shared on Facebook were first uploaded to a video-sharing site like YouTube and then shared on Facebook. However, in November,Facebook's share of video posts overtook YouTube's.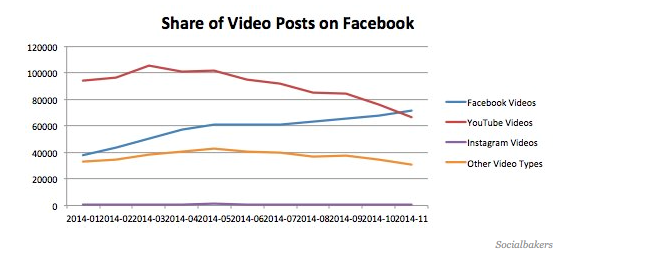 Image courtesy of Social Bakers
One of the main reasons this seems to be the case is that videos uploaded directly to Facebook appear to get more viewsthan those shared from other players. One answer lies in the changes recently made by Facebook, once again driven by consumer feedback. Users have responded well to native videos posted on Facebook… clips uploaded directly to the social network rather than links to YouTube videos. Because of this, Facebook's algorithms will "prefer" these types of videos over static promotional posts or linked video content.
4. Share on your Facebook Page.
That is it! Your video is now ready to share with your Facebook fans. Be sure to include a brief explanation of the video so your fans know to expect when they click play.
Looking for more convincing on why video needs to be apart of your social media strategy? Check out our post: Why Your Funeral Home Should Post Video Content in Facebook
Are you ready to crush it on Facebook with videos and your smart phone?
———————————————————————————————————–
Interested in how Funeral Social can help you successfully embrace social media and Facebook advertising? Click here to see how our FUNERAL Social Design Process works.
Click here is schedule a demo and learn about how we could partner with you.
About Funeral Social
FUNERAL Social is a strategic, goal oriented approach to social media created by DISRUPT Media and designed specifically for the funeral profession. Learn more about our FUNERAL Social Design Process.