Beauty Beyond the Grave: The Story Behind Europe's Bejeweled Skeletons
Most people know about Egypt's pharaohs – great rulers buried in intricate tombs surrounded by their worldly possessions and other riches – but those late leaders weren't the only ones to greet death in style.
Art historian Dr. Paul Koudounaris hunted down hidden jewel-encrusted skeletons, once proudly put on display in churches, for his book Heavenly Bodies, according to CNN.
Heavenly Bodies documents the journey of these morbid masterpieces, which were first unearthed from Roman catacombs as bare bones in 1578. Excavated by the Catholics, the discoverers assumed the remains were those of Christian martyrs.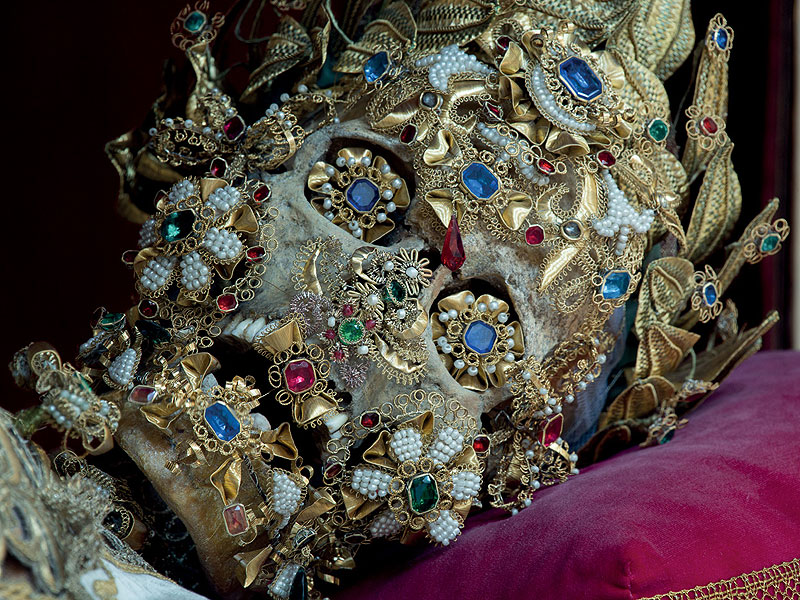 St. Benedictus originally received by the church of St Michael in Munich, Germany
To demonstrate the glory and glitz that awaited good Christians in the afterlife, the skeletons were reassembled and decked out in gold, jewels and other treasures. These glittering specimens were then sent to shrines across Europe to be admired by churchgoers.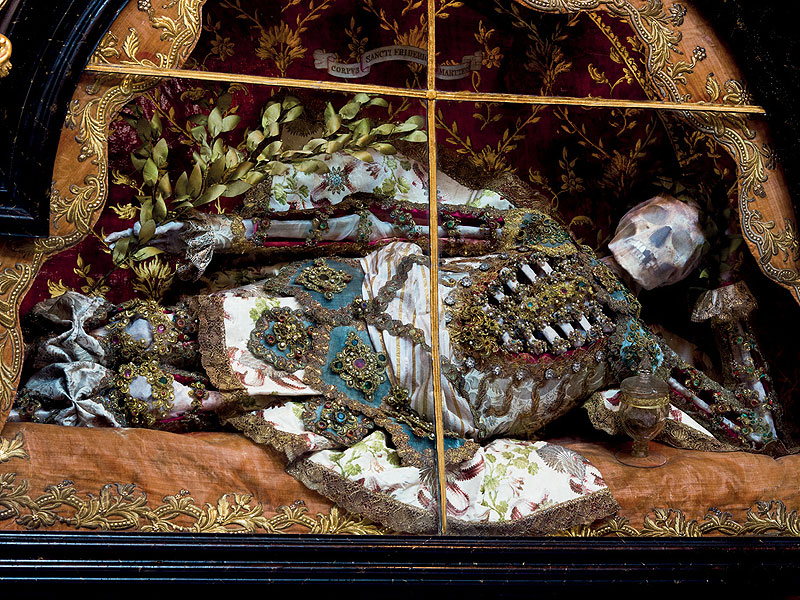 St. Friedrich at the Benedictine abbey in Melk, Austria
The skeletons were celebrated and respected at first, but by the 19th century many began to question whether the saint status of these martyrs was legitimate. As a result, most of the relics were hidden away or destroyed.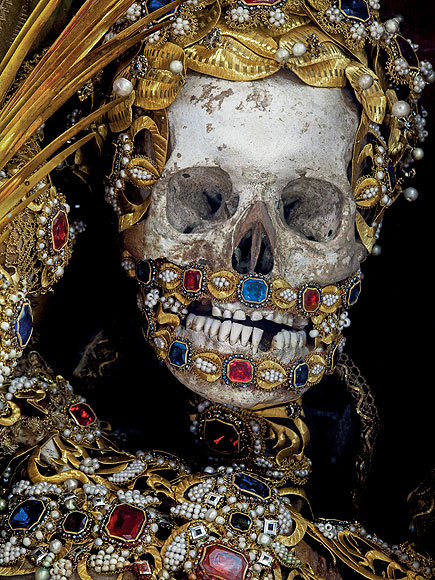 St. Albertus' remains from the Roman Catacombs
Koudounaris is one of the first people to photograph the strangely stunning skeletons that have been rediscovered over the years. And while he can't speak to their authenticity as saints, he does believe that they are extraordinary works of art that deserve to be seen. 
"I wanted to pursue this project to provide a new context for them," Koudounaris told CNN. "And to look at them not as failed devotional items, but instead as fine objects of art."
[H/T:  People.com]