How Chick-Fil-A Lets Fans Grieve Founder on Facebook
Not very often do we see large public facing companies mourn the loss of a leader so openly. Chick-fil-A made announced the passing of their founder on Monday with a simple Facebook post.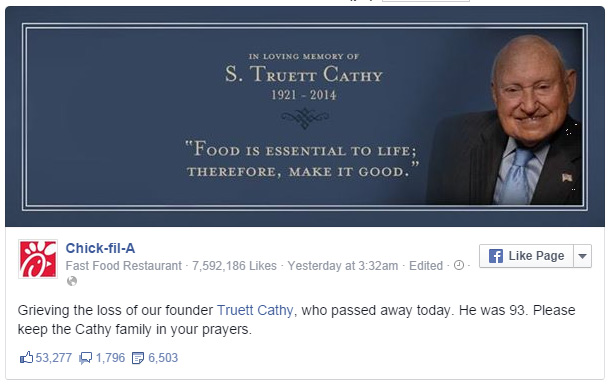 Many companies have shared the passing of a leader but few have engaged back like Chick-fil-A did. Just read some of the comments and replies. The posts that followed Tuesday continued with fans sharing their experiences and memories of meeting Mr. Cathy: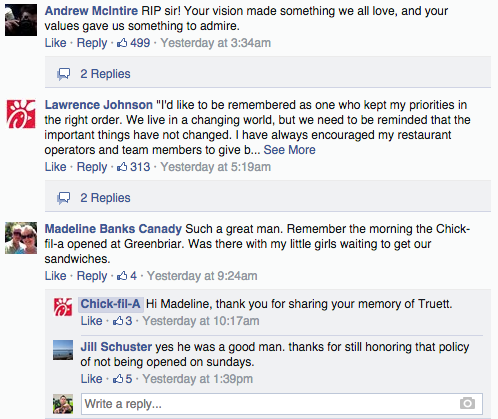 The next 3 posts made by Chick-fil-A all paid tribute to Mr. Cathy. What's really amazing is how the fans are able to mass grieve the loss of a leader together from all parts of the USA. Don't you wish more companies were this open and engaging? Great job Chick-fil-A.