For The Ladies: Waterproof Make-Up?
There are many funeral directors who write creative blogs and run great personal branded Facebook Pages. One of our all-time favorites is The Blonde Morticia.
A few months ago The Blonde Morticia made the following post: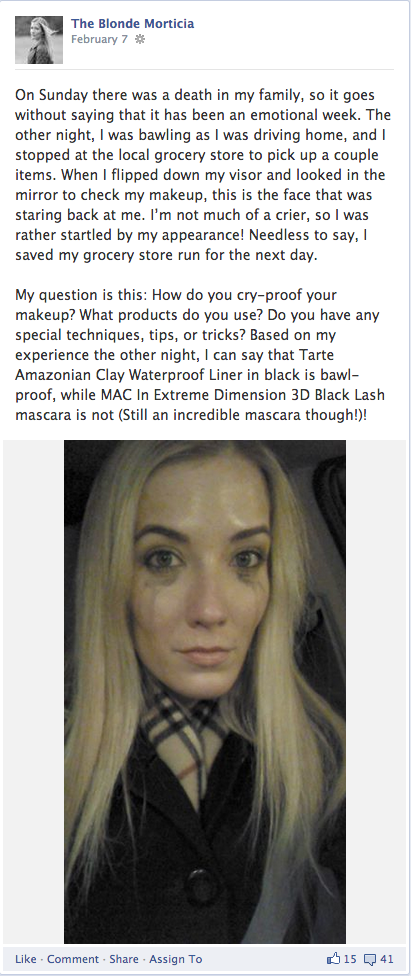 So, to all the lady funeral professionals reading this:
How do you cry-proof your makeup? What products do you use? Do you have any special techniques, tips, or tricks?