Trigard Has Created A Few Killer Infographics
We follow a large amount of funeral companies through an interest list we created on Facebook. The majority of funeral companies are doing a very poor job of creating any value with the content they are posting, many of the larger companies in the profession are the worst.
Recently, Trigard Burial Vaults caught our attention with a few infographics they created.
Trigard kicked off 2014 with a creative approach to social media and started creating original content that addresses the interests for their audience; both industry professionals and consumers. They started creating content that was conversational and focused on engagement and less on self promotion.
Here are a few of the killer infographics Trigard created, infographics that they encourage funeral homes to share (great idea to provide value to funeral homes and spread the Trigard brand to the consumer).
1. 6 Reasons to go to a Funeral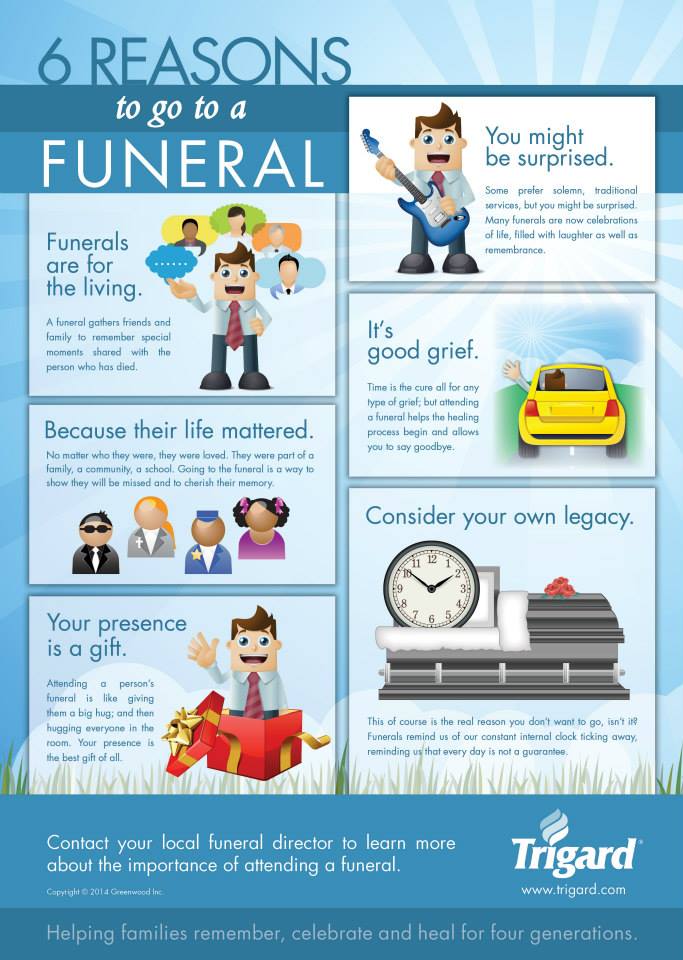 2. Four Things You Didn't Know About Cremation

3. Five Reasons to Visit a Cemetery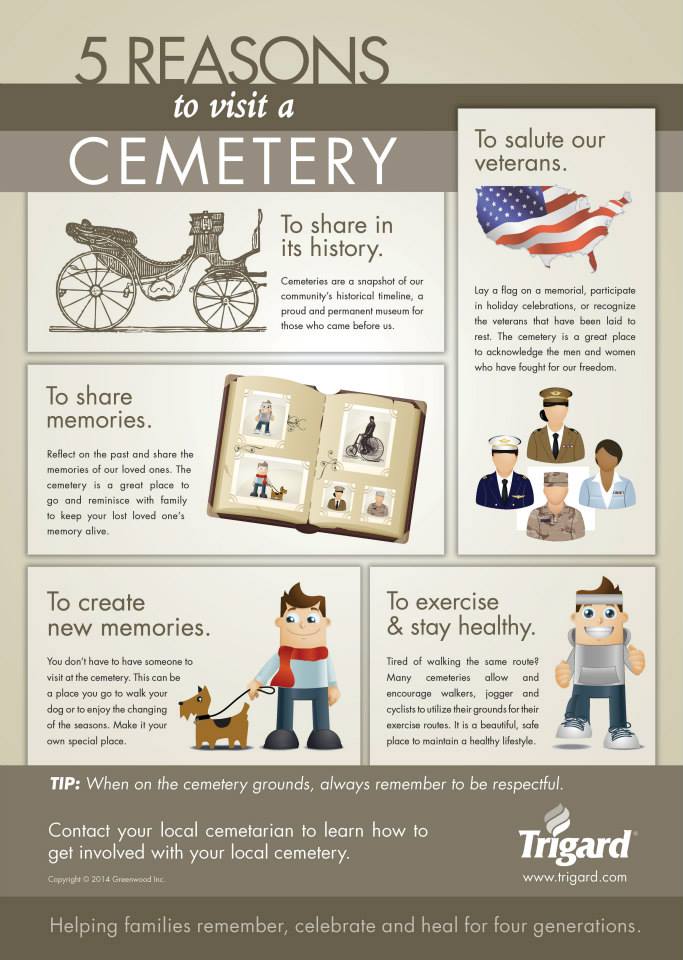 4. Five Reasons to Prearrange Your Final Wishes