Trigard launches two new products at NFDA Expo
Danville, IL – "Want to grow? Come see what's new at Trigard." That's how Trigard challenged funeral professionals for the 2013 NFDA Convention and Expo in Austin—and attendees weren't disappointed. Trigard unveiled two new products: the Serenity® Infant/Child Remembrance Bear Ceremony and cast bronze recrafting service.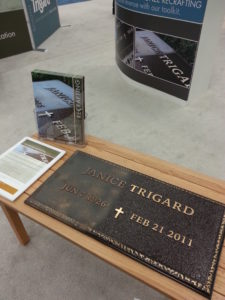 For memorials that need more than a quick buff, Trigard is now handling complete cast bronze recrafting in-house. While many attendees have experience using in-cemetery kits to refinish cast bronze memorials, this new service requires that the memorials are shipped to Trigard for extra care and recrafting. But Trigard's program goes beyond rejuvenating memorials. Trigard Memorials has developed a toolkit to help cemeteries and funeral homes reach their customers and generate revenue. The complete program promises to help funeral professionals develop new recurring revenue streams, build deeper relationships with existing customers, rejuvenate older cemetery sections and enhance pre-need programs.
The Serenity Remembrance Bear is a new interactive graveside ceremony inspired by the Healing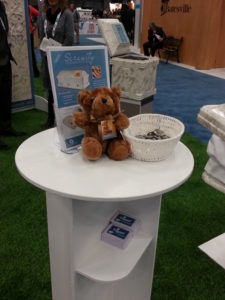 Tree® burial vault. During the ceremony, a special poem is read, followed by friends and family taking a teddy bear Memory Ring® as a keepsake. At this year's convention, attendees got a first look at the custom Appliqués® and teddy bear Memory Rings. The Serenity Remembrance Bear is available for all Serenity sizes and colors.
To find out more about the Serenity Remembrance Bear or cast bronze recrafting, call 800.637.1992.
###
ABOUT TRIGARD – Trigard is a family owned and operated business based in Danville, Illinois, that has catered to the varying needs of the death care industry since the 1960s. Trigard regularly hosts Trigard University, a program dedicated to assisting burial vault dealers and funeral directors by providing the necessary tools to make their firms succeed in today's funeral industry. Trigard believes working closely with other death care providers enhances our knowledge of the industry and allows everyone to stay a step ahead in today's changing marketplace.