Chilling Photographs Inside America's Most Lavish Mausoleums
Photographer John Allan Faier has spent the last seven years photographing the homes of the dead, mausoleums filled with the remains of Christians long gone from this world.
At once a religious hall, the interiors of the buildings are vastly empty, populated by dated furniture, fluorescent bulbs and thousands of souls.
As you enter this world of stained glass and and hidden chambers, remember: you can checkout any time you like, but you can never leave.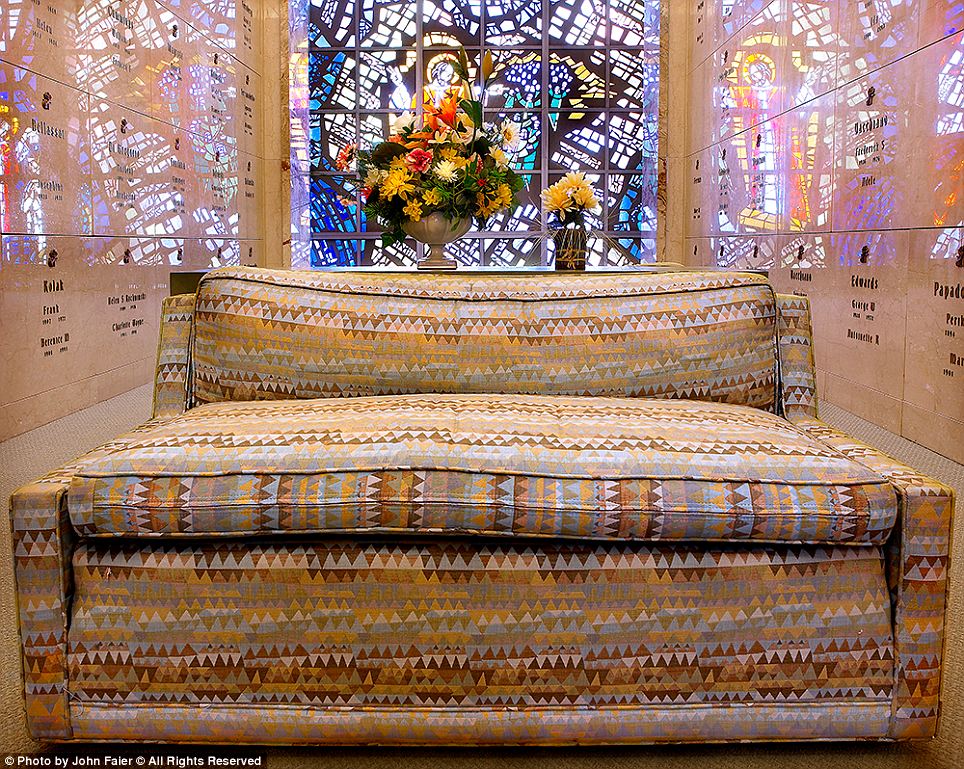 Up Close: All of his images were taken without digital manipulation with a large-format camera and a digital back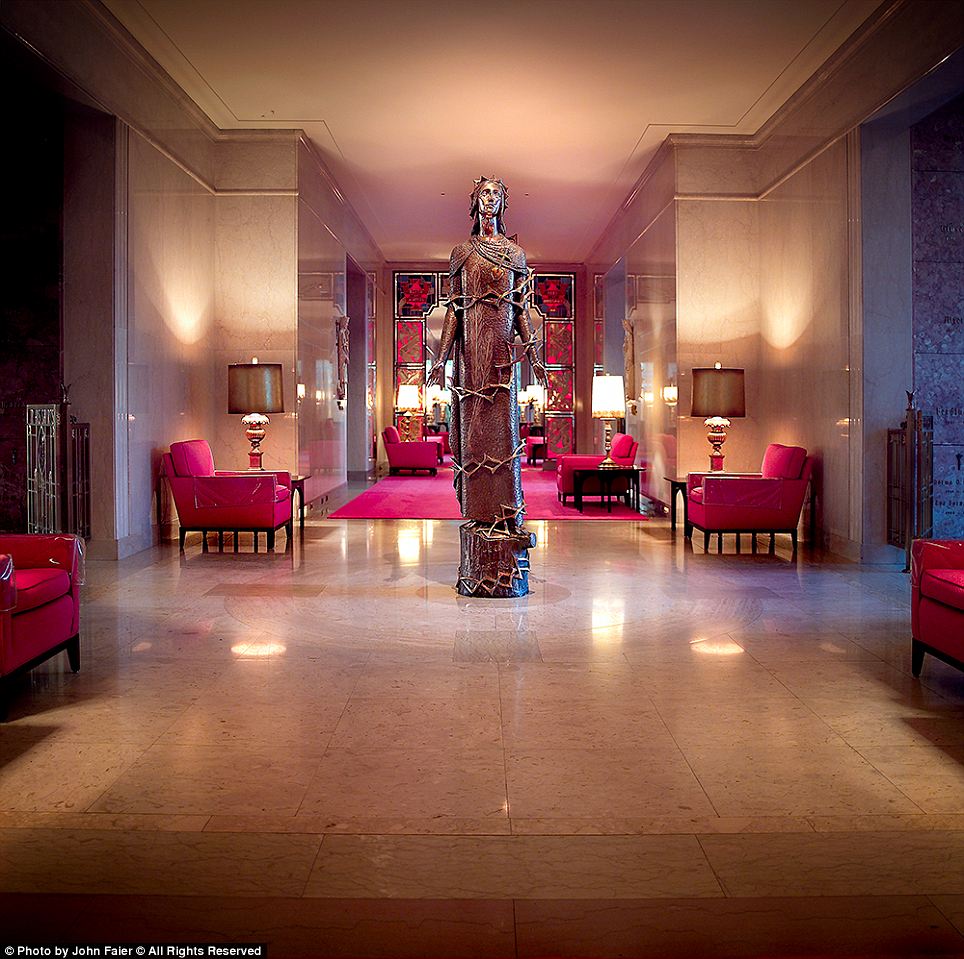 Angel: This collection of stunning images, entitled Queen of Heaven, was last exhibited at the Blue Sky Gallery in Portland, Oregon, an artistic space dedicated to delivering photography to the public
Read more: http://www.dailymail.co.uk/news/article-2207620/The-grand-grotesque-Chilling-photographs-inside-Americas-mausoleums-entrance-great-beyond.html#ixzz2jKtco4hm