SCI Funeral Homes In Chicago Say Go Somewhere Else
Service Corporation International Funeral Homes In Chicago Are Directing Families To Use Other Funeral Homes
In light of a labor dispute between Service Corporation International and Teamsters Local 727 (representing Chicago's funeral directors and embalmers), Teamster-represented funeral directors established a website and hotline (312-206-4123) to direct families to 'community-friendly' funeral homes not affected by the labor action. A complete list of affected homes is available at the site.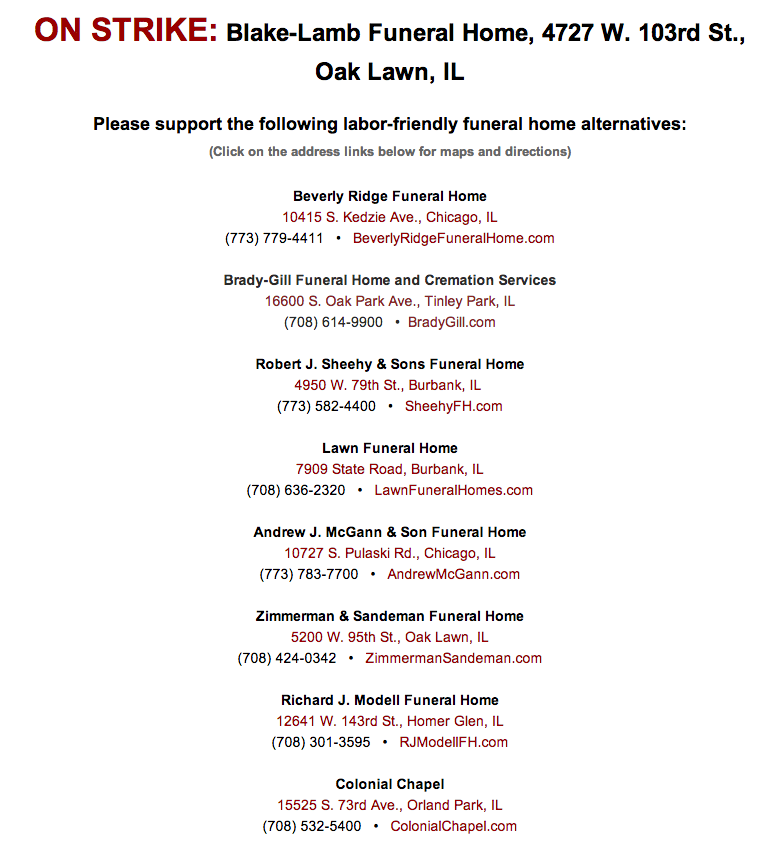 Funeral directors and drivers represented by Teamsters Local 727 overwhelmingly voted to authorize a strike against Houston-based funeral giant Service Corporation International Monday night. The strike is set to begin this Tuesday morning and affects 16 funeral homes and 59 funeral directors.
SCI has brought in out-of-state funeral directors who are expected to direct funerals while working under local managers' Illinois licenses.
Negotiations began on June 14 and the light at the end of the tunnel still seems pretty dim.