Why Mortuary Schools/Colleges Should Teach Cash Flow As Well As Rate of Flow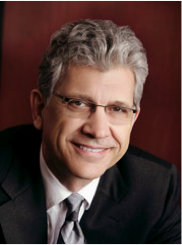 Guest Article:  Bill Forsberg is currently the Chief Operating Officer of the Lane Family Funeral Homes in Ohio, a privately held company since 1855.
Bill's professional experience ranges from licensure as a funeral director / embalmer to owning funeral homes and later roles in various executive management positions with national supply and consolidation companies.
He holds a BA in administration from DePaul University and an MBA from Loyola University Chicago
With Cremation in North America rapidly approaching 50% it's time to rethink the mortuary school curriculum and recent events may have handed us just the right opportunity to do so.
Today's Mortuary Schools/Colleges in the country number 57.  That may seem small when compared to the thousands of colleges and Universities that cater to other professional disciplines. However, as we all know (or should) it's not the school but the curriculum that's important. To the discerning student anxious to make the right mortuary college selection what is taught at a school that will benefit her/him in the future, is not just wise, it's critical.  This has never been truer than now.
With increasing financial stress, owners and managers of funeral homes find themselves compelled to abandon the "checkbook accounting" that so adequately served their mom and dad.  There just doesn't seem to be enough month left at the end of the money.
When a school or college's advertising and recruiting process emphasizes their embalming instruction modules over the modules/courses offered for business, the astute student should have 'cause for pause'.
As much as it hurts to say this, and with due respect to Messrs. Chancellor and Maer, in case anyone missed it, the need for embalming, ergo graduate embalmers, is on the wane. While the challenge for funeral home owners (both private and corporate) to find graduates that have the ability and know how to understand business and make a profit has never been greater. To even the casual observer it is clear that these subjects at Mortuary College should at least have equal time.
The recent purchase of the venerable Pierce Company (which includes 3 mortuary colleges) by industry legend Wilbert, Inc. could be a catalyst for real change in the role of expanding business education for mortuary college professionals. Wilbert's Chairman and majority stockholder Joseph U. Suhor is well known for his business acumen and focus. He, along with long time confidant and current company President, Dennis Welzenbach, could benefit the entire profession by refocusing their new Pierce College's curriculum on 21st century needs.
Increasing classroom time on higher levels of business training such as understanding a financial P & L statement is a must.
Knowing how to construct an operating budget and manage accordingly, along with (notice that  I said along with but not replace with) the art and science of embalming would better round out the graduating student's job potential and value to a prospective employer.  It might also justify a higher tuition fee for the school.
Every funeral home owner who has a discounter or a cost ignorant competitor in their market place to compete with would welcome and employ graduating students that bring fresh, competent ideas on pricing, cost containment and perhaps even a Six Sigma approach to the financial future of their firm.
Joe and Dennis you have a huge opportunity to make a lasting change that's so important at this juncture in our professions history. To use a quote from the bestselling book of all time; "To whom much has been given, much will be expected."
We look for your leadership.