Why We Can't Afford To Follow Your Lead Anymore [Alan Creedy]
Article From: Alan Creedy, Creedy Commentary
ALPHA DOGS AND THE ROAD TO NOWHERE
Alpha Dogs
 are frequently those "Type A" personalities that exercise undue influence on others, especially organizations.  You find them in every group of people.  By their nature and sheer force of personality they tend to cause people to follow their lead whether they know where they are going or not.  This is particularly true of Funeral Service which is generally populated by nice people who hate making waves and are quite content to let the Alpha Dogs have their way.  Unfortunately, we live in a time where the results of this default behavior…or, really, lack of results… tends to speak for itself.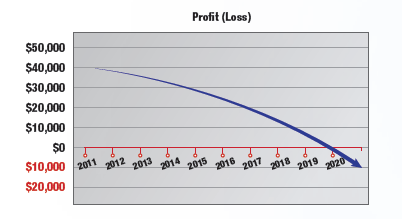 Funeral Service Alphas come in all shapes and sizes but can be recognized by their universal bark.  But in order to hear it you have to sneak up on them.  They only bark when their guard is down.  Here is what it sounds like: "Those blankety-blank dumb– funeral directors." Sometimes the bark is peppered with yips that sound like: "stupid" or "ignorant".
Not long ago I was visiting with some staff members at one of the trade associations and they were lamenting that it was so hard to engage with the "average" funeral director who never came to meetings or conventions.  I had just made an offer to do a program and had been told to "dumb down" my language because the "average" funeral director wouldn't understand it.  It is important for you to know, dear reader, that this attitude didn't come from the staff.  In fact, as I witness that staff pouring out their hearts to truly help the profession day after day and year after year with no real results I grieve for them.  No, this was what they had been told by their leaders.
Hmmm!
So, I decided I would test their theory.  And what to my wondering eyes did I find…"Beta Dogs."  Not only were they not dumb but they were actually beginning to make small but real differences in their markets.  They too come in all sizes and colors.  The difference is that they haveno distinguishing bark.  In fact, they seem to have no need to disparage anyone. They are quite content to mind their own business and, as I said a few weeks ago, "Make-The-Main-Thing-The-Main-Thing."
Read the rest of this article from the Creedy Commentary…