Security National Life Announces Two New Market Sales Managers
SALT LAKE CITY, UTAH – Security National Life is pleased to announce that Andrew Lacey and Bridgett Kirkland joined the company as Market Sales Managers of its Preneed Division.  Mr. Lacey will be covering Tennessee and Kentucky.  Ms. Kirkland will be covering regions in Alabama and Mississippi.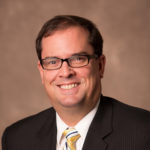 Andrew Lacey brings a strong background in marketing and financial services to Security National's preneed markets.  Mr. Lacey grew up in Mobile, Alabama and graduated from Ole Miss.  He discovered his most fulfilling career in helping families prepare for one of the most stressful events of their lives.  He frequently volunteers in the community, hosting advance-planning seminars.  During his six years in preneed, he has assisted hundreds of families.  As a market sales manager at Security National Life, Mr. Lacey will expand the markets in Tennessee and Kentucky.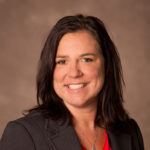 Bridgett Kirkland has experience providing preneed solutions for families, finalizing arrangements, and following up.  Ms. Kirkland hails originally from Florida, but now lives in Birmingham, Alabama.  She enjoys boating, wakeboarding, fishing, and spoiling her granddaughter. Before Security National, she met and consulted with funeral homes to provide preneed services while developing marketing to give funeral homes the ability to serve more families.  Her strength in building relationships led to many referrals and recommendations.  At Security National, Ms. Kirkland will cover markets in Alabama and Mississippi.
ABOUT SECURITY NATIONAL LIFE INSURANCE COMPANY
Security National Life Insurance Company is a market leader in preneed insurance products and services.  We are a publicly traded company that provides strength and security for more profitable prepaid funerals.  Our company has enjoyed impressive growth over the past few years and is ahead of last year's record-breaking sales.   Let's share our success together.   More information available at www.snlabetterway.com.