Working for the Family Business
Article from: Seasons Funeral
When my Dad, Steve Erceg, started Seasons Funerals in 1990, he didn't plan for any of his children to follow him into the business – to the contrary, he was actually against us doing so.
Nevertheless, 22 years later, 3 out of 4 of his daughters currently work for the family business with all 4 having worked in it at some point! In 2002 I was completing a traineeship at Business College and, as happens to most, feeling a bit lost about what I wanted to do in life. It was suggested that I did my traineeship at Seasons, and 10 years later I'm still here as the Executive Assistant to the Managing Director and General Manager… who also happen to be my Dad and my sister.
What's it like to have a family member as your boss? Well, it's not actually as bad as it could be! I was certainly a bit nervous about moving into my current role, but we actually form a great team – probably because we've had lots of practice as a family! There's also the advantage of knowing each other very well, so it can be quite straightforward working together.
There are definitely benefits to working for the family business. Job security is high – for example if I wanted to leave the company (and there would be no hard feelings if I did) to try my hand at something new, I know that I could always come back to Seasons if there was a position available for me.
In terms of disadvantages, being a family member does mean that my Dad has very high expectations of me. Until very recently, I lived with my parents, which meant that inevitably we found ourselves regularly "talking shop" around the breakfast table – much to the frustration of my Mum who tries to keep Seasons-related conversation at home to a minimum. Living at home also meant that I was quite regularly asked to get my laptop out and do something over the weekend, so there were definitely a few extra, unpaid hours worked!
Luckily, although it can be a struggle at first, we do make time to switch off our "work brains" and enjoy time together. We are very close, so our family time away from work is very important to us all.
– Kim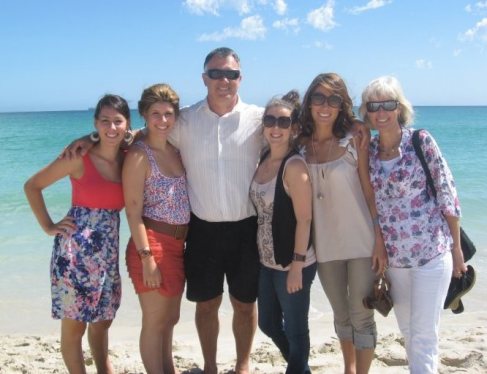 Seasons Funerals is a family-run business operating across Western Australia and have chapels in Balcatta, Belmont, Canning Vale and Kelmscott. We believe that a life should be celebrated rather than mourned, and offer services with this in mind. We can be found on Facebook, Twitter and YouTube.