Nearly 6,300 attend the 2014 NFDA International Convention & Expo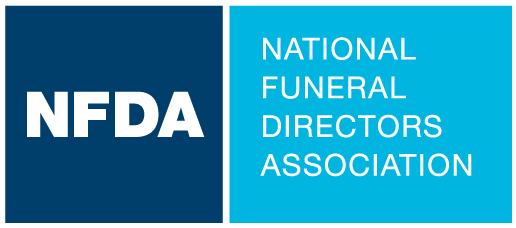 Brookfield, Wis. – The National Funeral Directors Association (NFDA) 2014 International Convention & Expo, held October 12-15 in Nashville, Tenn., drew 6,296 total attendees and 383 exhibiting companies to an event that continues to open new doors to opportunity for the funeral service community. This is the association's second highest total attendance in the last 15 years, topped only by the 2011 NFDA Convention held in Chicago, Ill.
"This convention is one that I and our attendees will never forget," said NFDA CEO Christine Pepper, CAE. "Topping the list of memories I will always treasure was our Service of Remembrance when Vince Gill sang his moving song 'Go Rest High on that Mountain.'"
She continued: "We had an exceptional slate of workshops that helped attendees think about funeral service in new ways and also offered practical ideas that could be implemented immediately. The Expo Hall is a highlight for many because, in addition to connecting with their valued supplier partners, they also discover new products and services that they can offer to families in their communities. From the Welcome Party at the Wildhorse Saloon to the closing party at the Country Music Hall of Fame® and Museum, our guests had lots of opportunities to network and have fun experiencing the sites and sounds of Music City."
Vince Gill Brings Comfort During Service of Remembrance
An undeniable highlight of the 2014 NFDA Convention was the Service of Remembrance, which featured Vince Gill singing "Go Rest High On That Mountain," a song that he wrote more than 20 years ago following the death of his brother. Many families – in the South, particularly – choose to play that song during a loved one's funeral.
In recent years, the NFDA Service of Remembrance has embraced the funeral traditions of New Orleans, the Irish, Hispanics and the U.S. military. This year's service honored the funeral traditions of the South and the role that music plays in bringing comfort to those who mourn.
The Service of Remembrance also featured legendary Nashville radio personality and Grand Old Opry announcer Eddie Stubbs, the renowned Southern gospel group the Chuck Wagon Gang, and a choir composed of members of the Tennessee Funeral Directors Association.
Stubbs, who has presided over many memorial and homegoing services for country music entertainers, shared his wealth of knowledge about gospel music and Southern funeral customs.
The Chuck Wagon Gang, in addition to singing familiar gospel hymns, sang the touching song "Someday," which speaks beautifully about finding peace after death.
At the conclusion of the Service of Remembrance, Nancy Jones, wife of the late country music legend George Jones, presented a plaque to Gill on NFDA's behalf – a plaque that enshrined Gill's song in a hymnal, which has always been his dream. Jones, who rarely appears in public, spoke of the close friendship that she and her husband shared with Gill – who was nicknamed "Sweetpea" by George Jones – and of her gratitude for him singing "Go Rest High On That Mountain" at his funeral.
During the Service of Remembrance, Gill autographed a guitar that was auctioned off during the Closing General Session on Wednesday afternoon. The $9,000 winning bid in the live auction was placed by I. Leslie "Les" Bale of Christian Funeral Home in Chicago, Ill. Proceeds from the auction benefitted Room In The Inn, a Nashville charity supported by Gill that assists the city's homeless, and the American Cancer Society, which NFDA has supported for many years.
A collection taken up at the Service of Remembrance yielded $3,340, which benefitted Habitat for Humanity of Williamson County and Room In The Inn.
Giving Hearts
In addition to donations collection during the Service of Remembrance, NFDA volunteers shared their time and talents on Saturday, October 11 to Habitat for Humanity of Williamson County.
The home on which volunteers worked was being constructed for Harold Allen, a veteran who served in active combat during two tours of duty in Vietnam. Thanks, in part, to the generosity of NFDA volunteers, who worked hard in spite of a rainy and muddy worksite, Allen will become homeowner for the first time.
This build holds the high distinction of being the 4,000th Habitat build in the state of Tennessee. NFDA Convention attendees and exhibitors have given back to the NFDA Convention host city by volunteering with Habitat for Humanity since 2008.
"Members of the funeral service community are compassionate, giving people," said Pepper. "Room In The Inn, the American Cancer Society and Habitat for Humanity are tremendous organizations, and I am so proud of our attendees' and exhibitors' generosity. Their time, talents and treasure will make a tremendous difference in the lives of many people."
NFDA Releases Cremation and Burial Report
According to a new report announced by Pepper during the Opening General Session of the NFDA Convention, the rate of cremation is projected to surpass that of burial in 2015. The 2014 NFDA Cremation and Burial Report: Research, Statistics and Projections features statistics and in-depth analysis of consumer attitudes toward cremation.
According to the report, the rate of cremation was estimated to be 45.1 percent in 2013; that year, the rate of burial was estimated to be 48.9 percent. By the end of 2015, the rates of cremation and burial are projected to be 48.2 percent and 45.8 percent, respectively.
The 2014 NFDA Cremation and Burial Report: Research, Statistics and Projections is part of the enhanced cremation services the association is offering to members. NFDA offers members comprehensive cremation-related education; the profession's leading cremation certification program, the Certified Crematory Operator (CCO) program; a cremation consultation hotline; informational resources; and more.
The 2014 NFDA Cremation and Burial Report: Research, Statistics and Projections is available to NFDA members at no charge. It can be downloaded from the NFDA website, www.nfda.org/tools/cremation. Members can request a printed copy by calling their member services representative at 800-228-6332.
Think Pink!
October is Breast Cancer Awareness month. Attendees observed Breast Cancer Awareness Day on Tuesday, October 14, and participated in other activities during the Convention:
Hope Ambulance: West Tennessee's Women's Center and Medical Center EMS, along with local businesses, have teamed up to spread awareness in Nashville about breast cancer through the "Hope" ambulance. NFDA was honored to host the Hope Ambulance in its Expo Hall.
Attire: Attendees were encouraged to wear pink on Tuesday, October 14 in honor and memory of all who have battled breast cancer.
Badge Ribbons: Attendees showed their support for those battling breast cancer by adding a "Think Pink" ribbon to their Convention badge.
Tribute Wall: Attendees wrote messages of support to people who have had or are battling have breast cancer on a special Tribute Wall located near the Registration Desk.
Items for Sale in NFDA Central: NFDA had pink wraps, ties, wrist bands, bandanas and ribbon pins for sale in NFDA Central. Proceeds from the sale of these items will be donated to the American Cancer Society.
Donations: Attendees made monetary contribution to the American Cancer Society in a donation box located in NFDA Central.
NFDA Convention Videos Now Available
NFDA offered free live webcasts of its general sessions to funeral professionals who couldn't travel to Nashville for the 2014 NFDA Convention. Archived video recordings of the Opening General Session, All-Star Recognition Ceremony, Service of Remembrance, House of Delegates Meeting and Installation of Officers, and the traditional "smiling faces video" are now available on the NFDA website, www.nfda.org/2014convwebcasts.
"It has been ten years since NFDA last hosted a convention in Nashville and we couldn't be happier with our decision to return," concluded Pepper. "We are grateful to the Tennessee Funeral Directors Association for their assistance and generous hospitality. We appreciate the many fine workshop presenters who took time to share their expertise. We're thankful for the vendors who make our expo the largest in the world and offer attendees products and services they can use to better serve families. We appreciate the support of our generous sponsors who partner with us to help make this convention an invaluable experience."
Pepper continued, "Most of all, we're grateful to all the funeral professionals who attended the Convention, especially those who came for the first time and people who traveled from outside of the United States to be with us. NFDA offers access to the largest network of funeral service experts in the world, which were on full display in Nashville. Our Convention is strengthened by the presence of thousands of funeral professionals who are eager to learn from and share ideas with their colleagues from around the world."
Anticipation for next year's NFDA International Convention & Expo is already building. The 2015 NFDA International Convention & Expo will take place October 18-21 In Indianapolis, Ind. This year, the city was named one of the New York Times' "52 Places to Go in 2014" and topped the list of USA Today's top convention cities in the United States.
2014 NFDA International Convention & Expo Attendance
2014 – Nashville
2013 – Austin
2011 – Chicago
Attendee Registration
 

4,148

Preregistered attendees: 3,331

Non-licensee, spouse, guest registrants: 551

International registrants: 359 (representing 38 countries/territories)

Mortuary science student and spouse registrants: 85

Expo-only (paid expo-only registrants and free expo passes): 1,651

 

3,506

Preregistered attendees: 2,913

Non-licensee, spouse, guest registrants: 427

International registrants: 372 (representing 43 countries/territories)

Mortuary science student and spouse registrants: 101

Expo-only (paid expo-only registrants and free expo passes): 1,320

 

4,608

Preregistered attendees: 3,763

Non-licensee, spouse, guest registrants: 660

International registrants: 487 (representing 58 countries/territories)

Mortuary science student and spouse registrants: 237

Expo-only (paid expo-only registrants and free expo passes): 1,749

Exhibitor Representatives
 

2,148

 

383 exhibiting companies

892 10'x10' booth spaces

 

2,137

 

371 exhibiting companies

930 10'x10' booth spaces

 

2,341

 

417 exhibiting companies

899 10'x10' booth spaces

Total Attendance
6,296
5,643
6,949
NFDA thanks its 2014 International Convention & Expo sponsors:
Platinum Sponsors: Chrysler, Federated Insurance
Gold Sponsors:  Batesville, Frazer Consultants, NGL Insurance Group, Physicians Mutual
Silver Sponsors: ASD – Answering Service for Directors, Aurora, Bass-Mollett Publishers, Carriage Services, Facultatieve Technologies, The HELPCard, Homesteaders Life, Implant Recycling, Live Oak Bank, Madelyn Company, Messenger, Nomis Publications Inc.
Bronze Sponsors: Clear Point, Doric Products Inc., Hunter-Warfield, Jefferson Gardens, Love Urns, Wilbert, Wuxi ANA
Contributors: Abigail Press, ASCAP, Creter Vault, The Dodge Company, funeralOne, Global Mortuary Affairs, Heavensgate
NFDA is the world's leading and largest funeral service association, serving 19,700 individual members who represent more than 10,000 funeral homes in the United States and 39 countries around the world. NFDA is the trusted leader, beacon for ethics and the strongest advocate for the profession. NFDA is the association of choice because it offers funeral professionals comprehensive educational resources, tools to manage successful businesses, guidance to become pillars in their communities and the expertise to foster future generations of funeral professionals. NFDA is headquartered in Brookfield, Wis., and has an office in Washington, D.C. For more information, visit www.nfda.org.
ConnectingDirectors.com is the leading online daily publication for funeral professionals with a reader base of over 45,000 of the most elite and forward-thinking professionals in the profession. With ConnectingDirectors.com we have created a global community through an online platform allowing funeral professionals to Stay Current. Stay Informed and Stay Elite.
Latest posts by CDFuneralNews (see all)
You may be interested
Marketing
3 views
12 Benefits of Social Media Every Funeral Home Needs to Know
Ryan Thogmartin
-
August 10, 2017
Social media is 'marketing.' It's not the new marketing, it's the current state of marketing, and funeral homes and death care companies can no longer afford to ignore it. There are so many reasons why death care companies need to get their heads out of the sand and start engaging on the platforms used by over 68% of all Americans.
Humor
40 views
Six Times Twitter Reminded Us Funerals Don't Have to be Boring
Madison Ashby
-
August 9, 2017
These six people had funerals on their mind for one reason or another and decided to share with the Twitter world what they were thinking, and I'm pretty glad they did. People can come up with some pretty crazy things if you let them ramble.
Funeral Industry Press Releases
1 views
Comments