Awesome Obituary – Kevin Died After Battling a Long Fight with Mediocracy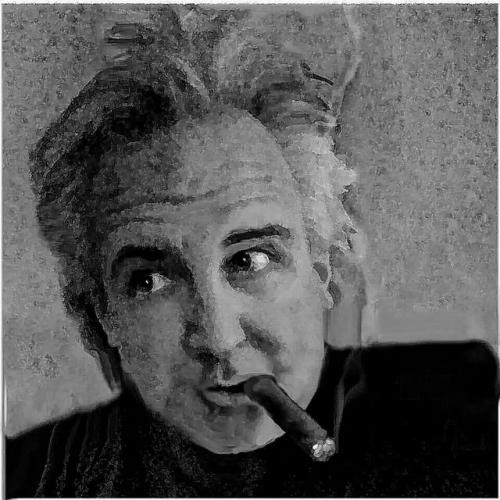 You can add this to our growing list of awesome obituaries – which are becoming more of the norm these days.
If an obituary contains these words, how could it not be awesome:
He led a crusade to promote area midget wrestling, and in his youth was noted for his many unsanctioned daredevil stunts.
or
McGroarty Achieves Room Temperature!
Obituary for Kevin J. McGroarty (from: Legacy.com):
WEST PITTSTON — McGroarty Achieves Room Temperature!

Kevin J. McGroarty, 53, of West Pittston, died Tuesday, July 22, 2014, after battling a long fight with mediocracy.

Born 1960 in the Nesbitt Hospital, he was the bouncing baby boy of the late Lt. Col. Edward M. McGroarty and Helen Jane (Hudson) McGroarty, whom the New York Times should have noted as extraordinary parents.

He was baptized at St. Cecilia Church, Exeter, which later burned to the ground, attended Butler Street Elementary, which was later torn down, and middle school at 6th Street in Wyoming, now an apartment building.

He enjoyed elaborate practical jokes, over-tipping in restaurants, sushi and Marx Brother's movies. He led a crusade to promote area midget wrestling, and in his youth was noted for his many unsanctioned daredevil stunts.

He was preceded in death by brother, Airborne Ranger Lt. Michael F. McGroarty, and many beloved pets, Chainsaw, an English Mastiff in Spring 2009, Baron, an Irish Setter in August 1982, Peter Max, a turtle, Summer 1968; along with numerous house flies and bees, but they were only acquaintances.

McGroarty leaves behind no children (that he knows of), but if he did their names would be son, "Almighty Thor" McGroarty; and daughter, "Butter Cup Patchouli."

McGroarty was a veteran of the advertising industry since 1983. McGroarty was a pioneer in Apple computing, purchasing one of the first in the Wyoming Valley in 1985. He would like to remind his friends: "Please, don't email me, I'm dead."

McGroraty was a founding partner of Pyramid Advertising, and finally principal owner of award-winning Rhino Media until 2006. He was also an adjunct instructor at Luzerne County Community College, from 2005-2009.

He will be laid to rest at Mount Olivet Cemetery, section 7N. He asks to please make note of his new address. McGroarty's headstone reads: "I'll Be Right Back," one of his favorite sayings. He leaves this world with few regrets, one being told in grade school, his adult life would see the Hershey candy bar rise in cost to over a dollar. He maintained given the resources and initiative, he would rally the good citizens of the Commonwealth to a revolution that would force that price to its original 35-cent market value, a dream he was not able to fulfill, by his own admission the reason: "I was distracted by many beautiful women."

In lieu of flowers, friends are asked to please give generously to the Pennsylvania State Police Troop "P" Camp Cadet Fund.

A Mass of Christian Burial will be held at 10 a.m. Monday in St. Cecilia Church of St. Barbara Parish, 1700 Wyoming Ave., Exeter, following a brief rant of how the government screwed up all of the Bugs Bunny cartoons trying to censor violence. This will be presented by his attorney, Bret Zankel, Esq. Friends may call from 9 to 10 a.m. Monday in the church.

McGroarty leaves behind a thought for all to ponder, given years of gathering wisdom from different religions and deep study of the Greek philosophers: "It costs nothing to be nice" and "Never stick a steak knife in an electrical outlet."

ConnectingDirectors.com is the leading online daily publication for funeral professionals with a reader base of over 45,000 of the most elite and forward-thinking professionals in the profession. With ConnectingDirectors.com we have created a global community through an online platform allowing funeral professionals to Stay Current. Stay Informed and Stay Elite.

Latest posts by CDFuneralNews (see all)
You may be interested
Funeral Industry Press Releases
67 views
News
186 views
We are Building Something Exciting for You… and We Need Your Help!
Justin Crowe
-
January 31, 2018
We want to make your deathcare job easier. Tell us what you want in this 2-minute survey and get entered to win $100! The Connecting Directors and Disrupt Media teams are excited to be planning some new free funeral home marketing content and products for you in 2018 and we want to know what you need most! We want to know your biggest business wins of 2017, the tasks in your day that you hate, and what you feel is holding you back!
Comments