Throw the Body Out with the Box: Thomas Lynch and Thomas Long on Seeing Off the Dead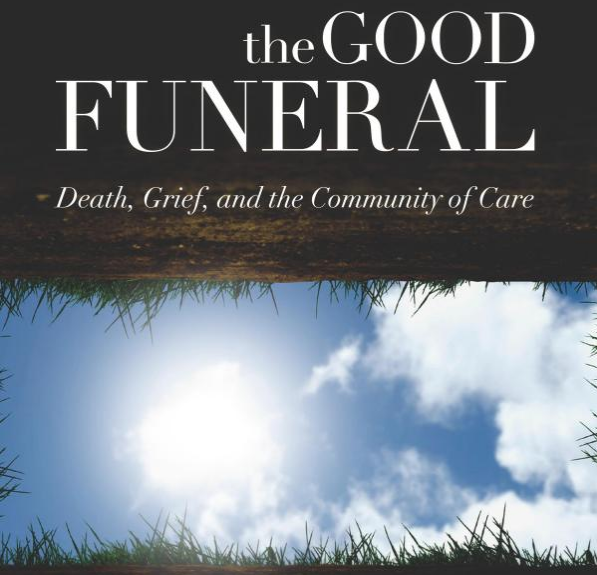 A preacher, a funeral director and a dead body took a road trip through Michigan…
It might sound like the opening line of a joke, but authors Thomas Long and Thomas Lynch hope when you read their book, The Good Funeral: Death, Grief and the Community of Care (Westminster John Knox, Sept.), you'll see they are deadly serious about returning to tradition when it comes to saying goodbye. The authors hope clergy and funeral directors in training, hospice care workers, and anyone involved with funerals will find the book a useful tool.
Long, a professor at Emory University's Candler School of Theology, and Lynch, a funeral director, really did take that road trip to speak on how our culture has gone astray by making funerals about comforting the living instead of burying the dead. The men met after writing books on the subject: Long'sAccompany Them with Singing: The Christian Funeral (Westminster John Knox, 2009), was his challenge to return to a more sacred tradition of seeing our loved ones off. Lynch's The Undertaking (W. W. Norton & Company, 1997), was a poetic chronicle of small-town life and death that won the American Book Award and was a finalist for the National Book Award.
The two authors discovered that they have similar views on "throwing the body out with the box," which is Lynch's way of summarizing a trend that began in the 19th century, to distance ourselves from the reality of death. That led to their collaboration on The Good Funeral.
Memorial services or cremation–the choice in almost 50 percent of funerals–are increasing in popularity in lieu of a "body funeral," Long says. As people are less certain about what they believe about the afterlife, they focus more celebrating the person's life. People are remembered more for their hobbies–he was an avid golfer, for example–rather than for their beliefs and what they held true, Lynch said. "Funerals now are about good finger foods and music, where someone pronounces closure before the merlot has run out," says Lynch.
There's nothing wrong with cremation, he said, but "we can do it better." Less and less does the family accompany the body to the grave or the crematory, he said. "We should include the corpse in funerals the way we include babies at baptisms or brides and grooms at weddings."
Long recalled one church that had a "no casket, no dead body" policy. "If you're going to have a funeral, the dead guy ought to be there," Lynch says. That church reconsidered its policy after making an exception for the funeral of a member whose culture required the presence of his body. There was singing and a sense of kinship as pallbearers carried the casket, Long says, and clergy exchanged glances that said," Now we get it."
"If you make the corpse unwelcome in church," Lynch said, "Soon people won't want to be there either, because after all, what is this (life) all about?" Adds Long, "What a society does with the bodies of the dead is a pretty good indication of what it will do with the living."
[via: publishersweekly.com]

ConnectingDirectors.com is the leading online daily publication for funeral professionals with a reader base of over 45,000 of the most elite and forward-thinking professionals in the profession. With ConnectingDirectors.com we have created a global community through an online platform allowing funeral professionals to Stay Current. Stay Informed and Stay Elite.

Latest posts by CDFuneralNews (see all)
You may be interested
Funeral Industry News
966 views
Funeral Industry News
276 views
Funeral Industry News
276 views
RELEASE THE FN CRAKN! | FUNERAL nation 114
CDFuneralNews
-
June 18, 2018
It's a barn burner... The Commander is moving his Command Post!!! Besides the Commander on the move, the boys speak…
Frontrunner Professional
3 views
Comments