Dying game shows signs of life for InvoCare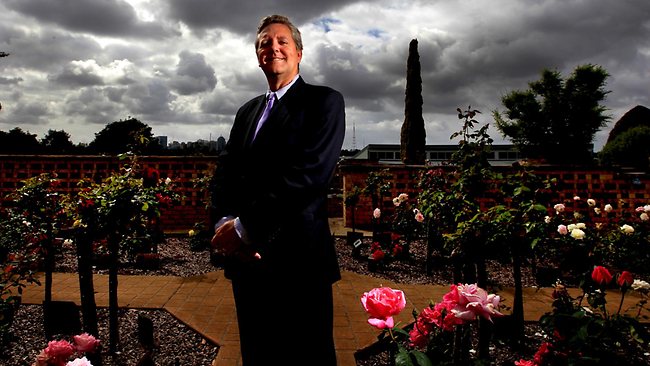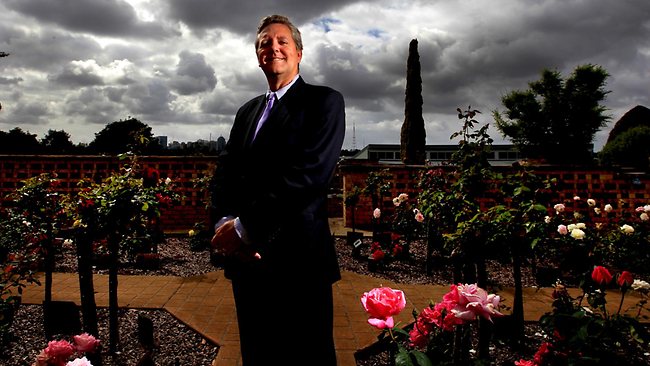 Article from: TheAustralian.com
AS head of the country's biggest funeral and crematorium operator, InvoCare, Andrew Smith muses that unlike his former vocation of retailing, there's no second chance to win back customers if service is not up to scratch.
The equation is simple: generations of contented customers (the bereaved families, not the deceased) will return, but a snafu at such an emotional time will never be forgiven.
"You have to ensure families are receiving a first-class service each and every time," says the youthful Kiwi, who says that 90 per cent of business is repeat trade.
"It's hard to grow market share but it's hard to lose it as well," Smith says.
As with its (deceased) customers, InvoCare has been the last to let down its shareholders, who have enjoyed compound average growth of 12 per cent since its listing in late 2003.
Given the near certainty of a climbing mortality rate as baby boomers expire, InvoCare is reputed to be a classic defensive stock.
But because it's trading on an earnings multiple of about 19, most brokers plump for a "hold" call.
Smith isn't about to argue about that judgment, but says: "They're right to assume it's a nice stable business where revenue increases 6-7 per cent (a year) and prices rise 3-4 per cent."
Still, there's no room for complacency in the dying game, even when you're the industry behemoth. After InvoCare announced it would buy trans-Tasman operator Bledisloe Holdings for $114 million two years ago, there were howls of outrage from some smaller operators who urged the Australian Competition & Consumer Commission to block the deal.
As well as being NZ's biggest funeral operator, Bledisloe has an extensive presence in northern Queensland and owns Sydney's Gregory & Carr Funerals, Boland Funerals and Melbourne's WD Rose Funerals, Joseph Allison Funerals and Giannarelli Funerals.
InvoCare's existing brands included Le Pine, Guardian, White Lady, Tobin Brothers (ACT) and Simplicity Funerals. After six months' contemplation the ACCC approved the Bledisloe deal, which added about 4 percentage points to InvoCare's local market share. But the ACCC demanded it divest Bledisloe's Gregory & Carr brand in northern Sydney and the Great Northern Garden of Remembrance in Deception Bay, north of Brisbane. It also ordered InvoCare to disclose more clearly the Brisbane brands it owned.
Smith insists that after Bledisloe it's "business as usual for the existing business and those we acquired".
InvoCare has has seen little customer leakage, "but you sometimes see a little dip in market share as competitors get aggressive".
Rivals to date have tapped niche sectors such as eco funerals, the gay market or smaller religions or nationalities, but these still only account for 2-3 per cent of all funerals.
Despite the advent of cut-price operators — a Google search of discount funerals generates plenty of options — Smith says the business is "price inelastic".
"Most families don't pick a funeral director based on price. Most will pick based on service."
By law, funeral directors in NSW and Victoria have to provide a basic service package. "Even if we had used our perceived position of power and put pricing up, it wouldn't have made much difference," Smith says.
Arguably, a bigger threat to established funeral operators is not the threat of a nimble and well- funded entrant (barriers to entry are surprisingly low), but the seismic shift in the style of send-off that customers are demanding. The sombre religious service is being superseded by bespoke affairs involving doves, ashes scattering and video technology.
"The baby boomers are saying it's OK to grieve, but let's make sure it's a celebration."
Two decades ago, at least 50 per cent of funerals had a traditional religious component.
"Families would come to the funeral director and ask what we would do for a Catholic service and we would advise them on protocols," Smith says. Now, only about 25 per cent of funerals are traditional and afterwards it's just as likely to be a scattering of the ashes as a normal "burial solution".
For the bottom line this means improved margins on a variety of add-ons but it can mean higher costs as well.
Smith says arranging funerals will always require the human touch, but the cyber world is encroaching on the industry more as a support tool than a transactional medium.
On October 9, InvoCare arranged its first funeral service using an iPad for the frustrating form-filling procedures. It also partly owns a site, Heaven.com, where the bereaved can leave messages, including virtual candles, for a loved one.
While free to users, the site may generate referrals when it becomes more established.
Investment-wise, InvoCare is as close to a dead cert as one can get but not completely risk-free.
Dangers include the mortality trends falling below the Australian Bureau of Statistics' forecast of annual deaths rising from the current 145,000 to about 165,000 by 2020.
Another risk is the impact of funeral insurance plans on InvoCare's pre-paid business, by which the "prospective" deceased locks in a funeral price at today's price.
InvoCare earns investment income on the funds held in trust, although poor equity markets have dampened the benefit.
As with consumer group Choice, Smith has criticised funeral insurance because the cost of the premiums can far outweigh the eventual cost of the funeral.
"People think they are doing the right thing but if you live longer than seven years, you will be financially worse off," he says.
As with the mining sector, the funeral industry faces a potential skills shortage as the $900m sector naturally expands. From his experience in retail, Smith is not impressed with the mindset of the Gen Y workforce who "expect to be CEO in six months".
"We have a nice older workforce with life experience," he says.
Not surprisingly, hospitality is a fertile source of recruitment, while the funeral sector's poor pay has failed to deter more bankers from making the career leap.
Smith's CV starts out with a junior audit role at KPMG, financial roles at entertainment retailer Brazin, upmarket fashion house Oroton and — in the ultimate case of career vertical integration — tobacco giant Rothmans.
At weekends Smith can be found walking through the grounds of InvoCare's memorial parks, ensuring there's life in the place with neat gardens and facilities.
"Cemeteries are about the land of the living, as much as paying respects to the dead," he says.
(Via: theaustralian.com.au)

ConnectingDirectors.com is the leading online daily publication for funeral professionals with a reader base of over 45,000 of the most elite and forward-thinking professionals in the profession. With ConnectingDirectors.com we have created a global community through an online platform allowing funeral professionals to Stay Current. Stay Informed and Stay Elite.

Latest posts by CDFuneralNews (see all)
You may be interested
Funeral Industry News
493 views
Funeral Industry News
493 views
Mean Internet Comments – Funeral Edition
CDFuneralNews
-
June 20, 2018
We shine a light on some of the harsh words posted on social media towards DISRUPT Media's CEO, Ryan Thogmartin.…
Funeral Industry News
1175 views
Funeral Industry News
303 views
Funeral Industry News
303 views
RELEASE THE FN CRAKN! | FUNERAL nation 114
CDFuneralNews
-
June 18, 2018
It's a barn burner... The Commander is moving his Command Post!!! Besides the Commander on the move, the boys speak…
Comments