[Must Read] When We Don't Give a Pause: Javon Belcher and the NFL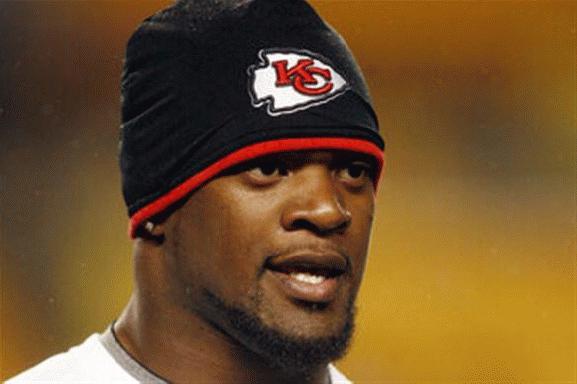 If you only have time to read one article today, it would be a mistake if you didn't read this one.
Article By: Caleb Wilde, CalebWilde.com
When We Don't Give a Pause: Javon Belcher and the NFL
Football is an American idol.  It's a power that's put in an improper place in the minds of Americans.  At no time has the idolatry been more pronounced than this past Sunday.
Javon Belcher played his college ball at the small University of Maine.  He went undrafted in the 2009 NFL draft, but was eventually signed by the Kansas City Chiefs and in 2010 he started as an inside linebacker, producing his best year in 2011.
In football, there's players who are considered "character guys", which essentially means that although they might lack in talent, they make up for it in their willingness to learn from their coaches and in their solid off the field reputation.  Javon Belcher was described as a "character guy".  He had a supportive family, was a proud father to his 3 month old daughter and was described as a genuine person.
This past Saturday, December 1st, Javon murdered his girlfriend (and mother of his child), 22-year-old Kasandra Perkins.  He then went to the Chiefs stadium, thanked the Chief's GM, Head Coach and other personnel for the opportunity they had given him and shot himself in front of them.  The coach tried to convince Belcher to stop, but the coach acknowledged that he failed to do so.
He didn't take the time to apologize to his daughter for making her an orphan.  No, he thanked the football gods.
The powers that be discussed the possibility of postponing the Chiefs game on Sunday against the Caroline Panthers.  From the Miami Herald:
A league official said NFL commissioner Roger Goodell spoke with both DeMaurice Smith, the head of the NFL Players Association, and Chiefs chairman Clark Hunt.

Neither the union nor the Chiefs, after Crennel spoke with team captains, objected to the game being played as scheduled. The possibility of a postponement was discussed, but none of the parties thought that to be appropriate.
The hot topic for NFL Commissioner Goodell wasn't when the grief counselors could meet with the team, it wasn't how the Chiefs could start the mourning process and how the NFL could encourage proper services.  No, they thought it would be inappropriate to cancel the game.  I mean a guy ONLY shot himself infront of his coach.  He ONLY just killed his girlfriend.
Already, the quarterback of the Chiefs is questioning himself.  After the game, Brady Quinn talked about his thoughts:
"It's hard mostly because I keep thinking about what I could have done to stop this. I think everyone is wondering whether we would have done something to prevent this from happening. And then we're all thinking about his daughter, three or four months old and without a parent. It's hard to not allow the emotions of the situation to creep into your head with the game this close. But we're going to do the best we can to concentrate on the task at hand."
The players are doing the best they can to ignore their emotions so that they can concentrate on the task at hand?  This is why they should have postponed the game.   
But they didn't.  This from Sportsillustrated:
"As far as playing the game, I thought that was the best for us to do, because that's what we do," Crennel said, tears forming in the corners of his eyes. "We're football players and football coaches and that's what we do, we play on Sunday."
"We're football players" says Crennel.  Apparently that means that they're not human.  They're better at hitting people than they are at dealing with loss, love, violence, emotions.
The NFL could've used this opportunity to pause, postpone the game and allow for the much needed discussion about suicide and domestic violence to ensue.  Sure, postponing the game might have angered the Networks, but that's the idea.  Instead of all the commentators and pundits talking about how the Chiefs won the game over the Panthers, they'd be talking about the pause; they'd be keenly reflecting on the tragedy.
If the game was postponed, this is the message that would have followed: "Suicide and domestic violence, life and death are more important than football."
The NFL isn't the only part of American society that doesn't give a pause for death.  Death is simply too much of an inconvenience for us.  We're so set on building our gods … building ourselves into a god, that we remove anything that reminds us of our humanity.  The NFL is a microcosm of American life.  We're so intent on building the dream, that we like to ignore reality.
I see this "ignorance" all the time at the funeral home.
"Johnny can't make grandpa's funeral … he has finals."
"Let's push Dad's funeral to next Saturday … I have a big business meeting this week."
"So and so can't make grandma's funeral … he's got a lot going on."
We're too busy with school to give a pause.  Too busy with work to give a pause.  Too busy with our Facebook feed to give a pause.  Too busy with OUR lives that we forget about the lives of others.
I'm a sixth generation funeral director. I have a grad degree in Missional Theology. And I like to read and write. Connect with my writing and book plans by "liking" me on facebook. And keep tabs with my blog via subscription or twitter.
Latest posts by Caleb Wilde (see all)
You may be interested
Funeral Industry News
6 views
Funeral Industry News
513 views
Funeral Industry News
513 views
Mean Internet Comments – Funeral Edition
CDFuneralNews
-
June 20, 2018
We shine a light on some of the harsh words posted on social media towards DISRUPT Media's CEO, Ryan Thogmartin.…
Funeral Industry News
1182 views
Comments