Why Google+ Could Be a Game Changer for Funeral Homes (Part 2)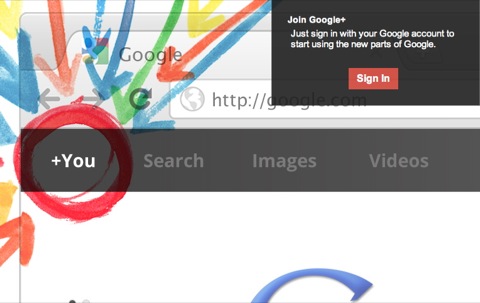 Last week we turned a lot of heads and raised quite a few eyebrows when we posted part 1 of this Google+ for Funeral Homes series. Here is the main thing we heard, "Google has never been the "Social" company, they are the search giant, what are they doing launching a social network and how in the heck can this be beneficial to funeral homes?"
In the article last week we talked about the Google+ +1 button that functions much like the Facebook "Like" button, but holds weight when it comes to search results. Google will favor pages and content that have been +1'ed . This leads into the main point of last weeks article and one of the reasons Google+ could be a game changer for funeral homes; Google+ is run by the largest and most used search engine in the world, and Google is integrating Google+ heavily into search results.
This leads us to the biggest reason we think Google+ could be a game changer for funeral homes; Google+ Hangouts!
Your probably scratching your head right now wondering what the h*ll Hangouts is.
Google describes Hangouts as a "front porch."
Anyone can drop in and say "hi" just like anyone could drop by when you're on your porch.
Here is a video from Google explaining Google+ Hangouts:
3 Ways Funeral Homes Could Benefit From Google+ Hangouts
Part of the pre-need sales process: You could invite people who are already in your pre-need pipeline to hang out. Not to put a high-pressure sales speech on them. Just to further the relationship and ask questions about preplanning. Informal and informative.
To make it more intriguing for people to join, try naming the Hangout "Overcoming __," where the blank is filled in with a key problem you know your prospects tend to have. (Example: End of Life Anxiety, Preplanning Worry)

Office hours: College professors have standing office hours–times students can be sure to see them at their desk. Why don't you? You could set up a standing weekly or monthly Hangout as a way to increase customer service or to keep in touch with your staff.

Community Education: Everyone seems to want time with the CEO, so why not give it? "Town hall"-style conference calls have been popular in recent years, but they are conducted over the phone. What if you were to set up a standing quarterly time for people to actually hear from your CEO and staff? And more than hear, they'll be able to see and interact.
Hangouts could be used to provide educational information regarding different discussion topics centered around preplanning, end of life care, cremation, bio-cremation, ground burial, 10 FAQ's, 10 questions consumers should ask funeral directors, and the list could on but I think you get the idea.
This is an incredibly efficient use of your time: you never have to leave you desk. No travel time or expenses that normally arise when holding a community event.
All this info maybe a bit overwhelming so to make it easier to digest we have put together a 3 Part Google+ for Funeral Homes eBook (PDF White Paper) in partnership with social media marketing company Disrupt Media Group.
We have set this eBook up to deliver Part 1, 2, and 3, separately on consecutive days.
Part 1: How to Set Up Google+ Page for Funeral Homes
Part 2: Google+ Follow and Engage Fans
Part 3: How To: Hold a Google+ Hangout and Why You Should
This white paper will walk you through setting up your Google+ account, how to engage with your followers, and finally, how to start a Google+ Hangout!
To download this 3 part white paper visit: http://www.disruptmg.com/google-funeral-homes/ and fill out the download form.
Disclaimer: It is essential that you have a social media marketing strategy to effectively use social media to see a positive ROI (return on investment). See video below:
"

ConnectingDirectors.com is the leading online daily publication for funeral professionals with a reader base of over 45,000 of the most elite and forward-thinking professionals in the profession. With ConnectingDirectors.com we have created a global community through an online platform allowing funeral professionals to Stay Current. Stay Informed and Stay Elite.

Latest posts by CDFuneralNews (see all)
You may be interested
Funeral Industry News
462 views
Funeral Industry News
462 views
Mean Internet Comments – Funeral Edition
CDFuneralNews
-
June 20, 2018
We shine a light on some of the harsh words posted on social media towards DISRUPT Media's CEO, Ryan Thogmartin.…
Funeral Industry News
1171 views
Funeral Industry News
299 views
Funeral Industry News
299 views
RELEASE THE FN CRAKN! | FUNERAL nation 114
CDFuneralNews
-
June 18, 2018
It's a barn burner... The Commander is moving his Command Post!!! Besides the Commander on the move, the boys speak…
Comments