Granville Urns Introduces Classic Collection
New Collection Offers Artisan-Crafted Quality at a Competitive Price
Greensboro, NC – Granville Urns, creators of timeless artisan-crafted heirloom urns, is proud to introduce their Classic Collection, a new line of modern, elegant designs making Granville's hand-made Italian craftsmanship accessible to several generations.
"Our Classic Collection combines the unrivaled, handmade Italian artistry that deathcare professionals have come to expect from Granville Urns, but with a more simplified approach," explains Fletcher Hassenfelt, Granville Urns Founder and Designer. "These refined designs allow our clients to provide a wider selection of premium urns with multiple price points."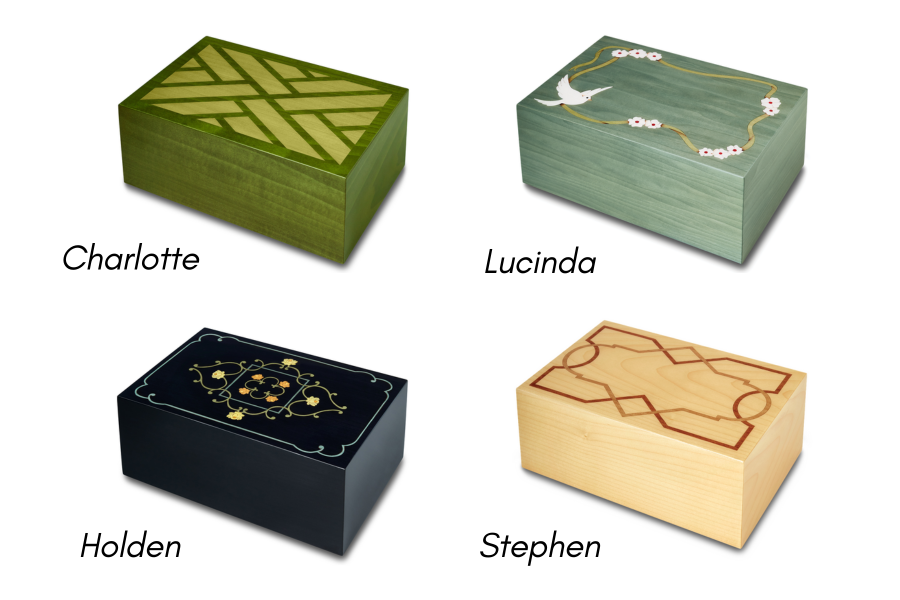 Granville's Classic Collection of decorative urns offers designs crafted using the same intricate wood inlay technique used in the Signature Collection. Signature products include this inlay on all sides, while products in the new Classic Collection feature the inlaid design on the top only.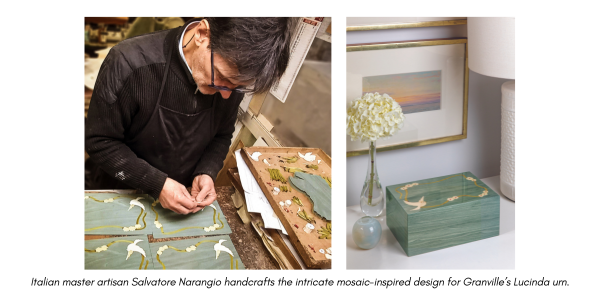 The Classic Collection also introduces new compositions of inlay patterns, inspired by ancient stonework and woodwork discovered on family trips. For example, the Lucinda design, reminiscent of ancient mosaics found in Ravenna, Italy, features an exquisite white dove with delicate flowers and a gently flowing ribbon in a soft blue-green color palette. The hot sand shading technique used creates a three-dimensionality to the design allowing the entire composition to flow and move as if a painting made of wood.
"Every decision we made with our partners in Italy was rooted in our mission — to give families
something unique to treasure," says Hassenfelt. "We hope our memorials make a difference in the lives of families and serve to honor their loved ones."
The Granville Urns Classic Collection is available to deathcare professionals only. Samples may be ordered by emailing info@granvilleurns.com or calling 336.448.5000.
About Granville Urns
Granville Urns, a family-owned company based in North Carolina, offers a premium hand-crafted collection of Italian wood-inlaid urns and cremation products. The company was founded in 2013 to provide options to families looking for unique and meaningful urns to honor their loved ones. Each memorial is an individual work of art, handmade by Master Italian Artisans using the ancient craft of wood inlay. Granville Urns' wholesale-only enterprise has gained momentum in the U.S. and Canada as families choosing cremation are increasingly seeking urns of distinctive design and quality craftsmanship that surpass traditional offerings.