DISRUPT Media Launches Powerful Premier Job Board for Deathcare Professionals
DISRUPT Media and Connecting Directors were created to serve and inform deathcare professionals, and providing a forum to connect hiring managers with qualified candidates is a big part of our mission. With that mission in mind, the DISRUPT team is proud to introduce DeathCareJobs.com, a new and improved one-stop-shop experience for both hiring managers and job seekers in the deathcare space.
"For the third year in a row, Connecting Directors readers told us that staffing and employee retention is their number one challenge," says Ryan Thogmartin, DISRUPT Media founder and CEO, referring to the 2023 Connecting Directors Deathcare Survey. "Our goal with DeathCareJobs.com is to help deathcare professionals overcome that challenge."
For years, Connecting Directors has shared open positions in the profession on the Connecting Directors website and in The Daily Hearse weekday emails. What was missing, though, was a way for individuals who were looking for a new opportunity to share their availability and interest with potential employers. The new DeathCareJobs.com site offers this functionality in addition to job postings in a super-friendly format.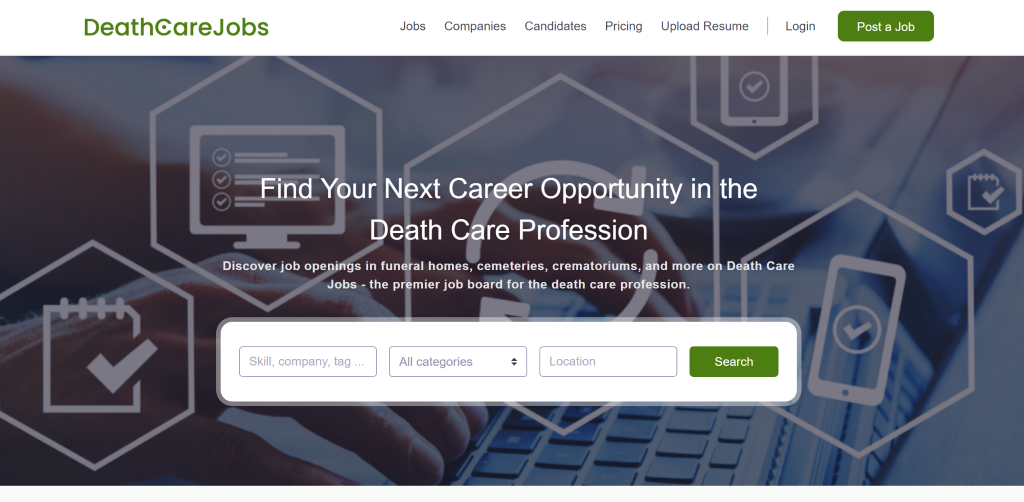 It's never been easier for anyone interested in working in a funeral home, cemetery, or crematory to find available positions. With DeathCareJobs.com, candidates can explore posted jobs at no charge. Listings can be filtered by skill or company name, type of position, or location, or candidates can browse through all available jobs.
"Candidates can also create a Job Seeker Account," Thogmartin adds. "All they have to do is create an account and upload a resume to the site to let potential employers know they're available."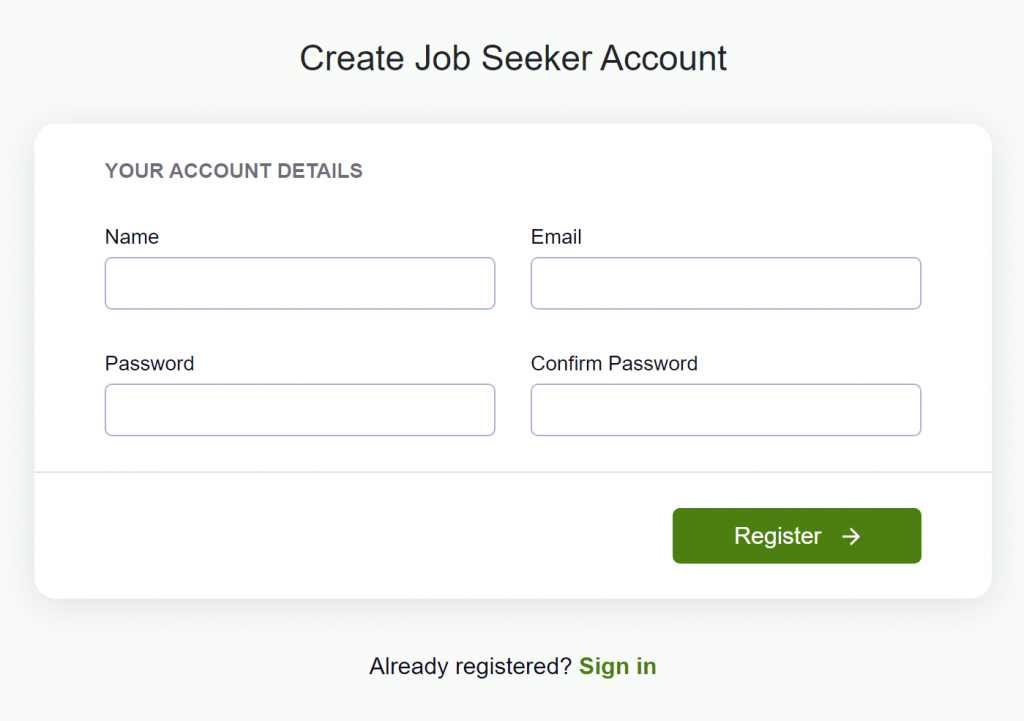 Employers have great new options on DeathCareJobs.com, too. In addition to the opportunity to search for potential employees by location, skill, education, or other keywords, they can also securely reach out to candidates through the site by acquiring access to the Resume Database feature.
Access to resumes is just one of the features included in the premier DeathCareJobs.com employer package. This package, which is perfect for larger organizations, includes a company career page, unlimited job postings (which are live for 45 days), job alerts sent to potential candidates, a featured job post, the company's logo on the DeathCareJobs.com home page, and social media sharing, among other perks.
"We want to do everything within our power to connect employers with the right candidates," Thogmartin says. "We're leveraging our established presence on the web and social media, in addition to giving companies and candidates maximum exposure to our deathcare-exclusive audience of tens of thousands."
DeathCareJobs.com also offers pricing for one-off job posts, including an option to elevate a posting on the site as a featured post. Details and pricing for all packages are available at DeathCareJobs.com/pricing.