Selected Leadership Academy Celebrates 10 Years at Leadership Conference
New Participants Welcomed and 2020-2022 Graduating Class Honored
DENVER, Colo. – Selected Independent Funeral Homes' Leadership Academy celebrated its 10th year of developing leaders at its annual Leadership  Conference held April 26-29, 2022. Members participated in educational sessions facilitated by Academy Dean, Marguerite Ham, as well as interactive activities. The conference also featured Capstone Presentations from each graduate, along with the presentation of certificates of completion during a graduation ceremony.
Besides marking the commemoration of the Leadership Academy's 10th year, the conference held special significance to members of the 2020-2022 graduating class, "COVID Crusaders." Their meeting in Denver was the first time in their two-year experience that most were able to gather in person due to the pandemic. These are the members of this class:
Sharon Barnes, Smith Family Funeral Homes, Little Rock, Ark.
Megan Comer, Alhiser-Comer Mortuary, Escondido, Calif.
Wes Elmes, Haskett Funeral Homes Ltd., Lucan, ON, Canada
Allison Walden, Downing & Lahey Mortuary, Wichita, Kan.
Anaili Hernandez, Miles Funeral Home, Holden, Mass.
David Shaw, Paul W. Harris Funeral Home, Rochester, N.Y.
The conference began with orientation for the new 2022-2024 Class. When given the opportunity to name their class, incoming members chose the name, "Emergency DISCmount." The name is based on the DiSC personality assessment combined with the engaging group activity involving horses at the Colorado Healing Place. These are the members of the new class:
Anthony Asta, Whitney & Murphy Funeral Home, Ariz.
Missy Anderson, Larkin Mortuary, Utah
Pierce Drobney, The Billow Company, Ohio
Rachel Durbeck, Memorial Funeral Home, Inc., R.I.
Ryan Hughes, Hughes Family Tribute Center, Texas
Samantha Kennedy, Thomas McAfee Funeral Home, S.C.
Ricky Mansfield, Miles Funeral Home, Mass.
Stacey Miller, Starks Family Funeral Homes, Mich.
Trinity Montoya, French Funerals & Cremations, N.M.
Brian Ruth, Stith Funeral Home, Ky.
Jason Smith, Lindquist Mortuaries, Utah
Katelyn Stampanato, Morris-Baker Funeral Home, Inc., Tenn.
Evan Strong, Evan J. Strong Funeral Services, Calgary, Alberta, Canada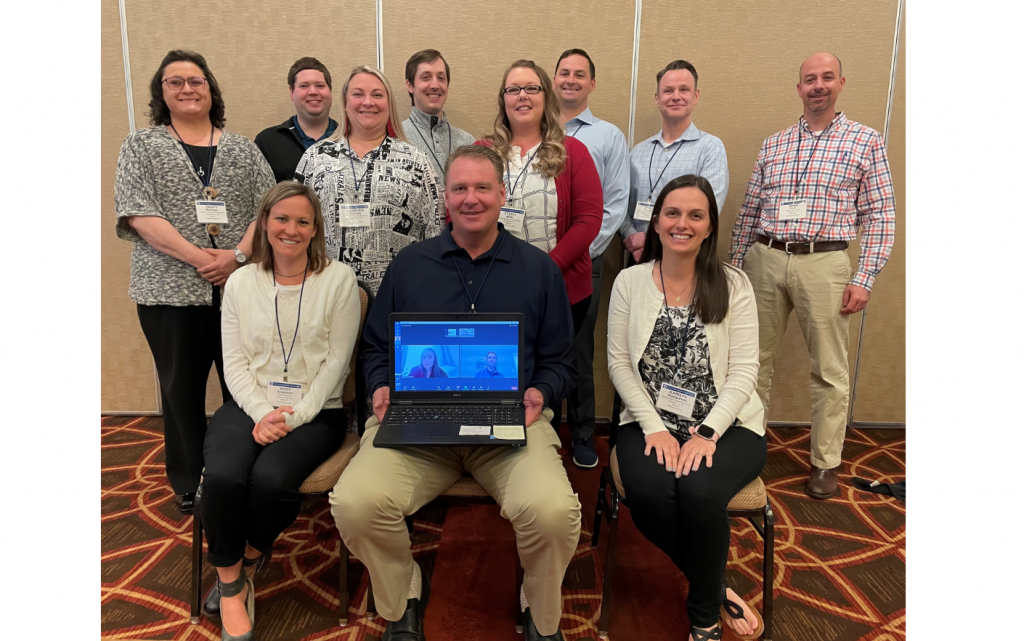 In addition to educational sessions and interactive activities, participants enjoyed a special, outdoor picnic barbecue to celebrate 10 years of the Academy.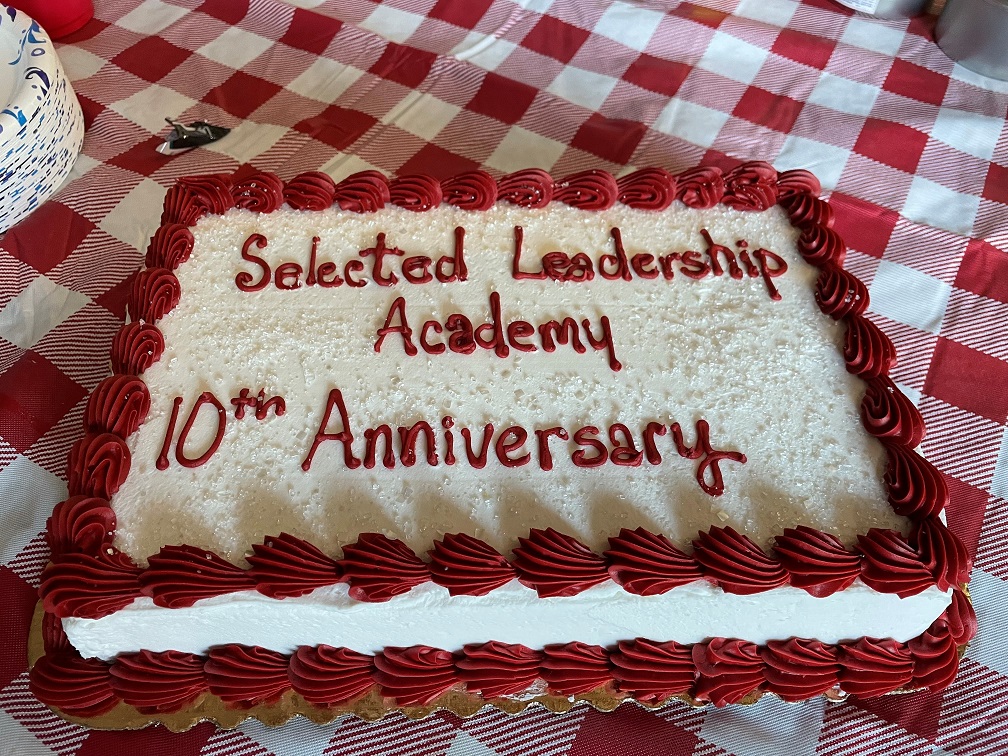 "The original vision of the Selected Board of Directors to create a program specifically dedicated to building leadership skills was bold and innovative," said Amy Hunt, Director of Meetings & Education. "Over the past decade, it has been an honor to work with the Board, Headquarters Staff team and Marguerite Ham to bring that vision to reality. We now have more than 100 Selected members who have been part of the Leadership Academy. It is a tribute to Selected and all our members to have an organization so passionate about building leaders. It's a legacy that has a significantly positive impact on the entire funeral service profession."
###
About the Selected Leadership Academy: The Selected Leadership Academy is a personalized journey for those, no matter title or position, who believe their leadership matters and choose to become better. It is open to anyone actively engaged in the daily operations of a Selected member firm who is inspired to expand their leadership skills. For 10 years, the Leadership Academy has focused on building and supporting leaders, because leadership is so deeply woven into the fabric of Selected's culture.
About Selected Independent Funeral Homes: Selected Independent Funeral Homes delivers innovative and pertinent resources, solutions and ongoing support necessary for enduring excellence to its international network of independently owned death-care providers who aspire to be the very best in their profession. Members of Selected operate according to specific standards and best practices to provide the public with reliable, high-quality service and funeral-related information.