Thacker Caskets Celebrates Bob Cullen's 30 Year Work Anniversary
Thacker Caskets is exciting to honor Bob Cullen, who recently celebrated 30 years with Thacker Caskets.
Bob is an integral part of Thacker Caskets and a great role model for current and future employees. CJ Thacker, President and CEO, said, "We're excited to celebrate Bob reaching his 30-year anniversary. He embodies the traits that help make us the leading family-owned funeral supply company: honesty, dedication, and commitment. Bob has long been considered a member of the Thacker family and we would like to personally thank him for his contributions to our company."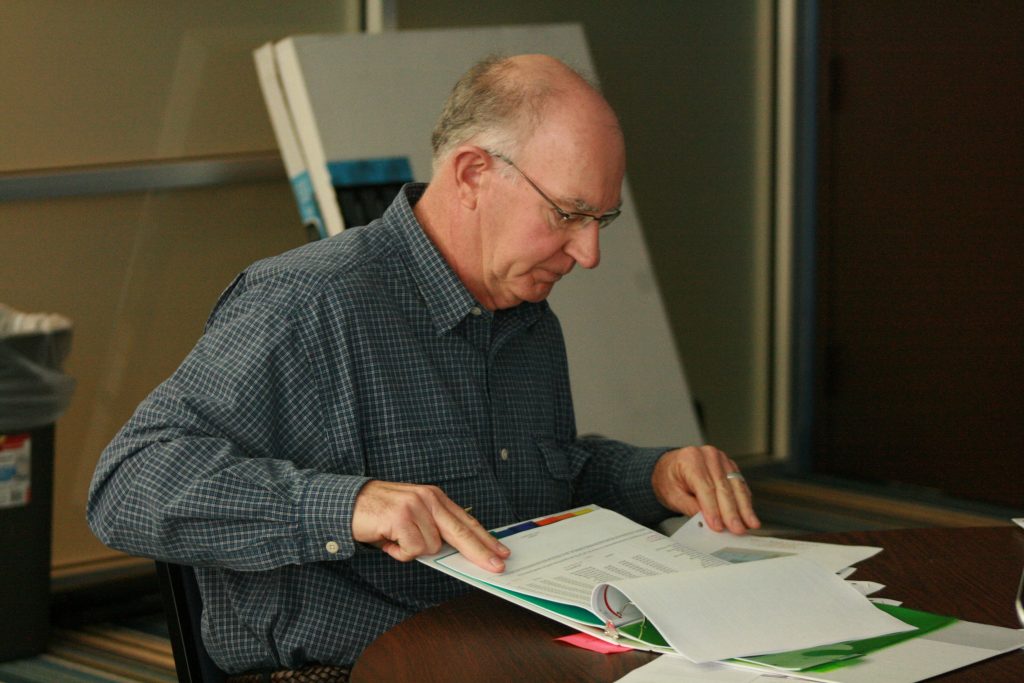 Bob's relationship with the Thacker family began when he was a delivery driver for the old-time casket manufacturer, Casket Shells, Inc. (CSI). He began working at CSI in 1981 and transitioned to sales in 1987. In 1991, Bob began as a sales consultant, servicing the New York/New Jersey/ Eastern Pennsylvania area for Thacker Caskets. At the time, Thacker had recently relocated to Clinton, MD from Washington, D.C. and established the company's first satellite distribution center in Pittsburgh, PA.
Bob says, "The past 30 years have offered me the opportunity to meet and do business with the most interesting, caring and compassionate professionals. I have seen great changes within our industry and our company. Every day has been an adventure."
Danielle Thacker, Vice President of Sales and Marketing, said, "Bob has long been considered the patriarch of the Thacker Sales Team. He has always served as a silent leader offering the rest of our sales team wise and sage advice through his decades of experience in the industry."
Bob has achieved wonderful success, being named a member of the President's Club, as well as the 2010 Salesperson of the Year for Thacker. He has earned the respect and appreciation of his funeral home customers, as well as his fellow sales representatives, and the entire team at Thacker Caskets. Thacker would like to extend their sincerest thank you to Bob for his continued commitment and loyalty to the company.
Thacker Caskets is the industry's leading family-owned funeral supply company since 1939. To learn more about Thacker or to send congratulations to Bob, please visit www.thackercaskets.com or call 800.637.8891.