6 Enlightening Deathcare Podcasts for Funeral Professionals
More people within the deathcare professional space are seeking out meaningful discussions about topics like the history of death rituals, philosophy of mortality, the business of death and dying, and personal experience with loss. Particularly for funeral professionals in an evolving industry, there has been an increased demand for easily accessible information from leaders across the deathcare space. To meet this demand we've seen an explosion in the number of deathcare podcasts hitting the airwaves, and we've pulled together a list of the best ones for education and entertainment in and about the deathcare space.
Deathcare Decoded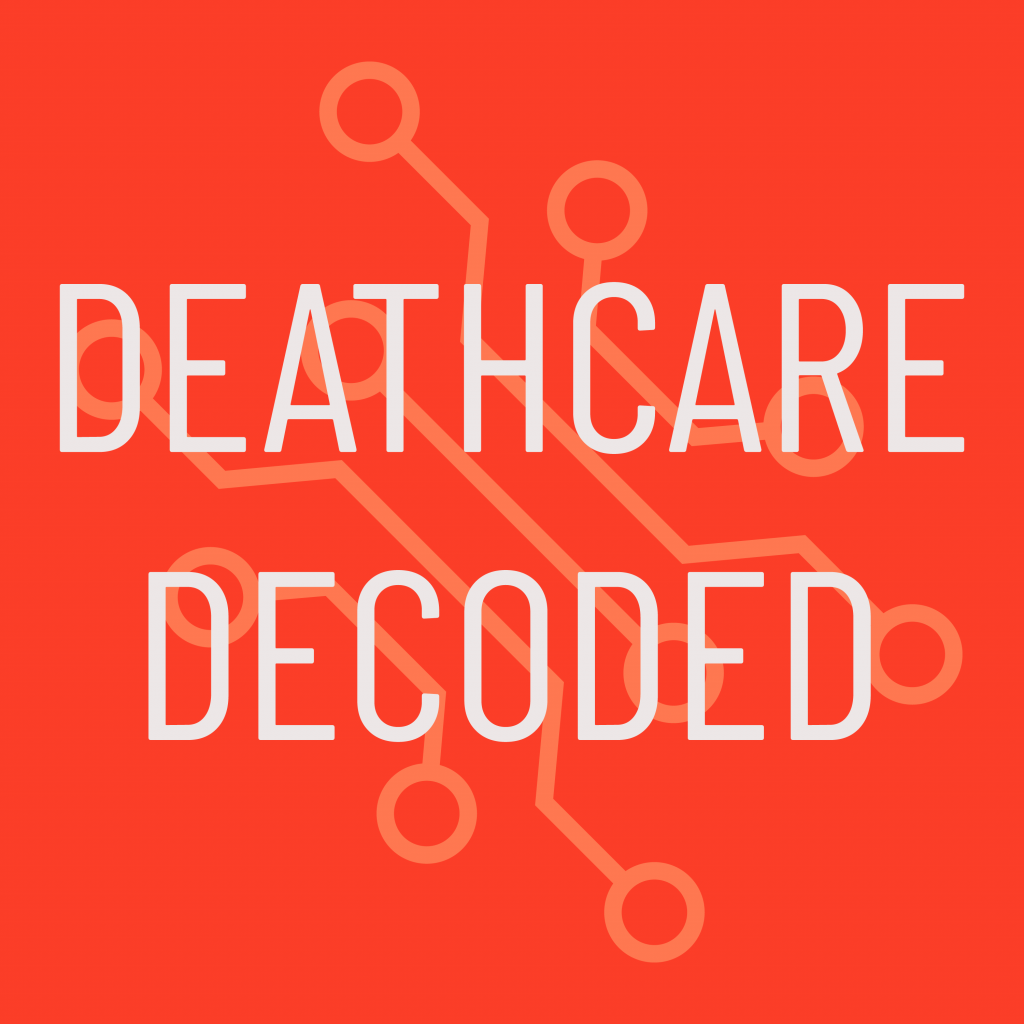 Hosted by Justin Crowe, Founder & CEO of Parting Stone, and Alexandra Jo, Culture and Content Manager at Parting Stone, this brand new podcast explores trends in the death profession, uncovering valuable insights through conversations with industry thought-leaders, like Larry Stuart Jr, Joél Simone Anthony, and Jody Herrington. Deathcare Decoded breaks through uninspired industry information to bring forward-thinking education to death care professionals.
"The deathcare space today is rapidly evolving – probably faster than ever before, says Alexandra Jo, Deathcare Decoded co-host. "This podcast investigates solutions for how to best serve families while keeping up with shifting consumer preferences and industry trends. It digs into some of the most painful moments of being in funeral care like hiring quality staff, time management, and mental health."
Parting Stone, the company behind the podcast, also has a unique take on remembering lost loved ones and provides a service turning ashes into beautiful stones. You can check them out here.
Frequency 1 episode / week
Listen to Deathcare Decoded here.
Undertaking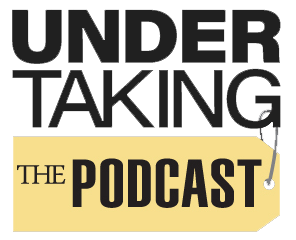 Indiana Funeral Directors Ryan Ballard and Brian Waters make a likable pair of hosts as they take a respectful, but light-hearted look at death. On this deathcare podcast, they discuss everything from life, death, funerals, and what's it like being a funeral director, as well as more niche topics such as how the industry needs to keep up to speed with data and cybersecurity protections and the benefits of therapy dogs in the grief process.
Frequency 2 episodes / week
Listen here.
Funeral Nation TV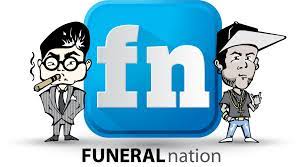 Hosted by self-styled Funeral Commander Jeff Harbeson and social media maven Ryan Thogmartin, Funeral Nation TV offers an action-packed, in-your-face discussion of all things death. They aim to bring a little entertainment in an attempt to smash through the uncomfortable taboos many non-funeral professional listeners may still have around end-of-life discussions.
Check them out for their social cocktail hour, more serious discussions on the effects of new legislation on funeral homes as well as in-depth discussions on dealing with grief. You can't say these boys aren't eclectic!
Frequency 6 episode / month.
Listen to full episodes here.
A Brush with Death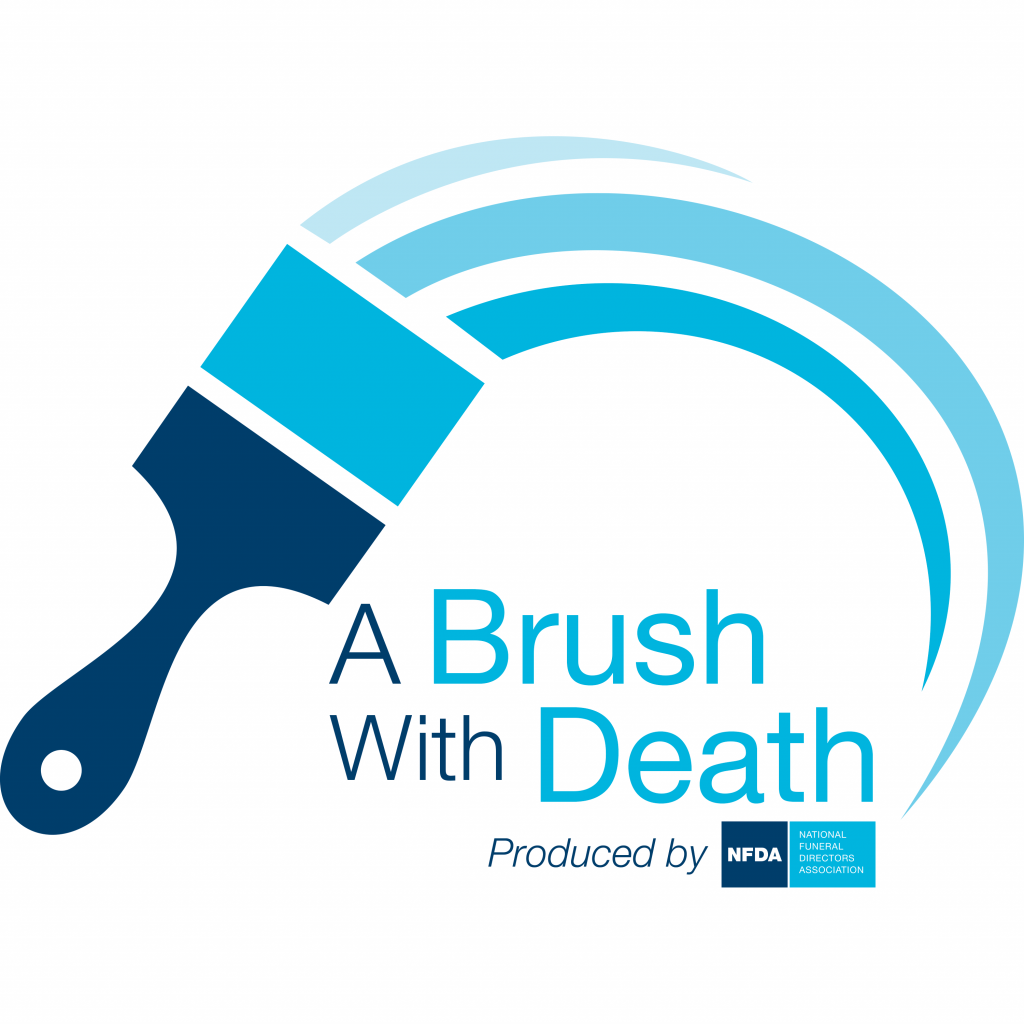 The National Funeral Directors Association (NFDA) launched its own deathcare podcast, Brush With Death, back in September 2019 as a way of reaching out to funeral professionals across the country. It might not have the same irreverent and light-hearted style as some of the other entries on our list, but it's providing a great service in helping more traditionally-minded operators become more responsive to the evolving needs of families during the funeral planning process.
Frequency 1 episode / month.
Listen here.
Good Grief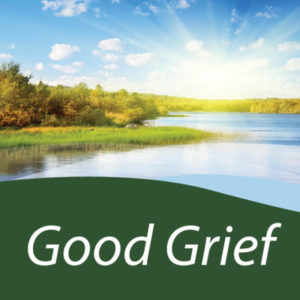 You'll struggle to find a more kindly soul than Mike O'Connell, owner of O'Connor Family Funeral Homes. With years of experience under his belt as a funeral director, he's made it his mission to tell the world his unique perspective on death, grief, and how to cope with the loss of a loved one.
His podcast, Good Grief, primarily focuses on the planning aspects of a funeral, helping relatives through the process of prearrangement, and making sure families can attend funerals with honor.
However, Mike covers a range of other interesting topics too, including whether or not to donate your body to science when you die, dealing with the complex grief after the suicide of a loved one, and the importance of remembering self-care.
Frequency 1 episode / week
Check out the show here.
Death in the Afternoon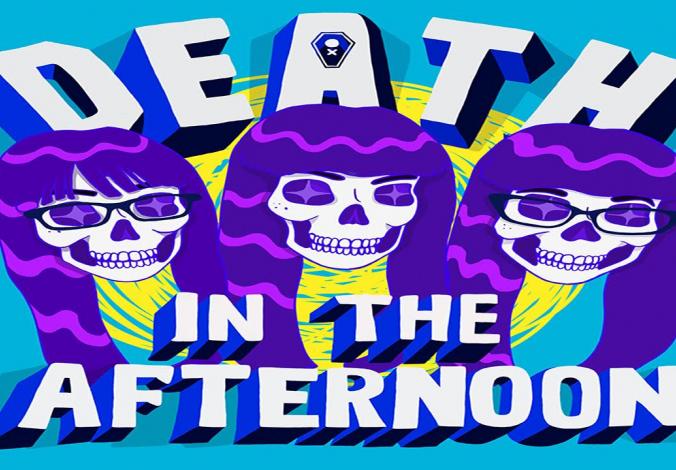 Right from the get-go you know you're in good hands with Caitlin Doughty, host of Death in the Afternoon. This deathcast proudly declares 'Welcome to your mortality humans!' to any new listeners which sets a comfortable and relaxed tone for the show.
Caitlin and her co-hosts, Louise Hung and Sarah Chavez, aim to "dispel myths about death and dead bodies, dive into history and dark tales you've never heard before, and hopefully make you less afraid to talk about the inevitable"
This leads to some quite unique topics, such as the discussion of dead bodies as entertainment throughout history, the wonders of embalming and how soldiers dealt with death during the civil war.
Frequency 1 episode / every few months.
Listen here.
The Future of Deathcare Education
Podcasts by and for deathcare professionals are a great way to stay current with forward-thinking concepts in deathcare, listen to the experiences of other professionals in this space, and learn new ways to best serve families. With deathcare podcasts, we can educate ourselves, stay connected, and be entertained, all at the same time. Give these deathcare podcasts a listen to continue your professional education and stay on the cutting edge of the funeral profession.