FEMA State-Specific Funeral Assistance Information
FEMA is accepting applications for funeral assistance for COVID-19-related funeral expenses. As of Monday, May 10, the agency has received more than 172,500 applications, approved more than 2,200 of those applications, and distributed more than $15.5 million.
Applicants may apply by calling 844-684-6333 (TTY: 800-462-7585) from 9 a.m. to 9 p.m. ET, Monday through Friday. Multilingual services are available. Please note, phone calls from FEMA may come from an unidentified number. Additional information about the assistance and frequently asked questions are available on FEMA.gov.
Please find below state-specific information: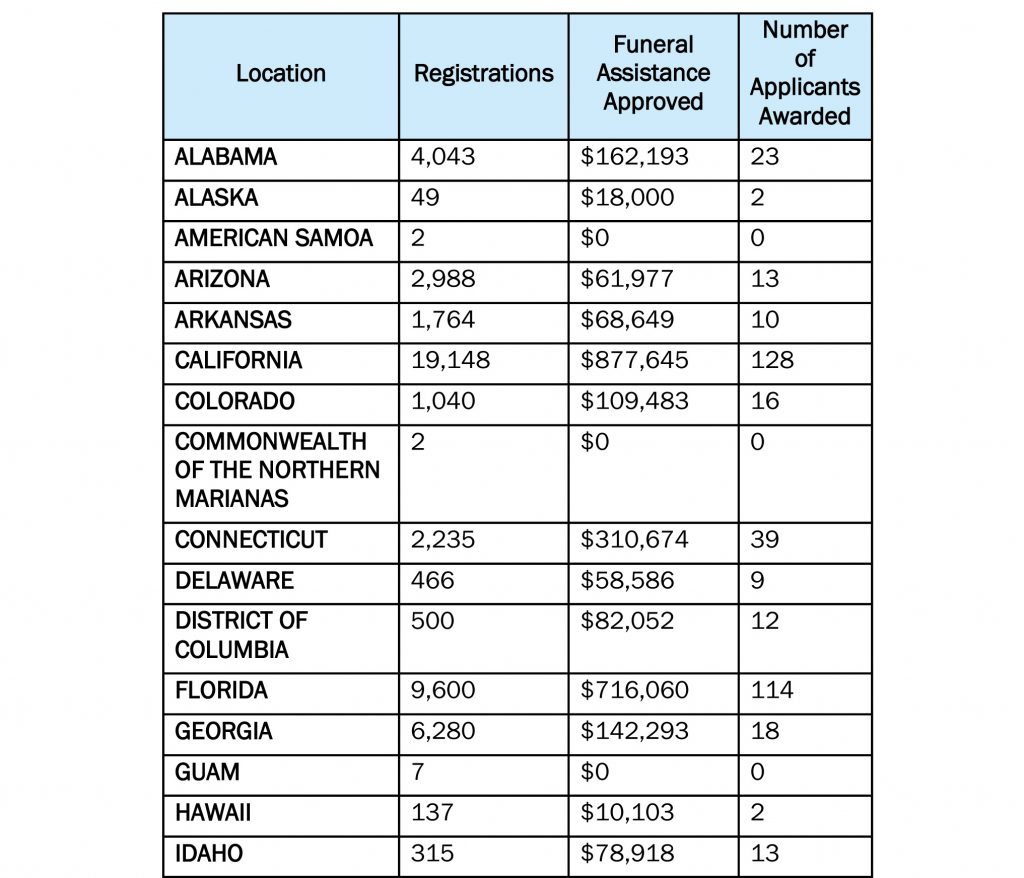 * Please note: Funeral assistance data will change daily. This information reflects data as of 8 a.m., Monday, May 10, 2021.
Contact Us
If you have any questions, please contact Office of External Affairs: