BIPOC Deathcare Service and Supplier Resource Now Available
In the wake of the murders of George Floyd and Breonna Taylor in 2020, the Black Lives Matter movement has sparked an increased awareness around racial justice issues in the US. The general public has become more aware of how vital supporting Black-owned businesses can be when taking the first steps toward social equity. Many cities and industries across the country have published lists of relevant BIPOC (Black, Indigenous, Person of Color) businesses to redirect the public's funds and economic activity more equally. In an effort to prioritize anti-racist and social justice work both within their company and in the death care profession at large, Parting Stone, a death tech start-up and public benefit corporation based in Santa Fe, NM, has launched a collaborative effort to compile a BIPOC Deathcare Service and Supplier Resource.
The BIPOC Deathcare Service and Supplier Resource, available as a publicly accessible Google document here, currently includes businesses like marketing and tech agencies, suppliers, vendors, BIPOC death care professionals, and death/grief-related educational resources. This list is free and available to the public in order to serve as a wider resource for funeral directors and death care professionals across this evolving professional space.
Included in the Resource
One business included in the BIPOC Deathcare Service and Supplier Resource is Going with Grace, a professional end-of-life support team. Going with Grace was founded by Alua Arthur, a death doula, attorney, adjunct professor, and ordained minister. Arthur has grown to be one of the most successful educators and business owners in end-of-life services. Her course Shifting Deathcare: Tools for a New Paradigm, helps new and established death care professionals better understand the end-of-life experiences of marginalized populations.
Arthur states, "People tend to think of a good death as being accessed because of a good life. However, we all walk through life with our unique lived experience of it. The role of those in death care is to honor the totality of the lived experience for each individual. Shifting Deathcare: Tools for A New Paradigm was created to explore what a good death can be for BIPOC and those who live outside of the dominant culture. By the end of the course, we hope students will gain a better understanding of some of the challenges that marginalized people face at the end of life, and in the current and historic context of systemic racism that pervades all of our institutions."
Resources like Going with Grace will help funeral businesses operate more equitably, compassionately, and knowledgeably in today's evolving death care landscape. The BIPOC Deathcare Service and Supplier Resource also includes many products and services that funeral homes need to purchase in the course of normal business. It provides an easy-to-use resource for incorporating racial justice work into day-to-day operations while growing a successful funeral business. We hope that when funeral homeowners and managers make spending and continuing education decisions that they will use this resource to choose suppliers, products, and services.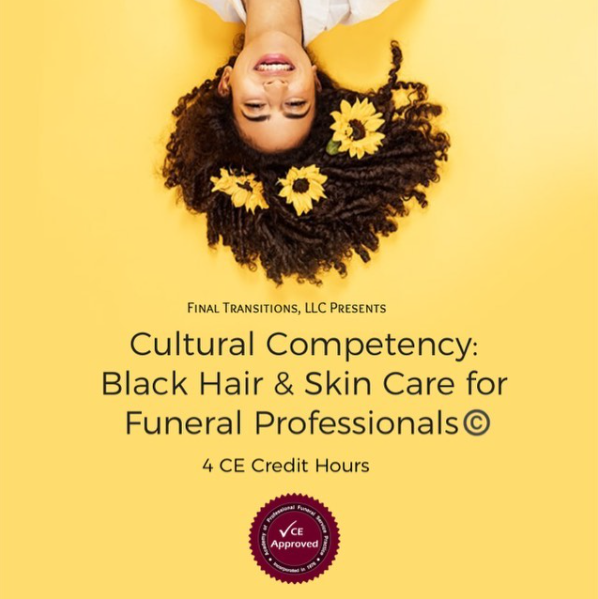 Help Us Build
The current resource is version one of what will be a living, growing, and evolving public document. Parting Stone is seeking help from the industry at large in expanding the BIPOC Deathcare Service and Supplier Resource and invites contributions and collaborations. Each business is contacted for permission before they are added to the resource. The BIPOC Deathcare Service and Supplier Resource will be updated quarterly with new information.
If you know a deathcare-related BIPOC business or supplier that you think should be included in this resource, please click the button below or email Alexandra Jo, Parting Stone's Culture Manager, at alexandra@partingstone.com.
Click here to access the BIPOC Deathcare Service and Supplier Resource